Here is our pick of the five best blindside or openside flankers to play for England. This article runs through their most memorable achievements and why they've made our cut.
Neil Back
Wavell Wakenfield (revolutionized flanker play)
Richard Hill
Peter Winterbottom
Chris Robshaw (yes, we said it!)
So, how did we decide the player rankings? Read on.
Top Five English Flankers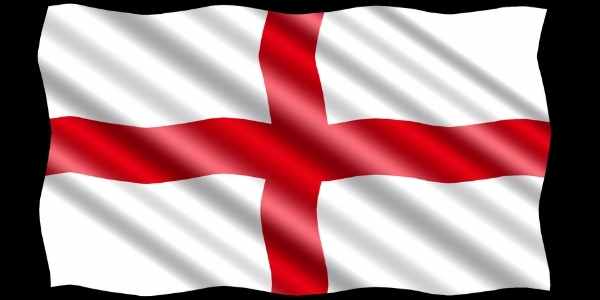 Three of our top five flankers played in the professional era. We've picked two loose forwards from the amateur era.
One was born in the 19th century. He may be the guy on the list that you've never heard of – but trust us, he redefined the role of the flanker in Rugby Union.
All were key players for their clubs. Supporters knew their team could win a match if these names were on the team sheets.
Number #1: Neil Back
It's tough to pick the best, and there's the width of a piece of paper between Neil Back and Richard Hill.
In our opinion, Neil Back shades it for the top rung.
We've written a full article about Neil Back as the greatest English flanker of all time.
I won't repeat the content here. I'll just say that the main reason we gave Back the nod was because we think his range of rugby skills was at a higher level than the others.
We also love that he was faced with his national coaches thinking that he was too small for international rugby. He certainly disproved that notion when he was given his chance!
Number #2: Wavell Wakenfield
Wavell Wakenfield was born in 1898. That's not a typo, it's the end of the 19th century.
He lived a long life during which he was a Conservative MP for many years. When he stepped down from parliament, he was awarded a Barony.
You may be wondering why a player from a hundred years ago is so high on our list. It's true that we've never seen any footage of his play.
But rugby historians are adamant about his impact on the sport in its entirety.
We now consider link play, continuity, and pressuring the opposition to be key parts of a flanker's role. In England, that is largely due to Wakenfield.
Harlequins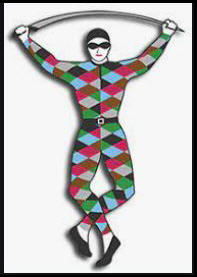 In his youth, he captained the RAF rugby team during the First World War.
After the war, he joined Harlequins and played his first game for the London club in 1919.
He was capped 136 caps for Quins and captained the team for years.
Wakenfield was president of Harlequins for thirty years up until 1980.
Revolutionizing the flanker role
Up until the 1920s, flankers had a rather restricted role. Basically, they had two tasks: to push in the scrum and to compete at nearby rucks.
They basically trundled around the field to follow the ball from scrum to ruck. You may know a few flankers today who follow this philosophy!
Wakenfield was far more athletic in his play. He terrorized opposition fly halves by charging toward them when they received the ball.
He also moved quickly around the field to support his centers in open play. He would take a pass and quickly pass it on to another centre or winger.
This kind of link play was new, and there were few other forwards in any position who had the ball-handling skills for it.
Number #3: Richard Hill
Richard Hill made his debut for Saracens in 1993 and played 275 times for the club.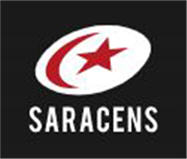 You probably know that Hill was a key part of the England back row in the 2003 World Cup final win. But Hill also won three Six Nations and toured three times with the British and Irish Lions.
He was feared as a gnarly menace at rucks and the impact of his tackling. But his passing game also made him an excellent link man.
He also became a renowned lineout jumper as he developed his career.
Early international career at openside
He was called up for England in the 1997 Six Nations as an openside flanker.
Many people expected Neil Back to get the slot. But Hill was the preferred England number seven for several years and kept Back out of the team.
Hill also went on tour with the 1997 Lions to South Africa. He was the starting openside flanker, with Back coming on in the second test to replace him.
Move to blindside
Clive Woodward took over as coach of England in 1997.
Unlike his predecessors, Woodward was a big fan of Neil Back as an openside flanker. But he also wanted Richard Hill on the field.
Woodward was never afraid of shaking up his team. He made a bold tactical move against New Zealand, of all teams!
Woodward started Hill at openside as usual, and he put Back on the bench. Everybody expected that Back was there to replace Hill.
But Woodward pulled the switch in the changing room at halftime. When England ran back out, both Back and Hill were now on the field. The coach had switched Richard Hill across to blindside.
Hill was now the first choice blindside flanker for England.
But Lawrence Dallaglio was also an effective blindside. Woodward moved Dallaglio to 8 to accommodate Richard Hill.
Swapping the chairs like this mightn't have worked. Many commentators didn't think it would.
But the Hill/Dallaglio/Back backrow combination was a large part of England winning a World Cup in 2003.
A truncated World Cup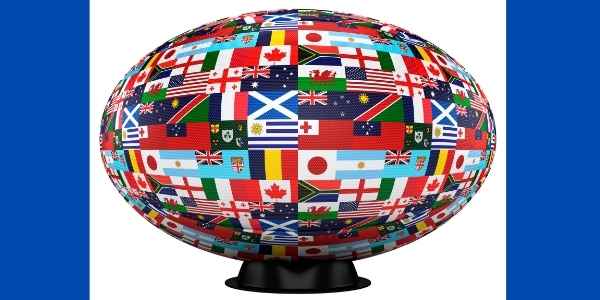 It's often said about Richard Hill that he's the only player that Clive Woodward never dropped.
But that doesn't measure how highly Woodward valued Hill. The flanker was injured in the run-up to the World Cup in 2003.
Woodward took a risk and included Hill in his traveling squad. Remember, that means that the coach had to leave some other player behind.
Hill missed the opening three matches of the pool stages and a tough quarter-final against Wales. With very little game time, Woodward brought him into the semi-final.
Now the Hill/Dallaglio/Back combo was in business. They got the edge over an excellent Australian backrow in the final.
Back to openside
When Neil Back retired in 2003, Richard Hill switched back to his favored position of openside.
Unfortunately, he was hampered with knee injuries in the latter part of his career.
Number #4: Peter Winterbottom
Peter Winterbottom played at openside flanker throughout his long career.
Winterbottom was from a farming background in Yorkshire and had that natural farmer strength. He played for England at underage level. and got his first senior cap in 1982 when he was twenty-one.
He was an ambitious young man and traveled out to New Zealand to develop his forward skills in a league renowned for its toughness. Winterbottom played a season for Hawkes Bay and then moved on to the Transvaal club in South Africa.
This secured his reputation as a teak-tough English forward. He was also easy to spot as he roved around the field. He had a shock of blond hair, which gave him the nickname of Straw Man.
Standing out with the Lions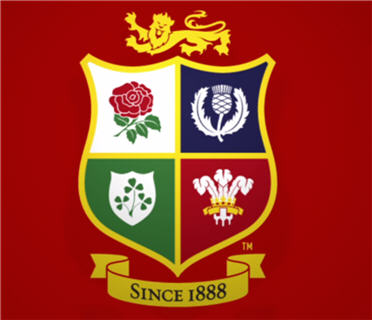 When he returned to England, he was selected for the 1983 Lions tour to New Zealand.
Winterbottom was renowned as a strong defender, rarely missing a tackle. He also loved to change the opposition fly-halves.
Although the Lions didn't have a great tour in 1983, the New Zealand public was impressed with Winterbottom. And they're a tough crowd!
He would impress again on a losing side ten years later when he was selected on the Lions tour to New Zealand in 1993.
Characteristics
Shouldn't Winterbottom be higher on our list? He certainly excelled at the traditional flanker qualities of abrasiveness, hard hits, and dogged physicality.
But I wouldn't say that he excelled at link play or getting involved in wide passing moves. That's why we ranked Neil Back and Richard Hill above him.
Number #5: Chris Robshaw
Some people may moan about our choice of Chris Robshaw in the top five.
But you don't get 66 caps for England and captain the team for three years by being some mug.
Robshaw was primarily an openside flanker in the early part of his career. He shifted to blindside in later years. He got his first cap for Harlequins in 2007.
He was awarded "player of the year" twice for his performances in the English Premiership. That's a measure of how important he was to the success of his club.
Captain of England
Robshaw got his first cap for England in 2009 but didn't make the cut for the 2011 Rugby World Cup. But England had a dismal tournament on the field and went out in the quarter-finals.
The players also had indiscipline issues off the field. There was stupid harassment of staff in a hotel room which led to a formal apology.
Some players were out partying late into the night after squeaking to a win in their opening match.
The RFU decided that a shake-up was required. Chris Robshaw wasn't only brought in to the Six Nations squad of 2012 after previously having just one cap.
Robshaw was appointed captain of the team. From the outside, it seemed like he cut out a lot of messing within the squad.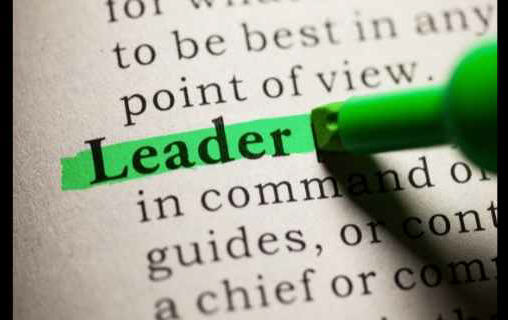 Robshaw led England through a strong Six Nations (they finished second) and to a win against New Zealand that year.
It must be acknowledged that the wheels came off England in the 2015 World Cup with a disastrous campaign on their home turf.
We doubt that most of the blame could be laid at Robshaw's door (we raise our eyebrows at team selection).
Career highlights for England
One of Robshaw's standout games for England was against Wales in 2015. He made an astonishing 26 tackles in the Millenium Stadium.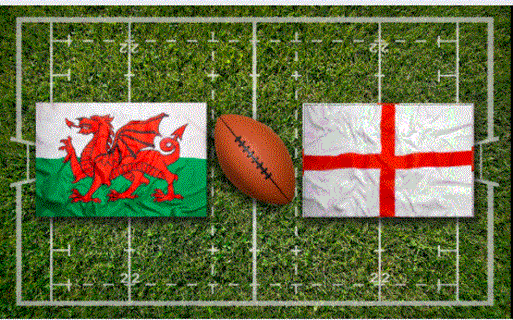 This was after a famous stand-off in the tunnel before the match. Robshaw figured that Wales were going to hang back and leave England waiting like mugs on the field.
So, he kept his players back too. Both teams had to be shoved out by officials.
Robshaw may have had his best performances when he switched to blindside and wasn't saddled with the captaincy. He was first-choice on the teamsheet for several years.
He was a key part of England winning a Grand Slam in 2016. He put in huge performances on an Australian tour in which England won all their matches – a rare feat for touring parties.
What About The Rest Of The World?
Check out our articles on the top five Irish flankers of all time.
It's not easy whittling down a list to five flankers for a single country. But what about whittling down a list to ten flankers from the entire rugby world? Yes, it takes hours of debate!
Check our our article on the top ten world's greatest flankers of all time.