Rugby United New York has had several joint owners since the club was founded in 2018 by Irishman James Kennedy. The club announced a change in its ownership structure in early 2021.
This article gives a timeline of the ownership changes, and we'll take a detailed look at the characters involved. But first, we answer the question: who are the current Rugby United New York Owners?
Rugby United New York Current Owners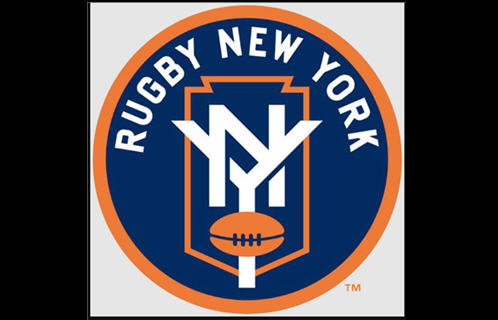 Rugby United New York is primarily owned by Bolton Equities, a New Zealand investment company.
They bought out the club founder James Kennedy in 2021 to become the majority shareholder.
French businessmen Pierre Arnald and Thomas Savare are minority shareholders.
Bolton Equities had taken a 50% stake in RUNY in January 2020. Their purchase of James Kennedy's shares happened within twelve months.
Kennedy stepped down from all roles with the club that he created in 2018. The charismatic Irishman had taken the club through a rollercoaster ride in a few short years.
Let's take a look at how the ownership evolved from the beginning.
James Kennedy, Founder Of Rugby United New York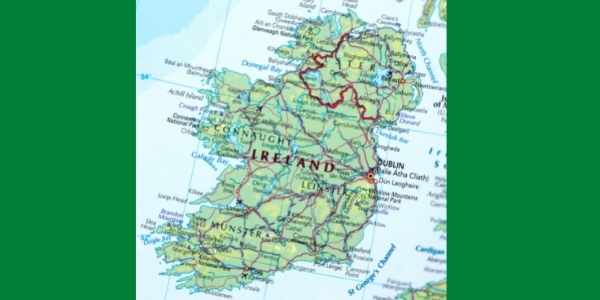 Kennedy grew up on a farm in County Tipperary in Ireland. His rugby background stems from his high school years at St Munchin's College in Limerick.
The Munster school is famed for providing many of Ireland's international rugby players.
The Ireland international hooker Jerry Flannery was a schoolboy teammate of Kennedy. James also played schools rugby in the front row as a loosehead prop forward.
Like many of his generation, James set off for New York in the early 90s and worked on the building sites. He played amateur rugby with Lansdowne RFC, a club in the Bronx.
Kennedy rejects the idea of a New York rugby club
Kennedy set up a construction company in 2013 called MKG (Murphy Kennedy Group). The company specialized in healthcare construction projects.
He sponsored several local rugby clubs, including Lansdowne.
He gave an interesting interview to an Irish newspaper in 2019. Kennedy said that the PRO 12 (the professional league for Irish, Scottish, and Welsh teams) had approached him about setting up a New York club.
The idea was that the New York club would compete in the Celtic league.
I remember scoffing at the talk of this at the time. How would travel arrangements work? The far-flung international dimension would eventually happen with two South African teams.
But it didn't happen with Kennedy. He didn't think potential New York fans would get behind the concept.
Kennedy accepts the idea of a New York rugby club
Subsequently, Major League Rugby approached Kennedy to put together a franchise for the new professional league. The discussions continued through 2017.
James Kennedy founded Rugby United New York in 2018. The new club played a series of exhibition matches before joining the Major League Rugby season in 2019.
John Layfield, WWE Champion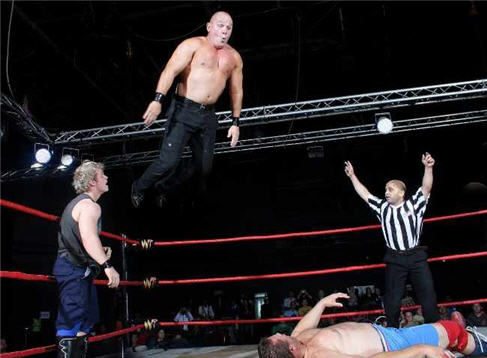 In the early years, John Layfield was also part of the ownership structure of RUNY.
Layfield was a champion wrestler with a series of colorful personas in WWE.
He had been Bad Santa and Death Mask, to name but a few. He is perhaps best remembered as JBL, a WWE villain sporting a cowboy hat.
Layfield later became a WWE commentator. And also a Fox News business presenter (Layfield was a successful stock trader).
Pierre Arnald, Minority Owner Of Rugby United New York
James Kennedy and John Layfield had huge enthusiasm, but no experience in running a professional rugby club.
In contrast, Pierre Arnald was a former CEO of the great French rugby club Stade Francais.
Arnald was convinced that rugby in the United States was on the cusp of something big. He purchased stakes in Rugby United New York in 2018. His investment was about 1.8 million dollars for ten percent of the company.
Arnald was convinced that rugby in the United States was on the cusp of something big. He purchased stakes in Rugby United New York in 2018. His investment was about 1.8 million dollars for ten percent of the company.
Although James Kennedy sold his entire stake in RUNY in 2021, Arnald continued to own 10% of the shares.
Bolton Equities, Current Majority Owner Of RUNY
Bolton Equities is a private investment company based in Auckland, New Zealand. The company was founded by Murray Bolton.
We've already mentioned that the company became the majority owner in early 2021. But how did they get there?
Well, it's fair to say that the company has a somewhat chequered history with investing in a rugby club in their native land.
Bolton Equities and the Auckland Blues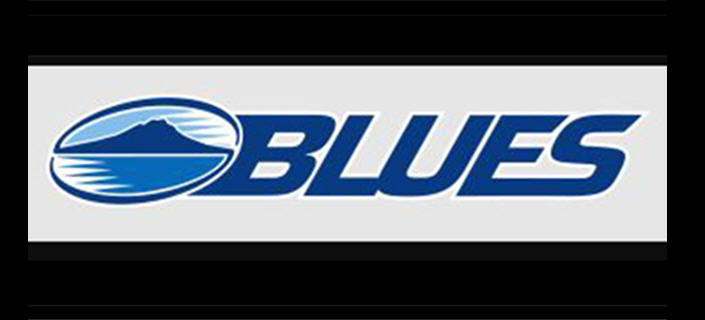 The New Zealand Rugby Union established the Auckland Blues in 1996 as an elite-level professional rugby club.
They were hugely successful through the late '90s and the noughties, getting to finals and winning competitions outright.
Bolton Equities took a 40% equity stake in the Auckland club in 2013, with another company holding 60%. For whatever reason, the performance of the team in subsequent years fell off a cliff.
Their results were so poor that the New Zealand Rugby Union intervened in 2018. The governing body persuaded Murray Bolton to sell them all his shares.
Club directors don't miss tackles or drop rugby balls on the pitch. But the perception at the time was that club performance wasn't helped by disagreements between board members. And that there wasn't enough rugby expertise within the management structure.
Murray Bolton's view of what happened at the Blues
While Murray Bolton's company had 40% of Blues, the rest of the ownership was in the hands of three local rugby franchises.
This is what Murray Bolton had to say about his co-owners.
"They brought to the table rugby expertise and I brought the commercial expertise. I delivered, they didn't deliver on the field."

Murry Bolton, 2018
Goodbye, Blues – G'day, New York
Murry Bolton waved goodbye to 40% of the Blues. It wasn't too long before his company bought a similar stake in RUNY. And a year later, the company owned 90% of the club.
What can we infer from the fact that James Kennedy stepped down from all involvement with the club? I'll assume that there were significant differences in views between the founder and his co-owners.
Possible Future Developments
When Murray Bolton was questioned about his investment company's contribution to the downward slide of the Auckland Blues, he had several arguments to make.
He pointed to the massive investment into a new state-of-the-art facility for the New Zealand club. Supporters of Rugby United New York will hope that Bolton Equities will repeat this contribution in New York.
The founder, James Kennedy, had talked about a new rugby-specific stadium. Perhaps the New Zealand company will carry this through. RUNY has played in several different home stadiums since inception, and a stable home ground should be part of future plans.
Thomas Savare, Minority Owner Of Rugby United New York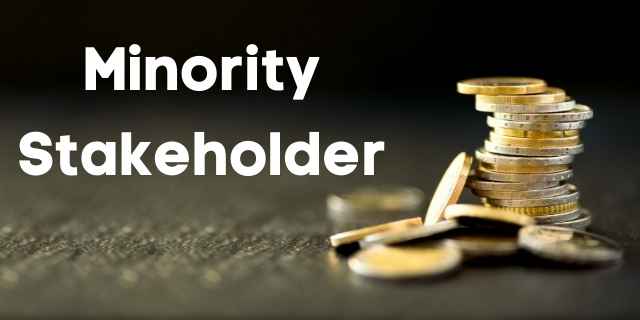 In April 2021, Rugby United New York announced that Thomas Savare had come on board as a minority owner.
Savare had strong connections with Pierre Arnald, the other minority owner. Arnald was CEO of French club Stade Francais when Savare was President.
But Savare also had early connections with New York. The French businessman had cut his teeth in finance as a young man working with a New York investment bank.
Let's take a look at Savare's fascinating journey from business into rugby with Stade Francais.
Thomas Savare's business background
Thomas Savare's father, Jean-Pierre, had built up a highly successful document technology company in France through the 1980s.
Thomas himself went to New York to work for an investment bank, where he rose through the ranks to become Vice-President of the Banknote Corporation Of America in 1992.
Thomas eventually returned to France to join his sisters on the board of Oberthur, his father's company. Thomas succeeded his father in the family firm as President in 2008. Both father and son were rugby enthusiasts, which would lead to a tumultuous few years.
The Rescue Of Stade Francais
Stade Francais is one of the most iconic clubs in French rugby. But the Parisian club ran into serious financial difficulties in 2011 through a business deal that went awry.
With a deficit of €6.6 million, they were about to be booted out of the Top 14, the French premier league. And rumors of pending bankruptcy swirled around the club.
Enter Thomas Savare! The businessman put together a financial package through the Oberthur company. He was appointed President of Stade Francais that year.
Family Divisions
Thomas Savare continued to funnel funds into Stade Francais to help the club get back on its feet. The amount grew to a rumored €30 million by 2014.
The daughters of Jean-Pierre Savare were also on the board of management of Oberthur. The sisters were reportedly unhappy with the company's growing investment in Stade Francais. Savare Senior was also reported to have concerns, but he backed his boy.
The rancor disintegrated into a legal wrangle between the siblings for control of the company's investments. In 2014, lawyers for the Savare sisters said that the investment in Stade Francais was "ruinous and too risky". Ultimately, their brother won out when his sisters were removed from the management board.
Success with Stade Francais
There is no question that Stade Francais was in the doldrums for a few years before Thomas Savare took over as President 2011.
During his six-year tenure, the club won the most valued competition in France. They were crowned Top 14 champions in 2015. In Savare's final year as President, the club won the second tier of the European club championship, the Challenge Cup.
Thomas Savare shocks French rugby
There are two iconic rugby clubs based in Paris: one is Stade Francais and the other is Racing 92. Both have long histories with periods of success and failures. Of course, they also have a strong rivalry.
In March 2017, Thomas Savare approached Jackie Lorenzotti, the President of Racing 92. Savare proposed that a merger of the two giants of French rugby, and Lorenzotti agreed.
The French national team was in the middle of the six nations tournament. Several players from both clubs were assembled in the national squad camp when the announcement went public.
There was general uproar amongst the French rugby public, but let's focus on Stade Francais.
Savare hadn't given forewarning to the Stade players of the proposed merger. They gathered together for a meeting, with some having to leave the national camp – against the wishes of the French coach.
The players were furious and threatened to go on a playing strike. They had the support of their equally furious fans.
In the face of such fierce opposition, the Presidents of both clubs called off the merger a week later.
Thomas Savare's major misjudgment with Stade Francais players
I'll stay neutral on whether Savare's notion of merging the two clubs was a good or bad idea. However, I have to call out the way both Presidents handled public relations. Although Savare didn't see much wrong.
He gave an interview to Le Parisien shortly after the end of the debacle. When questioned about the role of the players in protesting the merger, he was pretty blunt.
I think players have been manipulated.

Thomas Savare, Le Parisien, 2017
But the question remains – manipulated by whom? Not by Thomas Savare, who seemingly put no effort into preparing the most important employees of the club for such a major upheaval in their professional lives.
Instead, the players first heard the news along with the general public. Center Jonathan Danty was with the French squad at the time. This is what he had to say:
We really thought it was a joke, because it was unthinkable that such a thing should happen.

Stade Francais player, Jonathan Danty, Irish Times, 2017
Looking back, it's hard to understand how both club presidents did not predict the uproar. Surely, the smart business move would be to predict it and get in front of it.
Timing the announcement to coincide with an all-day meeting with the staff and players would have been a good idea to start with.
Instead, Savare got in front of a runaway train!
Other Major League Rugby Owners
If you're interested in other franchises, check out our overview covering all the major league rugby owners.
The overview also has links to detailed articles that go in-depth into the ownership groups of each franchise.
We also have an article that takes an in-depth look at how much players earn in the MLR.