There is much about rugby that can teach us about life in general.
Here are our favorite quotes that show how what we learn from rugby we can apply to life.
Winning And Losing In Rugby And Life
Paul O'Connell is an Ireland and Lions captain. This is the lock's wry view of the difference between winning and losing.
When you're winning, you're able to tell people what you're doing right. When you're losing, everyone is able to tell you what you're doing wrong.
Players have different emotions when winning. Younger players can be jubilant, thinking this is how things will always be. But older players may have felt huge pressure before they finally get that big win.
Take Richie McCaw who was captain of the All Blacks when they had a shock defeat in the 2007 World Cup. Four years later, he lifted the cup. Was he jubilant? See for yourself.
At the end, in the moments after we beat France in the final, my first thought was 'I can stop now, I don't have to do this anymore.

Thank Christ that's done.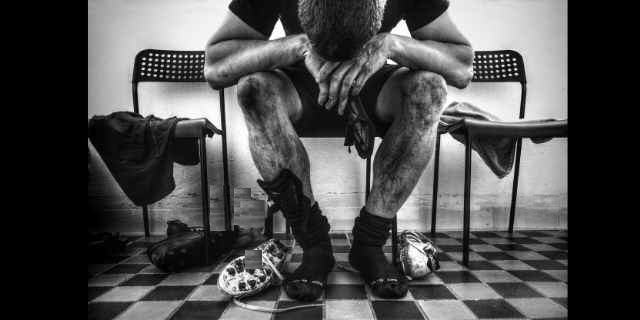 Reactions to defeat
You may be surprised that different elite players have different reactions to a loss.
Welsh and Lions captain Alun Wyn Jones takes losing hard. But he can eventually find perspective.
I usually don't talk for three days after a defeat.

Then you have an epiphany and realize it's just a game.
In contrast, Ireland and Lions number eight Jamie Heaslip has a more pragmatic attitude.
The British & Irish Lions went into the second test against South Africa in 2009 on the back of a loss.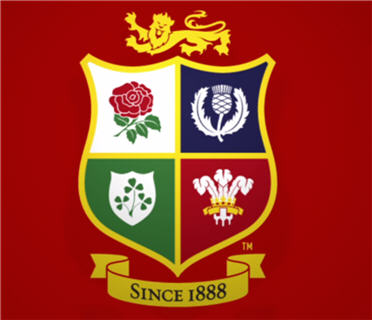 This made the match a must-win to keep hopes of winning the series alive. South Africa killed a last-minute penalty to take the series.
This is Heaslip on the loss:
Was I p**sed off about losing? A bit, of course, knowing that we weren't going to win this series.

But I didn't let it linger. It's like anything; you've prepared well and you've given it your all and you get beaten. There's not a whole lot you can do about it.

On a personal level, I had prepared as best I could, played well and we got beaten by a single kick.
Our all-time favorite reaction to defeat
We've heard from players but what about a coach? Perhaps the most memorable quote arose from a Welsh club match.
If you want more background (and some other great quotes from the event), you can find a full write-up in our article on the best Welsh quotes.
We'll just mention here that this was a massive shock for the much-fancied losing club. Their Australian coach, Alec Evans, addressed the dejected players in the dressing room.
These are his immortal words:
Cheer up. There's a billion people in China who don't give a ****.
From Zero To Hero In Rugby And Life
If there was a film made about Kiwi flyhalf Stephen MacDonald, people might assume that it had to be fiction.
MacDonald was a decent flyhalf who fell short of making the All Blacks squad for the 2015 World Cup.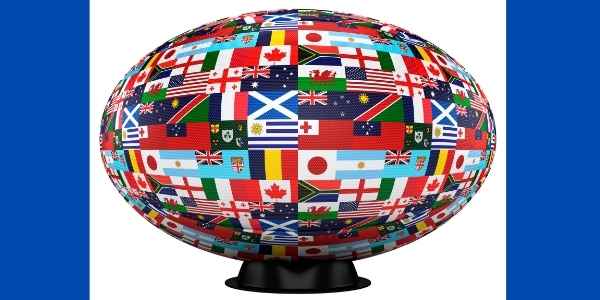 To deal with his disappointment and get away from the hoopla of the tournament, he went fishing in the outback.
But one by one, the chosen flyhalves got injured. The All Blacks were forced to call up their fourth-choice flyhalf for the final.
But there was a problem. Coach Graham Henry (known as Ted to the players) couldn't find him. Fullback Mils Miuliana (Milsy) had to step in to help.
I was down the Waikato River whitebaiting. I think Ted had missed me a couple of times.

And then I finally got a call from Milsy and he said, 'Start answering your phone, you idiot'.
In some prior international matches, MacDonald had missed a few kicks. I didn't meet many New Zealand supporters who were confident in the emergency backup.
But MacDonald nailed the crucial winning penalty. He had every right to have a little pop at his critics.
There are people out there who undermined my status as an All Black.

To get the chance to prove that I am an All Black is good.

I think a World Cup final is a pretty good place to start.
Getting The Bounce Of The Ball
A rugby ball is notoriously unpredictable when it bounces.
Scottish winger Tony Stanger chased a kick in a 1990 Five Nations match against England with a Grand Slam on the line.
He sums up the hopes of a winger making countless chases with little reward.
All you're hoping for is that you're on the right line and when the ball bounces it bounces for you.
This ball bounced for Stanger and he scored a try in Scotland's epic win.
Family Keeping Your Feet On The Ground
Big lock Ali Williams went to the 2007 World Cup with the All Blacks. All of New Zealand was greatly disappointed by a shock defeat for their team.
Ali Williams thought he had scored a try against the French but the referee ruled it out.
Understandably, Williams didn't dwell upon this. But sometimes your family doesn't make life easy!
I actually still haven't watched the game. I moved on.

My dad showed me the disallowed try, he said: "If you had scored that, son, we might have won the World Cup."

But that's what you need parents for, to hit you square between the eyes.
Rugby And The Wider World
Here is a somewhat melancholy quote from Ireland and Lions winger Tony O'Reilly.
O'Reilly would go on to own one of the biggest newspapers in Ireland (The Irish Independent). So, he saw his fair share of the good and bad in life.
The world is increasingly a vulgar place and rugby football is not about to buck that trend.
Nobody Says It Like The French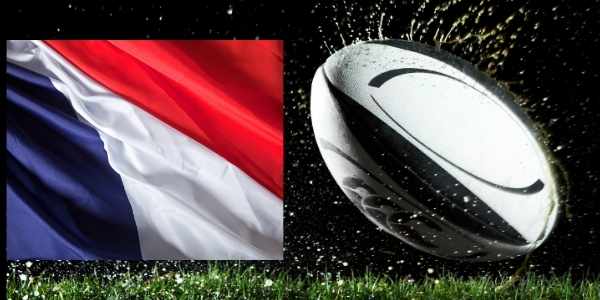 Let's finish with the French who have their own attitude to life and to rugby.
This is all-time great Jean-Pierre Rive. The French captain was a tough flanker on the field and an artist off it.
He's high on our list of the top ten flankers of all time.
This is Rive's view of his sport.
The whole point of rugby is that it is, first and foremost, a state of mind, a spirit.