The Dallas Fort Worth metropolitan area has several rugby clubs that play in the Texas adult divisions. Some have been around since the early 1970s, while others are relatively new.
There's an international flavor due to the number of overseas workers in the area. I heard one burly South African energy trader say: "I was new here and looking for fat guys to have a beer with."
Many of the overseas club members started rugby at an early age and bring experience and coaching expertise.
Women's Teams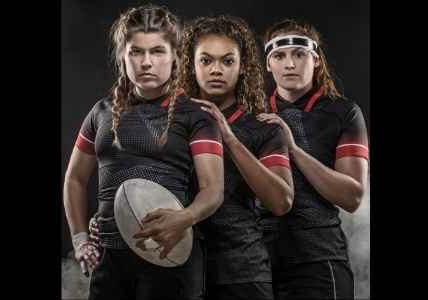 Some of the clubs have long-established women's teams. Others need more numbers to assemble a women's fifteens team.
If there's a club near you that doesn't play in the women's division, check them out! You may be the new member that hits their tipping point.
All Skill Levels
Most clubs in Texas are keen to accept newcomers without any rugby background. There are no try-outs! The exceptions will be smaller groups that can't provide the right level of coaching.
All the clubs listed on this page welcome beginners. Training sessions include plenty of low-contact drills to get you started.
Your first games may be Touch Rugby, which is a minimal contact version of the sport. Check out our articles about touch rugby, so you know what to expect!
You can make contact via their Facebook pages (we've got the links in the sections below).
You can also turn up a half-hour before training to talk to a coach or senior player. If you bring a mouth guard, they'll probably invite you to join in with the no-contact drills.
If you're unsure about cleats or clothes, here's a rundown of the gear you need for your first rugby practice.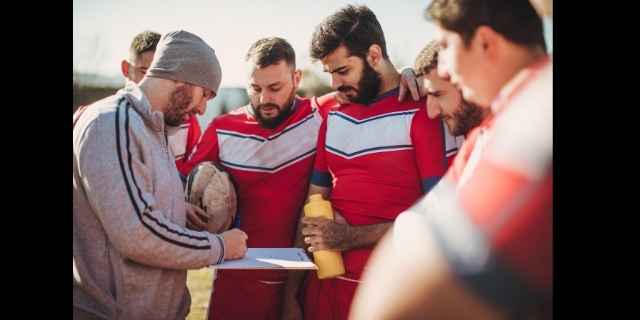 Round-Up Of Dallas-Fort Worth Rugby Clubs
Clubs usually train twice a week, so it makes sense to start by checking out the closest practice fields. Most rugby clubs in the US don't own their training pitches, so the venue may switch between two or three locations through the season.
The list below shows one of the frequent locations. The other locations won't be far away.
I've marked the clubs with a senior women's team competing in one of the Texas divisions in recent seasons.
But some of the clubs support and train girls teams, and others may have a women's social team, touch, or sevens team – depending on their numbers in a given year.
I'd hope that all rugby clubs are inclusive. But one club, Dallas Diablos, is also a member of the International Gay Rugby Association.
Rugby Football Club
Training (Locations Can Change)
Women's
Team
Dallas Athletic (DARC)
800 W Campbell Rd, Richardson, TX 75080
Yes
Dallas RFC (Reds)
Lake Highlands Park, 9500 East Lake Highlands Drive, TX 75218
Yes
Dallas Harlequins
Glencoe Park, 3700 Glencoe Street, Dallas, TX 75206
Yes
Dallas Diablos
Glencoe Park, 3700 Glencoe Street, Dallas, TX 75206
Grand Pairie Mavericks
2410 N Carrier Pkwy, Grand Prairie, TX 75050
Alliance Rugby Club (ARC)
Keller Sports Park, Keller, TX 76248
Yes
Fort Worth Rugby
Gateway Park, Fort Worth, TX 76117
Rugby Clubs in the Texas divisions
The Rugby Dome Spotlight
We've got separate articles on some of the clubs, which will give you a detailed rundown. You want to know the number of teams, the history, and the notable coaches and players? We've got that covered.
The linked articles below will also have the best way to contact and get up-to-date schedules for each club.
Quick Details For Other DFW Rugby Clubs
Remember, there are more rugby clubs than the ones we've mentioned. We're covering clubs with teams in the Texas divisions.
Grand Prairie Mavericks
The Grand Prairie Mavericks were founded in the 80s by Joe Kelly, one of the big coaching names of Texas rugby. Joe went on to coach at the Reds and then the University of Dallas.
The Mavericks men's team has bounced around the Texas divisions over the years. They competed at the D3 level in the 2019/20 season, and were top of the table before the season was canceled.
Check out the current training schedule on their Facebook page.
Alliance Rugby Club (ARC)
The Alliance Rugby Club was established in 2002. They sometimes have a big enough roster to put two men's teams into different Texas divisions. They may also field a social team.
The men's team competed in the D3 division in 2019/20, and were second in the table in the truncated season.
The Alliance club field a women's team in the D3 division. They topped the table in the 2018/2019 season.
The club also support a boys High School rugby team.
Check out the current schedule and news on their Facebook page.
Fort Worth Rugby Club
The Fort Worth Rugby Club was founded way back in 1971, making it one of the older Texas clubs.
This is one of the clubs that may switch training fields through the season, but the main location is Harmon Park (just east of downtown Fort Worth).
The men's team play in Division 2 with local rivalry from the Reds.
They also run an Old Boys weekend or two: "if you're old and fat now and used to play (or still try to) come get a run in with us".
Check out their latest news and schedules on their Facebook group.