This article reviews current salaries of Queensland Reds players in Super Rugby.
Individual salaries are private contracts that are seldom made public by the Queensland franchise or Rugby Australia (RA).
However, recent years have seen several renegotiations of salary levels between RA, the Australian franchises, and the players union. That has made player earnings a lot clearer.
How Do Reds Players Get Paid?
Before we consider the numbers, let's take a look at how the players are paid. It's not just through club wages.
Salaries can be made up of several income streams (not all players benefit from all streams):
Monthly salary from the club
Brand deals and advertising
Top-ups from Rugby Australia for marquee Wallabies
Match fees from Rugby Australia for every Wallabies match
Brand deals and advertising
Brand deals can be worth very different amounts across players. Image rights may be paid by third parties who want to use player photos in their advertising.
This varies from national brands (e.g. sports and retail)  to local companies.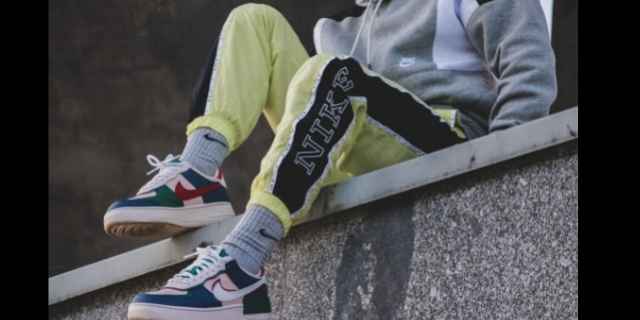 If you travel through the hometowns of Reds players, you'll probably see them in local advertising. Of course, this isn't going to be for big dollars.
Who pays the players?
Queensland Reds pays monthly salaries to their Super Rugby squad and the development squad.
Players in the Wallabies squad are paid match fees per test.
Rugby Australia also provides top-up contracts to a select number of Australian players to compete with potential overseas contracts.
Star centre Samu Kerevi had a significant top-up while at the Reds (we'll review the figures in a later section). But it still wasn't enough to keep him from moving to Japan.
Rugby Australia (RA) also allows third parties to fund top-ups to star players. RA must be informed of sponsorships and give approval.
How Have Covid Restrictions Impacted Salaries?
The 2020/21 domestic season was shortened due to Covid restrictions.
Match attendances were also curtailed and the drop in gate receipts hit franchise incomes. TV revenue was also reduced due to fewer matches.
The finances of Rugby Australia weren't helped by having to pay off their legal settlement to Israel Folau.
The association that represents Reds players along with the other Australian franchises entered into protracted negotiations with Rugby Australia.
In the first negotiated deal in 2020, players took an average pay cut of sixty percent. This was weighted towards the higher earners who took a bigger cut.
Later that year, the second deal involved a 30% pay cut across the board.
These cuts were eventually lifted – first for Wallabies players, and a few months later for all Super Rugby players.
Interestingly, the figures that came out from these negotiations give us a good idea of how much players are paid in normal times.
Reds defectors
Three Super Rugby players refused to accept the COVID reductions in 2020. They were all contracted with the Queensland Reds.
Harry Hockings, Isaac Lucas, and Izack Rodda all departed their Reds contracts that year.
What Is The Average Salary Of A Queensland Reds Player?
The average salaries of Reds players are determined in part by the Salary Cap imposed on all Australian franchises in Super Rugby.
The Salary Cap is negotiated by Rugby Australia, the Australian players union, and the franchises. The current cap is A$5.5 million.
With about thirty-five Super Rugby players in the Reds squad, we could calculate the current average salary as under A$160K. But this is misleading.
Young players on their first international contract earn well below that average. This means that the senior players can earn well above the amount.
Top-ups from Rugby Australia
The top-ups for playing for the Wallabies are also not included in the salary cap.
Players like James O'Connor and Taniela Tupou get part of their total package paid as a top-up from Rugby Australia.
How much do Queensland Reds players earn?
A few Queensland Reds stars earn from A$300-500K with contract top-ups from Rugby Australia.
The average salary for senior Reds players is about A$200K per year.
Experienced players outside the Wallabies earn from $A80-$A130K.
Players on their first pro contract earn about A$40-A$50K.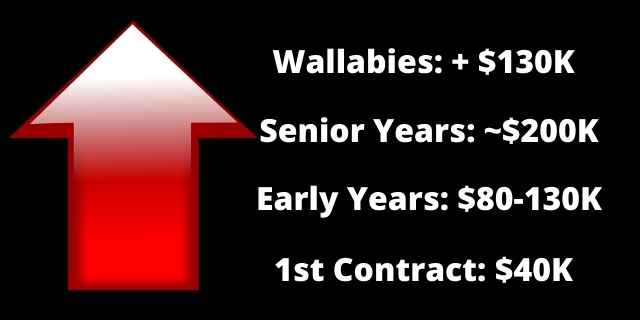 As I mentioned in an earlier section, the well-known senior players can also garner endorsements and image licensing from third-party brands.
That can provide additional annual earnings from ten to forty thousand dollars.
Who Are The Highest Paid Reds Players?
Taniela Tupou (the Tongan Thor) is reportedly the highest-paid player at about $800K per year. Most of this salary comes from the top-up by Rugby Australia.
James O'Connor was understood to be on a similar amount when playing in England with the Sale Sharks. He took a significant drop to about $300K when returning to Australia to a contract with the Reds.
Higher than average salaries
A European sporting agency publishes statistics for which positions earn the most in the England Premiership, the French Top 14, and the URC (clubs from Ireland, Scotland, Wales, Italy, and South Africa).
I haven't seen a similar list for Super Rugby, but I expect a similar valuation by Australian franchises.
#1 flyhalf
#2 fullback
#3 locks
#4 tight head prop
#5 scrumhalf
#6 centres
#7 wings
#8 number eight
#9 flankers
#10 loose head prop
#11 hooker
Nobody will be surprised that the number 10 tends to be the most valued. However, this is based on experienced players with some international experience. Apart from James O'Connor, the Reds don't have a senior ten of that kind of caliber.
However, I expect that Jordan Petaia will be able to leverage experience at fullback in his next contract negotiations.
How Much Do Reds Players Get For Playing For The Wallabies?
Check out our article on the earnings of Australian rugby players.
I'll summarize here to say that match fees are about €10K and the Wallabies play about 12 times a year.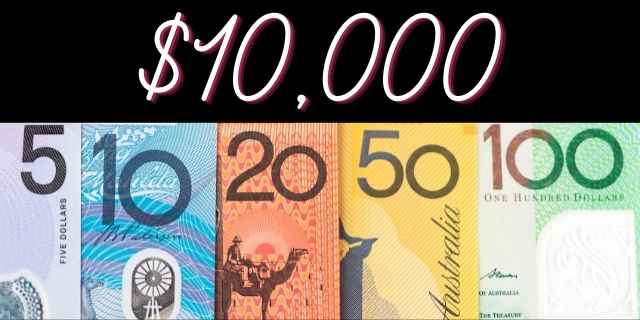 If you do the maths, that's a whopping extra $120K for regular players in a 23-man squad.
There are also significant win bonuses on offer.
Other Super Rugby Franchises
Interested in other Australian franchises? Due to the salary cap, the entry-level and average salaries tend to be similar. However, the top earners and their packages are very different.
Check out these articles:
New Zealand franchises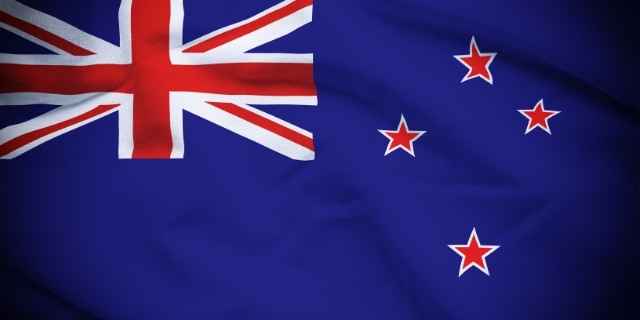 And what about the neighbors? Check out these articles: