Blisters are the bane of many rugby players, but there are plenty of different ways to avoid them.
I've gathered tips from a range of players and coaches who have overcome the problem of blistering feet.
If you're getting blisters from your rugby boots, try at least one of the tips in this article. You may also want to combine several methods for extra protection.
Tip 1: Specialist Socks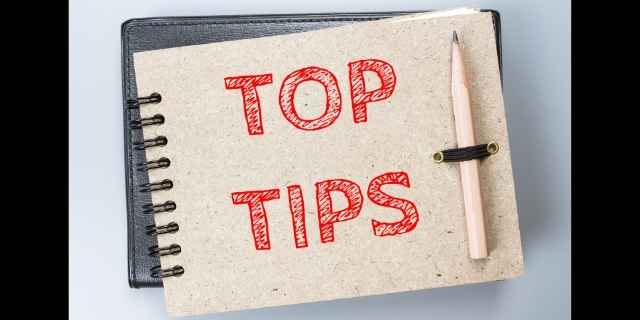 You don't have to go out and buy expensive specialist socks. The simplest solution is to wear a thin pair of liner socks beneath your normal or club socks.
Sometimes, club socks are a little more coarse than they should be. A cheap pair of liner socks should stop them from causing problems.
However, if you don't want to mess around with extra layers, you can pay a little extra for cushioned socks.
Synthetic materials
When buying new socks, avoid the old-fashioned woolen rugby socks. Wool is classic for blisters.
Instead, look for synthetic materials. When we say "polypropylene", we don't mean that they are for the front-row forwards.
This kind of material wicks away moisture from your skin more efficiently than natural fibres. That decreases the likelihood of blisters.
Cushioning
If you are prone to getting blisters on your heel, look for socks that have extra cushioning at the heel.
You'll often find these labeled as "hiking" socks.
Avoid training and playing in wet socks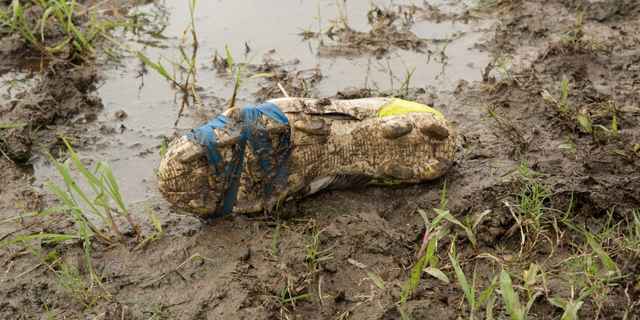 You usually can't avoid rain in a wet season, but that doesn't mean you avoid letting wet material irritate your skin.
Always keep a few spare pairs of cheap liner socks in your sports bag. That way you can change to dry socks during a wet training session.
Tip 2: Vaseline
Vaseline (petroleum jelly) is a popular method among rugby players to avoid blisters.
Many forwards keep a small tub in their sports bag to protect their ears in the scrum.
So, if you're a back and you feel that a blister is coming on during training, you should be able to cadge some from a prop. Then pick up a tub of your own.
You just need to smear a thin layer on the problem area.
I also recommend that you put some type of pad over the Vaseline. Otherwise, your socks will soak up the jelly and weaken the barrier.
That brings us to the next tip.
Tip 3: Pads
A pad can protect the tender area of your foot, with or without Vaseline.
You can get packs of specialist blister-prevention pads on Amazon.
But if you really want to go old-school (and cheap), one grizzled old prop said that he used to tear up bits of foam for padding and keep it fixed with adhesive tape.
That brings us to the next tip.
Tip 4: Tape
If you're a lock or flanker, you probably have several rolls of tape in your sports bag to secure the lifting blocks for the lineout.
But if you're not used to buying tape, rest assured – it's cheap.
Many players wrap a thin layer of tape around their big toe. The outer part of the toe is a classic place to get a blister.
You can also wrap your heel with tape, although I find that a more cumbersome process.
From observing others, the trick is to start at your ankle and wrap two layers of strapping around the heel.
Tip 5: Extra Insole
You can insert a padded insole into your boot to give extra cushioning.
Thankfully, several manufacturers make ones designed for the football market. They are perfect for rugby boots too.
If you're buying an insole from an online store, make sure that you choose the correct size for your boot. These are the ones that I like on Amazon.
If you are also intending to buy new boots as well as insoles, I recommend that you get the insoles first. That means you can wear them when you're trying on the boot for size.
With the extra padding from the insole, you may need to go a half-size up for the right fit.
Tip 6: Use Moulded Studs
Coaches tell me that the most likely boots to cause blisters or those with long studs like these: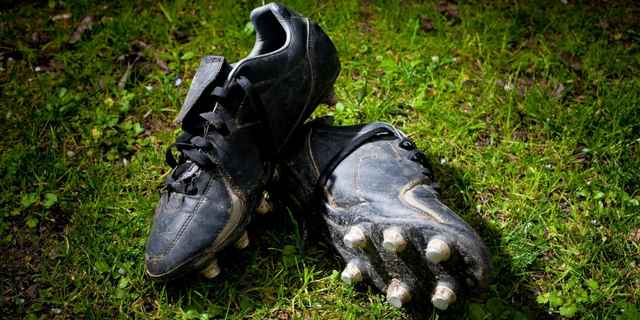 Conversely, boots with moulded studs are the least trouble on players' feet.
Unfortunately, moulded studs tend to be more expensive.
If you can't afford the purchase, I advise that you give your feet a break by wearing runners (sneakers) when appropriate.
If you're a back, you can get away with doing all your training in runners.
If you're a forward, you can use them in warm-up sessions and running drills.
Tip 7: Make Sure Your Boot Is The Right Fit
I'm one of many players who had to go up half a size when buying rugby boots. That's because I have wide feet.
But just because many rugby players do this, that doesn't make it right for all players.
If your boot is too big, your foot will slide around inside it. The extra rubbing will quickly cause blisters.
Of course, you don't want to get a boot that's too tight either. Check out our article on how to stretch a new pair of boots.
When I was gathering advice for this article, I learned one tip I'd never heard before. A player who is also a physio told me that our feet swell slightly as the day goes by.
So, they are slightly bigger in the late afternoon and early evening. That is usually when we play rugby matches.
The tip is that when you're trying new boots on for size, be sure to do it later in the day.
Tip 8: Lace Up Tight
Be sure to lace your boots up tightly to avoid your feet slipping and sliding inside them.
On a match day, retie them at half-time.
Younger players are most likely to make the mistake of not tieing laces as tightly as they should be.
If you're helping out with underage groups and hear complaints of blisters, check how they've tied their boots. If it's looking loose, ask them to retie them tighter.