Paddy Jackson signed his latest contract with London Irish in 2020. The contract will see him through the 2021/22 season.
This article looks at Paddy Jackson's salary. We'll examine his current rugby contract, and what factors led to his ability to negotiate his high value.
We'll look at how he compares with teammates at his club and with the players in the same position in other Premiership clubs.
What Is Paddy Jackson's Current Salary?
Paddy Jackson's salary is currently about £500K at London Irish. This is over four times the average Premiership salary.
Jackson's latest contract runs until mid-2022. He is entering the final phase of his career. However, Jackson is expected to sign a contract extension with his club.
To put his age into context, Jackson was born in 1992. His age falls between Owen Farrell and George Ford.
The average retirement age of flyhalves in the Premiership is about thirty-three. This means that Jackson is entering the final phase of his playing career.
Older players in other positions often see lower salaries as they are in the last few years of playing. However, flyhalves tend to be the highest-paid players in most elite leagues as we'll show later.
How Does Jackson Compare To Other Players?
It's worth looking at two different comparisons:
how Paddy Jackson compares to other players at his club.
how Paddy Jackson compares to other flyhalves in England.
Let's start with the club.
Is Paddy Jackson the highest-paid player at London Irish?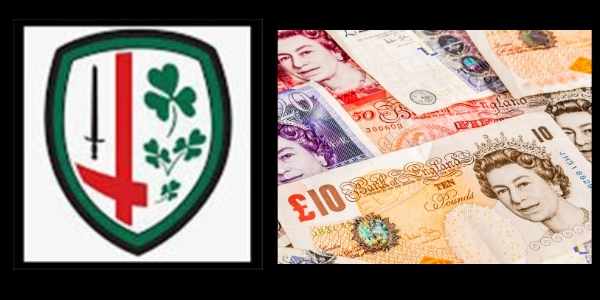 In our overview of salaries at London Irish, we named Paddy Jackson as the highest-earning player.
He earns reportedly £100K more than the next top earner, his fellow Irishman Sean O'Brien.
Nick Phipps is also in the higher earning bracket, but the Aussie scrumhalf earns less than half than Jackson.
How does Jackson compare to other flyhalves in England?
I mentioned that Jackson's age falls a year between Owen Farrell (older) and George Ford (younger).
He's about three years younger than Dan Biggar, a Welshman who plies his trade in England.
All three earn a higher salary at their clubs. You can get the details here:
Jackson is currently earning more than the latest young English tyro at flyhalf. But that may change! You can read more in our article on how much Marcus Smith earns.
What Factors Contribute To Jackson's Salary?
In our overview of salaries in English rugby, we estimate that the average salary in the Premiership is about £120K per year.
That level of pay can be expected by the many experienced players in the Premiership who never quite made it at international level.
It's true that Paddy Jackson is no longer an international, and we don't expect him to be selected to represent Ireland again. We'll look at that a little later.
But first, we'll explain why an ex-international like Jackson gets paid more than most other players in the Premiership. This is down to position.
Position
Position on the field is a factor that plays a major part in player salaries.
Esportif are sports agents who publish statistics for which positions earn the most in the Premiership. This is the list in descending order:
Flyhalf
Fullback
Scrumhalf
Locks (either 4 or 5)
Tighthead prop
Centres (12 or 13)
Blindside flanker
Wings
Loosehead prop
Openside flanker
Eight
Hooker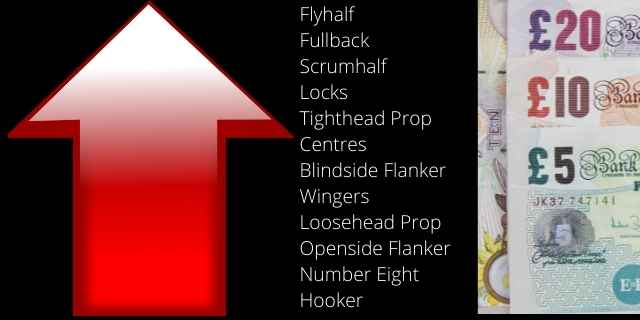 Paddy Jackson is a specialist flyhalf. As you can see in the list above, this is the highest-paid position across the Premiership.
Incidentally, this is the same in the Top 14 and the United Rugby Championship.
International exile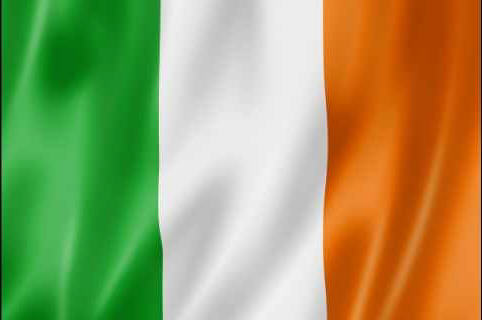 Before Jackson tanked his international career, he was on the fast track to being the first-choice flyhalf for Ireland.
The IRFU will simply never put him into an Irish shirt again. That has nothing to do with his playing ability on the field.
So, why would a club like London Irish make him the highest-earning player in their squad? Particularly as they lost advertising revenue through making that choice?
The answer is simple. Jackson had already proven himself to be a test-level flyhalf with a good kicking ratio. That kind of player wins games for clubs.
London Irish can even see an upside with Jackson's international exile.
Wait, why would getting dropped from a national squad also increase value?
Well, Jackson is no longer lost to London Irish during the Six Nations period in the middle of the Premiership season. This means he is available for more club matches while the international flyhalves of rival clubs are absent.
Less wear and tear on an aging player
By not going on summer tours with his national team, the player gets the benefit of rest and recuperation for a full off-season.
The club knows that the player won't return injured from a series of tough test matches against the likes of the Springboks, the All Blacks, and the Wallabies.
Not going to the World Cup? There's another win for the club.