There was an average of thirteen scrums per match in the opening round of the 2022 Six Nations.
Is this typical of modern rugby? And why are there fewer scrums now than ten or twenty years ago?
This article looks at averages in the modern game. We also review how and why the number of scrums per game has changed through rugby history.
How Many Scrums Are In A Rugby Game?
There has been an average of 12 to 13 scrums in international rugby matches since 2017. This does not include scrum resets, which can add about five more to a game.
The 1970s had an average of 38 scrums. This dropped below 30 from 1992-2004 and below 20 in the 2007 World Cup. It's been in the low teens since then.
This graph shows the average number of scrums since 1970 up to the 2022 Six Nations.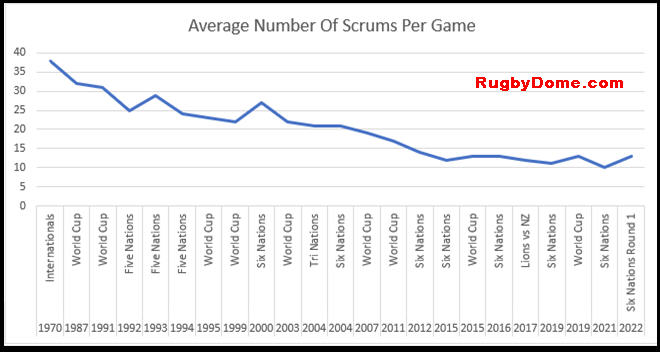 These numbers are based on elite international tournaments such as the Six Nations, the Tri-Nations (and its different forms), and the Rugby World Cup. You'll find our sources at the end of this article.
Does the current numbers seem a little low? An amateur club match on a wet day may see many more scrums! We'll look at why in a later section.
How The Number Of Scrums Per Game Has Changed
An analysis of international matches between 1970 and 1973 showed that there was an average of 38 scrums per match.
Does that seem shockingly high? Rugby was a different-looking sport back then. It was dominated by forwards, with the backs getting the occasional look-in.
In 1992, the number dropped to 25 in the Five Nations championship (the Six Nations before Italy joined).
Apart from a few blips, the numbers continued to decline through the 1990s and 2000s.
Why has the number of scrums declined?
is a bit of argument amongst analysts over the reasons why the number of scrums has dropped.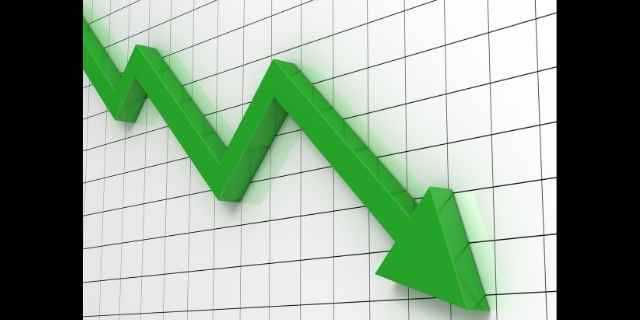 Some point at rule changes that were introduced in 1999. The goal was to make it easier for the attacking team to get the ball back from rucks.
In other words, forwards who loved nothing better than lying on the ball were penalized.
You're probably familiar with current referees shouting "roll away!" at rucks. That comes from these rule changes.
But what has this got to do with scrummaging?
Well, if a scrumhalf can't fish the ball from out of the ruck, it is deemed "unplayable". This results in a scrum.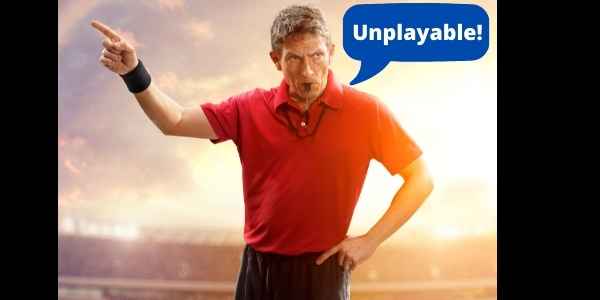 The number of stoppages due to unplayable ball certainly dropped after this rule change.
But the number of scrums was also dropping before 1990 as I show in the earlier graph. So, it is only one factor.
What about lineouts?
Lineouts are another way of restarting play. So, what has happened to their number over time?
Well, their drop has been even more drastic. You can see the diagram and details in our article on how many lineouts are in a rugby match.
How Weather Conditions Affect The Number Of Scrums
Rain, wind, and mud can affect player handling.
Rain and mud can turn the ball into a slippery bar of soap. Players dropping passes mean more scrums.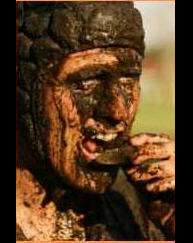 Blustery winds can also produce knock-ons. When the flyhalf launches a high ball or garryowen, the wind can move the dropping ball in unpredictable ways.
A fullback can be made to look foolish as they fumble a catch with no opposition near them.
The first round of the 2022 Six Nations saw three matches played in early February – often a rainy part of the season.
Ireland vs Wales
Ireland played Wales in Dublin in wet and blustery conditions.
The 17 scrums in that match were above the average of 12.
Scotland vs England
Scotland versus England had drier conditions. There were ten scrums in the match and only three in the first half. And even this number was somewhat inflated.
England was awarded a free kick after the first scrum, and they chose to pack down again. This happened a second time. So, there were three separate scrums within two minutes.
France vs Italy
I watched the third match of the round in envy. The conditions looked lovely in Paris.
There were 11 scrums in the match, which is slightly below the average.
Our Analysis Of The Numbers Of Scrums In The 2022 Six Nations
I tracked the number of scrums in the opening round of the 2022 Six Nations.
Game 1: Ireland versus Wales
Game 2: England versus Scotland
Game 3: France versus Italy
Notes on counting
I don't count reset scrums when the scrum was not completed.
If a team is awarded a free kick and opts to take another scrum, I count this as a second scrum.
Number and timing of scrums in the first half of matches
The table below shows the minute in which a scrum occurred.
| | | | |
| --- | --- | --- | --- |
| TIME | GAME 1 | GAME 2 | GAME 3 |
| 00 | Ireland | | |
| 04 | | England | |
| 05 | | England | |
| 06 | Ireland | England | France |
| 10 | Ireland | | Italy |
| 11 | | | France |
| 15 | | | France |
| 16 | Wales | | |
| 23 | Ireland | | |
| 25 | Ireland | | |
| 26 | Ireland | | |
| 29 | Wales | | |
| 33 | Ireland | | |
| 36 | Ireland | | |
| 39 | | | Italy |
If you're wondering if I forgot that Scotland was playing – well, they didn't have a single scrum in the first half of their match in Murrayfield!
England was awarded a scrum in the fourth minute. They chose to pack down again on two successive free kicks. Hence why the table above shows that they had three in a row within two minutes.
As I mentioned earlier, the conditions in Dublin were very wet and blustery. That match had significantly more scrums than the other two in this round.
Number and timing of scrums in the second half of matches
The second half saw more scrums for two of the matches.
TIME
GAME 1
GAME 2
GAME 3
42
Scotland
47
Ireland
51
England
56
France
57
Ireland
59
Italy
61
Italy
63
Italy
64
Scotland
68
Wales
69
Scotland
70
Wales
72
Wales
Scotland
74
Ireland
Scotland
75
Italy
78
France
79
Wales
England
Sources
Most of our statistics come from studies published by World Rugby (formerly the International Rugby Board).
In recent years, they have outsourced the collection of match statistics to companies that specialize in tracking events in sports as the match is happening. Here's an example report.
This is how television networks can flash fancy statistics up on the screen during halftime and post-match analysis.
There are also statistics from the companies that provide GPS counters to individual teams. You can check out our article on GPS tracking in rugby.
Where do the older statistics come from?
But what about the matches from earlier times?
Every few years, the World Rugby authorities would commission an analysis of these kinds of statistics to see how the sport was affected by rule changes.
Former Welsh referee Corris Thomas was usually their main man for statistical analysis.
Incidentally, Corris was the referee when Munster beat the All Blacks in 1973.
For the quoted numbers of scrums in the early 1970s, Thomas sat down and analyzed grainy old television footage. He had an easier time in later years!
This book references the work by Thomas: Unholy Union by Mike Aylwin (the book is available on Amazon)
More About Scrums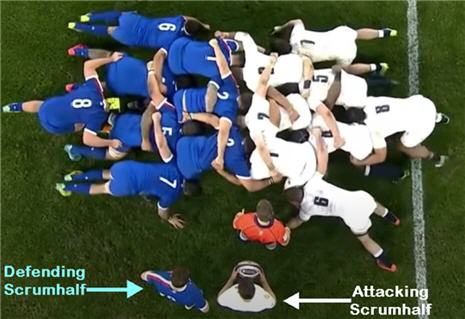 Check out these articles: