The New England Free Jacks rugby club was co-founded by Errik Anderson and Alex Magelby. They were subsequently joined by investors taking a stake as minority Free Jacks owners.
This article takes a closer look at the Free Jacks owners and their rugby backgrounds. There are fascinating and varied stories behind these investors.
Anderson has taken some criticism of the ownership structures within Major League Rugby during his tenure as chairman of the league. I'll also cover the details.
Who Owns New England Free Jacks?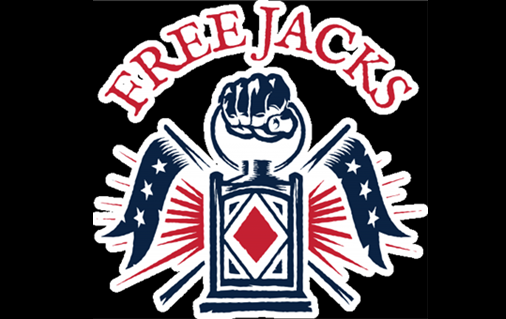 Errik Anderson is the principal owner of New England Free Jacks through his venture capital firm. Alex Magelby is a co-owner and current CEO.
Two New England Patriots football players, Nate Ebner and Patrick Chung, are minority owners of the MLR franchise.
Errik Anderson, New England Free Jacks Owner
Errik Anderson is the majority owner of New England Free Jacks, whch he co-founded in 2018.
Anderson played rugby at Dartmouth College, an Ivy League university in New Hampshire. Dartmouth is one of the rugby powerhouses on the American college scene.
After graduating, Anderson went on to pursue an MBA at their business school.
Investment background
Anderson cut his teeth in investment by joining Lehman Brothers, the massive venture capital firm. He spent three years at the company, and moved on in 2003.  
Of course, that was long before the massive financial crash in 2008, precipitated by Lehman filing for bankruptcy.
Anderson has a keen interest in bioengineering. From 2010 onward, he co-founded several ventures targeting the biotech space.
Alex Magleby, New England Free Jacks Minority Owner
If you're not familiar with Alex Magleby, I'll tell you that his nickname is "Mags". That should point you towards how to pronounce his surname (Maag, not Mayg).
Alex Magleby played rugby at his high school in Salt Lake City. Highland High School is the rugby school depicted in the movie Forever Strong!
Like Anderson, he went on to attend Dartmouth College.
U.S. Eagle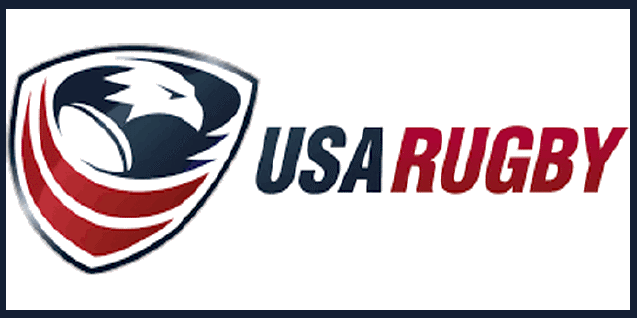 But Magleby was an exceptional college rugby player and was called up to play for the US national rugby sevens team.
He played on the sevens team for five years, and captained them at the 2005 Sevens World Cup.
He was also capped four times for the national fifteens side, the US Eagles. To make both sides is the mark of a very good player.
Coaching career
Magleby returned to Dartmouth College to coach the college side for over ten years. The team was ridiculously successful, winning eight college championships.
At the national level, Magleby was head coach of the US sevens team for a briefer stint.
During his involvements with US Sevens, he transitioned Carlin Isles from sprinting to the oval ball.
Ownership
I found it difficult to tie down Magleby's stake in the Free Jacks. He is usually referred to as co-founder and CEO. But just because he co-founded the company, that doesn't mean he has continued ownership.
I wasn't sure whether he should be included in the list of owners.
Then I stumbled across a podcast called Rugby Revealed. The Dublin accent of the presenter is unmistakeable.
A quick lookup told me that this was Gavin Hickie, former Leinster hooker and member of a renowned Irish rugby family.
When Magleby stepped down as Dartmouth coach in 2012, he recruited Gavin Hickie as his replacement. The two men clearly get on well, and Magleby gave the Dubliner a lengthy interview.
Hickie asks this question (at about the 35 minute mark):
Your day-to-day role as CEO and Co-Owner of Free Jacks, what does that look like?"

Rugby Revealed Podcast
As Magleby doesn't correct him, I take it that he has ownership shares.
Nate Ebner, New England Free Jacks Minority Owner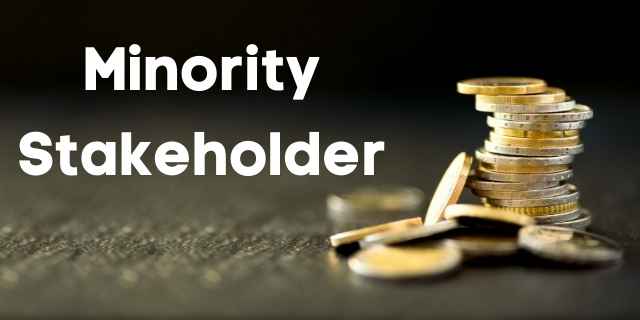 Nate Ebner has won three Super Bowls playing with the New England Patriots.
Ebner is an unusual success in football because he came late to the game. He actually played rugby through his high school years. He was an outstanding young player, and represented the US at underage level.
Tragedy and character
It's hard to overstate how Nate's life changed in 2008. He played in the Junior Rugby World Cup, and got MVP in several matches.
But in order to play professional rugby, he would likely have to go to Europe. That year, he sat down with his rugby-loving father to discuss switching codes to football.
The young man was nervous about his dad's reaction. But Jeff Abner urged his son to go all-in on his goals.
In November 2008, Jeff Abner was murdered by an intruder. Nate went through dark times, but made it out the other site. He was drafted by the Patriots in 2012.
He gives a profound account of his story on the Patriots website. It is a very worthwhile read.
A brief return to rugby
In 2016, Bill Bellichik released Abner to join the US Olympic Sevens team. Abner played well against tough oppositon, and scored two tries.
He is the only person who has competed at the Olympics and won a Super Bowl in the same season (2016/2017).
You can read more about Abner in our article on American football players who crossed over to rugby.
Patrick Chung, New England Free Jacks Minority Owner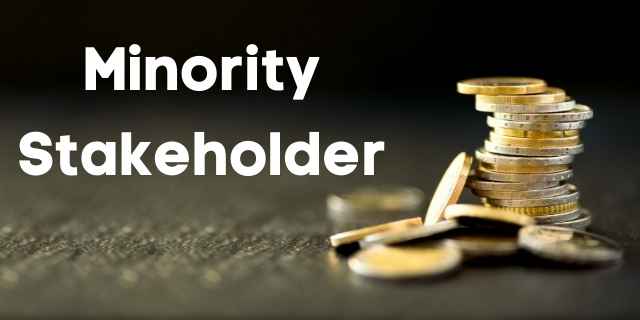 Patrick Chung was drafted by the New England Patriots in 2009. He's been so good that the Patriots named him on their 2010s All-Decade team.
Chung grew up in Jamaica before moving to California at ten years of age. Unlike the other three co-owners described here, he has no history with rugby.
So, how did this great safety get involved with the Free Jacks? By being a great friend of Nate Abner! Abner introduced Chung to rugby, and he loved it from the off.
I've spotted this quip by Chung, which sums up how he feels.
It's constant chaos. I love chaos.

quoted by the Boston Herald and Boston Globe – but behind paywalls
I wouldn't necessarily agree with him on the chaos part, at least where elite rugby is concerned. But as he loves what he sees, then we're in agreement there!
Ownership and Controversy
The ownership preference of Major League Rugby is "one team, one owner".
Errik Anderson states this clearly in an interview with Rugby Wrap Up. And he isn't just an owner at this time, Anderson is chairman of the board of directors of MLR.
However, MLR has allowed one owner to own two franchises. Adam Gilchrist's investment firm owns LA Giltinis.
And if one silly name isn't enough, the firm also owns Austin Gilgronis. Use the links for the background on the owner and the names.
And questions have also been asked about the role of Errik Anderson's investment firm, Global Rugby Ventures. Pat Guthrie, minority owner of Glendale Raptors, is a vocal critic.
He was unhappy that Anderson's firm is allowed take minority positions in other teams.
Martin Pengelly wrote a detailed article for the Guardian where he gets the arguments from both sides of the divide. I won't rehash it here – the Guardian doesn't have a paywall and it's a good read.
Other Owners In Major League Rugby
We have an overview of all the major league rugby owners with a summary of facts and comparisons.
You'll find links in the overview to in-depth articles about each of the franchise ownership groups.