This article looks at the salaries of Leinster rugby players. We'll cover the star earners, the younger players, and the senior Leinster players who don't play for Ireland.
It's true that individual salaries are private contracts and the details are seldom made public by the province or the IRFU (Irish Rugby Football Union).
However, Ireland is a small country and the rugby circles are even smaller. We've compiled the numbers in this article based on discussion with good sources.
How Do Leinster Rugby Players Get Paid?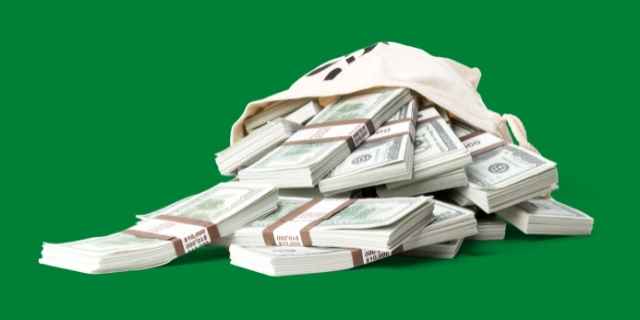 First, let's take a look at how the players are paid. It's not just through club wages.
Their entire salary can be made up of several income streams:
Monthly salary from the club
Win bonuses
Brand deals, endorsements, and sponsorships
Image licensing and rights
Playing for their country
Touring with the British & Irish Lions (every four years)
Who Pays The Leinster Players?
Leinster Rugby pays the monthly salary and bonuses for most of the players in their squad.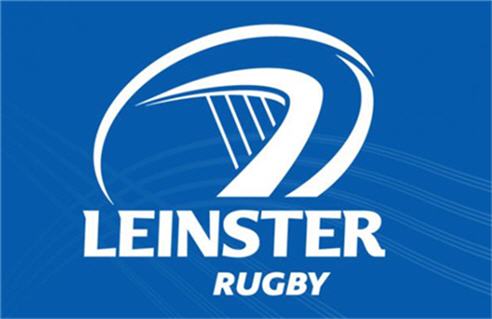 A small number of star players are contracted directly to the IRFU. These contracts are significantly higher than provincial contracts. I'll get into the numbers later.
An even smaller number of top earners have part of their salaries paid by third parties.
You can consider these to be wealthy benefactors. This also has to be approved by the IRFU.
If you're wondering why the national Union has so much involvement, it's because Leinster is owned by the IRFU.
Sponsorships And Image Deals
Brand deals and sponsorships from third parties can be worth very different amounts across players.
Image rights may be paid by third parties who want to use player photos in their advertising.
This varies from huge brands (e.g. sports and retail) to local firms.
Most Leinster players are from Dublin but some are from smaller towns and villages around the province. For example, prop Tadgh Fulong's family farm is in Wexford.
You'll often see images of local players in local advertising. Of course, this isn't going to be for big bucks!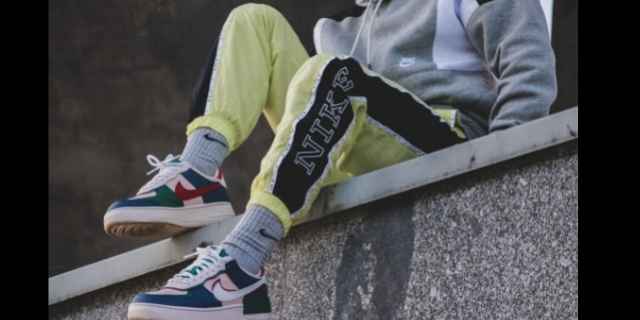 How Have Covid Restrictions Impacted Salaries?
The 2020/21 domestic season was shortened due to Covid restrictions. Match attendances were also curtailed.
TV revenue was reduced due to fewer matches. The drop in gate receipts also hit the income of the provinces.
Leinster players agreed to take pay cuts ranging from 20 to 40 percent.
The cuts only applied to players making over €25K, so academy players were exempt. The higher earners took the top 40% cut.
This article uses the averages and reported salaries of more normal times.
You can mentally reduce the figures in this article in the immediate aftermath of the pandemic.
What Is The Average Salary Of A Leinster Player?
The average salary for Leinster Rugby players is about €85K for senior players who don't also play internationally.
The most senior non-internationals earn up to €120K.
Young players in their first year on a full contract earn about €40K.
Academy players earn about €8-12K.
These are average salaries but the star players are on significantly higher amounts, as I show in the next section.
As I mentioned in an earlier section, the well-known senior players can also garner endorsements and image licensing from third-party brands.
That can top up annual earnings by twenty to thirty thousand euro.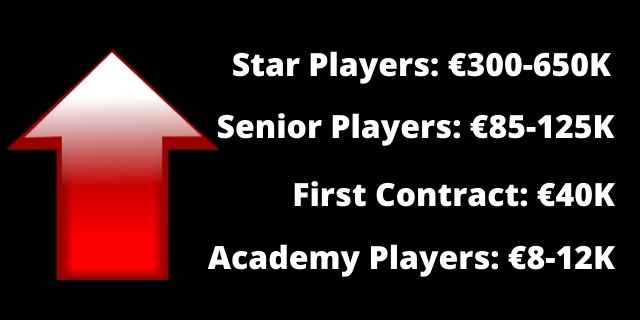 Who Are The Highest Paid Leinster Players?
Two Leinster players are earning above €500K in recent years.
Top Leinster earner
Leinster outhalf Jonathan Sexton is the highest earner in the country.
Sexton took a drop in his salary when he left France to return to Leinster. French rugby club salaries are invariably higher than in Ireland.
His Irish contract is reputedly worth €650K.
But the IRFU doesn't foot the entire bill. They have agreed on deals with third parties who contribute to the salary.
Sexton also had independent endorsements with well-known Irish brands.
Another high earner at Leinster
Tadhg Furlong is the other Leinster player who earns over €500K.
In the case of the excellent prop, his contract is reportedly about €550K.
Other players with higher than average salaries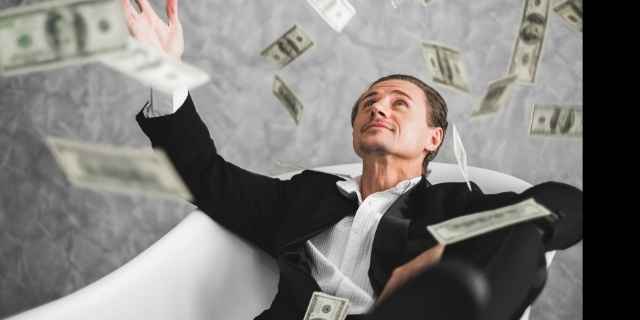 Given that the senior salary range goes up to about €120K, which players are at the higher levels?
Esportif publishes statistics for which positions earn the most in the PRO 14 (now the URC). Here's the top-to-bottom list:
#1 outhalf
#2 locks
#3 tight head prop
#4 fullback
#5 wings
#6 blind side flanker
#7 number eight
#8 scrum half
#9 outside center
#10 inside center
#11 loose head prop
#12 openside flanker
#13 hooker
We've already seen that tighthead prop Tadhg Furlong earns more than the locks at the club.
But we can expect lock James Ryan to be up at the top of the range.
Who are the lower earners?
It's interesting that openside flankers and hookers are at the bottom of this list.
That may be so at Leinster who have so many excellent flankers that they don't know what to do with them.
But Leinster also have two talented young hookers who are already getting international caps i.e. Ronan Kelleher and Dan Sheehan.
They may have been on a lower salary of €40K, but they'll be doubling that soon enough if they stay at the province.
Rugby Quiz!
Think you know your rugby?

Let's see if you can match the quote to the player or coach!
Here are seven quotes. How well will you do?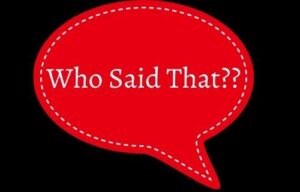 Does Leinster Have A Salary Cap?
You may have heard of salary caps in English and French clubs.
There isn't a similar concept in Ireland. This is due to how rugby is organized here. You can read more about it in our article on how much Ireland rugby players earn.
I'll summarize here by saying that all Leinster contracts must be approved by the IRFU. This includes bringing in star overseas players (which happens less often now).
The IRFU doesn't allow the provinces to compete for Irish players by offering higher salaries.
That means there isn't the kind of club pay wars that happened in England and Australia before they brought in salary caps.
How Much Do Leinster Players Get For Playing For Ireland?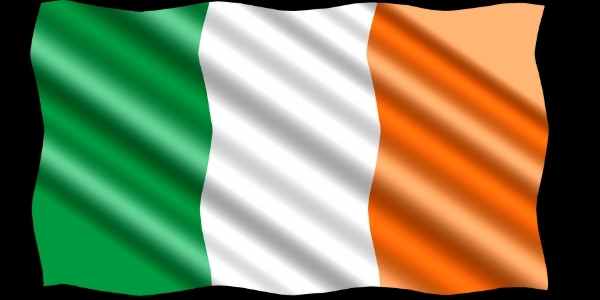 Check out our article on how much Ireland rugby players are paid.
I'll summarize here to say that match fees are about €9K.
There are also significantly higher win bonuses for winning international tournaments.
What about selection for the British And Irish Lions?
The tour that comes around every four years is a good bump to a player's salary that year. The 2021 tour paid £75K to the squad members.
Unfortunately, prop Andrew Porter was injured before he could tour.
Three Leinster players got a top-up from the Lions in South Africa:
Jack Conan (number eight)
Tadhg Furlong (prop)
Robbie Henshaw (centre)
If the Lions had won the 2021 series in South Africa, the trio would have received a £10,000 bonus. Unfortunately, they came home without the extras!
What About Top English Premiership Clubs?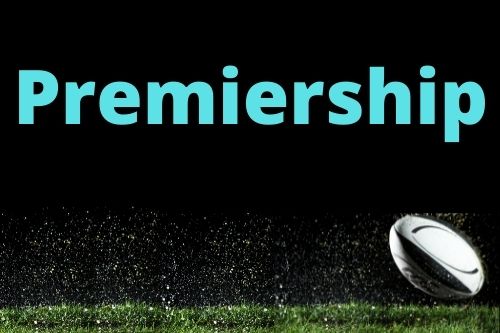 You may be interested to see the salaries earned in the England Premiership. We've got articles on earnings at every club (use the search box).
Here are links for the two English clubs that won the European Championship in recent years: