This is our review of the autobiography of England and Harlequins loosehead prop, Joe Marler.
Quick summary: it's a great read and one of our top picks for recent rugby books.
The book is called "Loose Head: Confessions of an (un) professional rugby player" (Amazon link).
Marler has had a highly successful career. He won the 2012 Guinness Premiership with Harlequins in 2012 and again in 2021.
He's also had many highlights playing for England.
But many other players have been successful. What makes this book so special? Read on…
One Of My Top Picks For Rugby Books
Joe Marler stands out as one of the game's big eccentrics, and that's not just for sporting a red Mohican.
The book is full of hilarious behind-the-scenes anecdotes involving drink, high-jinks, and other famous players.
There are many insights into one of Marler's specialties: psyching out opponents through mind games (some of which are illegal on and off the field!).
But Joe Marler is also refreshingly open and honest about his struggles with mental health. That makes this book very different from some other sports autobiographies.
This book was on several short-lists for rugby book of the year. It certainly made my top picks. I'll run through why, and give you a flavor of the rollercoaster read you're in for.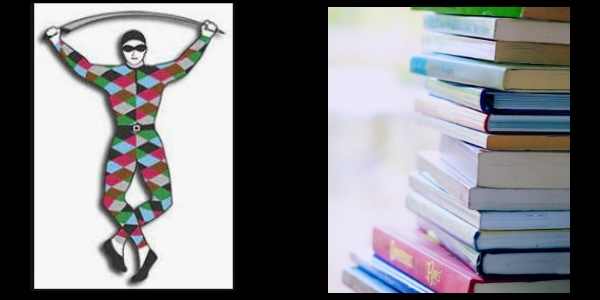 Mind Games And Dark Arts
Some of Marler's tactics may not be what you expect from a burly prop. For example, singing Adele when he packs down for the scrum.
But other tactics are exactly what we suspected but couldn't get the front row to admit.
Quick foot stamp? Check.
Sharp pinch of a nipple? Yup.
Grabbing the tackle of the opposition captain? Ermm, that too.
Although, Marler is disappointed that he got caught on camera for that last incident. He gleefully refers to it as "Fondlegate".
If you're not familiar with the incident, he fondled the groin area of Alun Wyn Jones. You can read more in our article on protective cups in rugby!
Scarlet Caterpillar Sleeping On My Head
Even the casual rugby fan would recognize Joe Marler through his distinctive haircuts.
When he emerged as an England player, commentators were nonplussed by his red Mohican and shaved sides.
It's true that backs have sported unusual hairdos. But forwards rarely got more exciting than a mullet.
I've seen descriptions of Marler's first Mohican as being red.
Yet I remember being somewhat shocked the first time I saw him play for Harlequins. My memory is that his Mohican was an intense scarlet.
So, I was pleased to see Marler's own proud description in the book:
[it] looked like I had a giant scarlet-coloured caterpillar sleeping down the middle of my scalp.
Nineteen And Rebelling Against Martin Johnson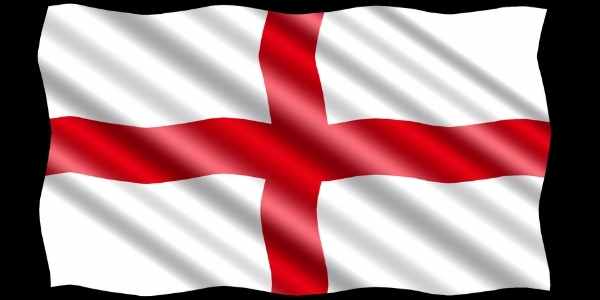 When Marler was nineteen, he was amazed to be called into an England squad training camp.
Martin Johnson, the feared and enormous lock forward, was England manager at the time.
Marler had the Mohican but didn't give it a single thought as he arrived for the camp. Understandably, he was wide-eyed and full of nerves.
He describes how Martin Johnson loomed over him in the changing rooms.
"You're gonna have to get rid of that f***ing stupid haircut"
Yet despite his nerves and his great respect for the legendary forward, this just incited Marler's instincts to reject instruction from authority.
He went out to the training session without cutting his hair.
Just A Prop And His Hair
I was fascinated by the young teenage Marler's reaction to seeing Gavin Henson for the first time.
Henson was an outrageously talented Welsh centre. He also liked to take to the field with a fake tan, shaved legs, and hair gelled immaculately into spikes.
Joe Marler was fourteen, sitting on the couch, and watching Wales play England in the Six Nations. Henson made what is now a famous tackle on his opposite number.
He hit so hard that he upended a young Mathew Tait and carried him back toward his own line. This was Marler's reaction:
"What a phenomenal tackle! And how good does he look?"
More mind games
But Henson was a flashy back. The young Marler looked in vain for a forward to emulate.
It seems that the penny dropped when he spotted the new haircut sported by the late and legendary hardman, Jerry Collins.
The All Blacks back row styled his hair by dying it white on the top and keeping the sides flat and black. This was dubbed the Guinness haircut. Marler's reaction?
"It'll distract the opposition. It's absolutely genius."
Standing out and looking good
But it's clear that Joe's interest in his hair wasn't all about psyching out opponents.
There's a theme through the book about the comprehensive school kid from the wrong side of the tracks putting it up to the guys from private schools and a privileged background.
"It's no exaggeration to say that my desire to show the snobs what I was made of vastly improved my game".
By the way, the snobs he's referring to here aren't the opposition. He's talking about his teammates from elite schools.
Marler didn't want to fit in. He wanted to stand out.
If you're one of the people (like me) who thought the Mohican was a boyish prank that continued too long – this book will probably make you change your mind.
Red Hair, Red Mist
Joe Marler was never a dirty player. But he's been up in front of a disciplinary panel more than most in his career.
The first time was for trading punches with Argentinian international prop Marcos Ayerza. Marler was twenty, a very young pup in front row terms. He was also sporting his red Mohican.
The television commentators watched the referee dealing with the aftermath.
"Red hair…red mist…Is the red theme about to continue?"
Of course it did. Both players were red-carded and had to appear in front of a disciplinary panel.
Shave your head and wear a suit
Conor O'Shea was the Harlequins manager at the time. O'Shea is known for his meticulous attention to detail. He would have been well-prepared to deal with the panel on the day.
That preparation included telling his young prop to shave his head and wear a suit and tie to the hearing.
Marler turned up in chinos and a checked shirt. Oh, and he didn't shave his head.
He describes how aggrieved he was that got a worse outcome than the smartly dressed Argentinian.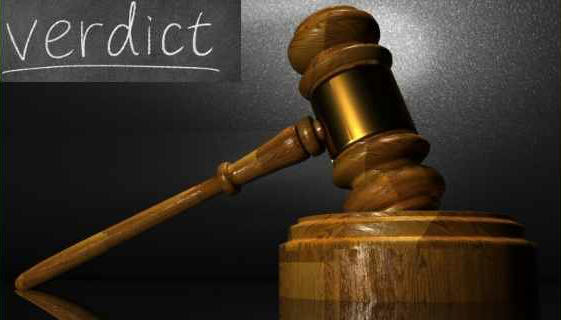 Chasing opposition trolls
In 2017, the red mist descended upon Marler when he heard the insults yelled down from the stands by a Saints supporter.
To be fair to the fan, what he said wasn't…that bad. But I do think he's a chump for throwing personal insults from a distance.
The red mist descended upon Joe. He climbed over the advertising hoardings and ran up the steps. The chump sensibly turned and fled to higher ground.
Marler chased behind until the security guards grabbed the prop and dragged him away to the dressing room.
Well done, those security guards. There was a precedent that would have ended Marler's career.
Ten years before, Irish international Trevor Brennan managed to catch hold of the Ulster fan who was insulting him from the stands.
Brennan dished out a few thumps. He was banned from the sport for life.
Honesty And Mental Health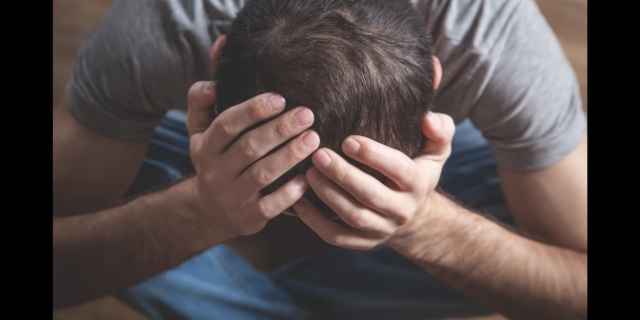 This book stands out for me because Marler is astonishingly frank about his struggles with mental health and depression.
He recounts how he had a short fuse as a kid. His boyhood name was "Psycho", and he felt like he should live up to this on the pitch.
The book gives you chapters of hilarious high jinks interspersed with some deep insight into sporting mindset.
But then you'll reach a chapter in his life that is harrowing.
I can't do it justice here, but I'll summarize the events.
A fateful punch
Marler had married his childhood sweetheart (he was dressed in a lime green t-shirt at the registry office).
In 2019, the couple were in the family car when they narrowly avoided a squirrel on the road. Daisy berated Joe for not being more heedful of the little animal.
Marler lost it in the house. During the massive row, he punched a hole in the wall.
The following day, Marler took his injured hand to the club doctor. He told the medic that he dropped a weight on his hand.
The doctor recognized injuries from a punch. He quietly asked after the welfare of Daisy and the children.
A psychiatrist named Humphrey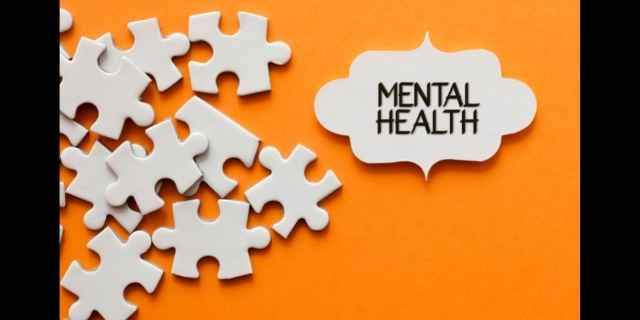 Marler broke down and came clean about his mental struggles. The doctor arranged visits with a psychiatrist.
Joe gets a lot of amusement from the fact that his psychiatrist is called Humphrey.
But he is open and fascinating about how he uses the advice and treatment to stabilize his mental health.
Book Details And Where You Can Get It
This book is ghost-written by Rachel Murphy. It's published by Ebury Press.
You can purchase it at these places:
Amazon (some are affiliate links)
More Books By Harlequins Players?
Marler's book is one of my top picks, but I'd also add Brian Moore's biography to the list of great sports books by Quins players.
Just be sure you get the right one, because he wrote two (hint, get the second).
Jason Leonard, ol' Fun Bus himself, has also written a decent read full of amusing drinking stories.
And there are a few more that will be of interest to the hard-core Quins supporter.
Check out our round-up of Harlequins rugby books.
Do You Absolutely Need A Marler Mask?
Well, who doesn't? Frighten the kids and amuse your buddies with this beauty.