Joe Marchant is in the middle part of a rugby career that at times seems about to break into regular international caps.
This article looks at Joe Marchant's salary. We'll examine his current rugby contract, and how we think his future negotiations will lead to a significant salary increase.
Then we'll look at how he compares to other players in the Premiership.
What Is Joe Marchant's Current Salary?
Joe Marchant's salary is currently about £120K at Harlequins. This is the average salary in the Premiership.
Marchant signed a long-term contract in 2019 that runs up to mid-2023. As he will be a highly experienced player in his next negotiation, he can expect to get closer to £180K.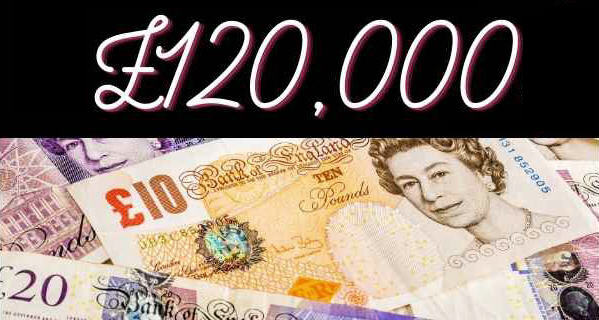 To put his experience into context, Marchant was born in 1996. He joined Harlequins as a teenager in 2014.
Contract while on loan
Marchant went on a six-month loan to a New Zealand franchise in 2020. This is relatively unusual but provided the centre with invaluable experience at the Auckland Blues.
You may be wondering if the New Zealand jaunt was a nice little earner.
But overseas players are usually paid at the lowest level in New Zealand Super Rugby. They are basically given a "development" contract at about £3,800 sterling per month!
You can read more in our article on salaries at the Auckland Blues.
However, it's reasonable to expect that Harlequins topped up this amount.
Marchant's Stop/Start England Career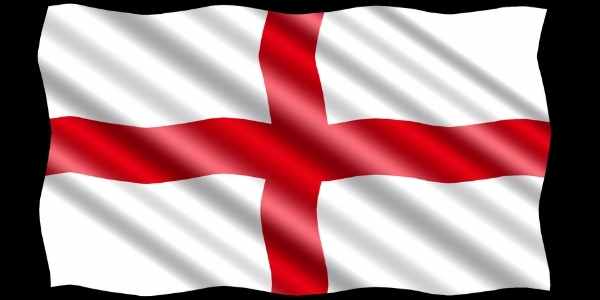 Joe Marchant was a regular starter for England at underage level including the Under 20s tournaments.
He was a surprise young call-up into Eddie Jones' 2016 senior England squads. However, he didn't get his first national cap until August 2019. That hiatus would not have helped his contract negotiations that season.
Unfortunately for Marchant, he was left out of the squad for the 2019 World Cup.
His England fortunes improved in 2022 with the injury-enforced absences of Manu Tuilagi, and he was named in the Six Nations squad.
However, as soon as it seemed Tuilagia was available, Marchant was back on the fringes.
This in/out squad experience means that Marchant can't use national selection to negotiate a premium salary. However, that may change as he enters into the later phases of his career.
Advantages that an older ex-international brings to a club
If Marchant doesn't make future international tournaments, his club no longer loses his increasing playing experience for up to two months during the Premiership season.
It also reduces his chances of being injured on summer tours to the Southern Hemisphere.
Without the additional test matches, an older player benefits from an extended off-season in the summer. He also gets a full pre-season to get back up to speed for the next domestic competition.
So, if Marchant remains on the fringes of England selection as he moves through his late twenties, I'd still expect him to negotiate salary levels in the range of £160-180K per annum.
How Does Marchant Compare To Other Players?
It's worth looking at two different comparisons:
how Marchant compares to other players at his club
how Marchant compares to other centres in different English clubs.
Let's start with the club.
How Joe Marchant compares at his club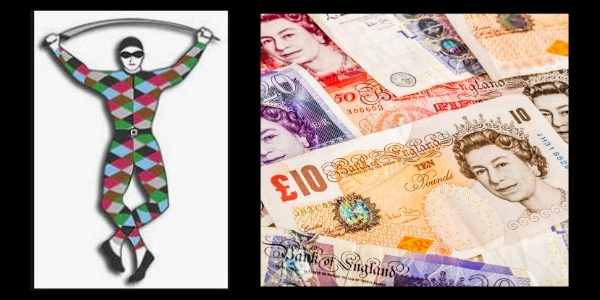 I mentioned that Joe Marchant's salary is at the average Premiership level.
His salary is significantly below Harlequins' marquee player Andre Esterhuizen whose salary is reputedly over £400K. Joe Marler is also a top earner.
You can read more in our article on salaries at Harlequins RFC.
But those are forwards. What about backs?
How does Marchant compare to other centres in England?
Henry Slade switches between centre and back three, but we'll classify him here as a centre.
Henry Slade earns nearly four times Joe Marchant's salary. Malakai Fekitoa's wages are on a simlar level to Slade.
Manu Tuilagi's salary is about three times that of Marchant. Jonathan Joseph's wages are similar to Tuilagi's.
What Factors Contribute To Marchant's Salary?
In a previous section, we discussed how Marchant's England career plays a major part in his salary negotiations.
But international honours isn't the only factor that sets a player's value relative to the rest of a club squad.
Player position
Position on the field is another factor that plays a major part in player salaries.
Esportif are sports agents who publish statistics for which positions earn the most in the Premiership. This is the list in descending order:
Flyhalf
Fullback
Scrumhalf
Locks (either 4 or 5)
Tighthead prop
Centres (12 or 13)
Blindside flanker
Wings
Loosehead prop
Openside flanker
Eight
Hooker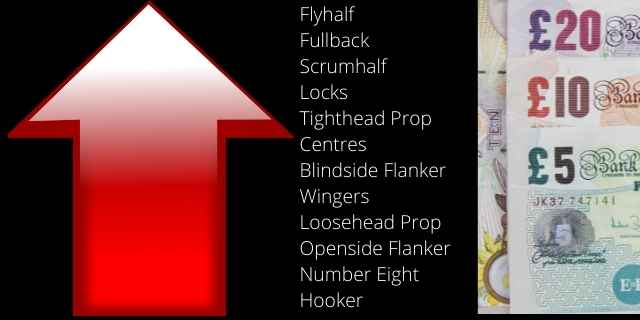 As you can see, centres fall pretty much in the middle of the range. Yes, that's bang-on average!