Joe Launchbury signed his first contract with Wasps in 2010 and his latest in 2020.
This article looks at Joe Launchbury's salary. We'll examine his current rugby contract, and what factors led to his ability to negotiate his high value.
We'll look at how he compares with teammates at his club and with the players in the same position in other Premiership clubs.
What Is Joe Launchbury's Current Salary?
Joe Launchbury's salary is currently about £420K at Wasps. This is 3.5 times the average Premiership salary.
Launchbury extended his contract in 2020 to run up to mid-2022. He will be in the final stage of his career in his next negotiation but his next contract should be similar.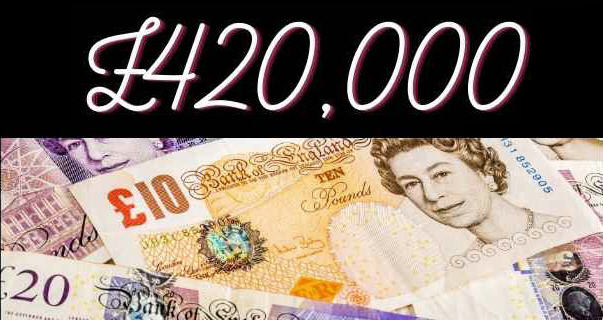 To put his age into context, Launchbury was born in 1991. The average retirement age for locks in the Premiership is thirty-five.
However, the early thirties are still a prime age for second rows. The gradual loss of speed doesn't affect their value as it does a winger. Launchbury would be the first to say that he hadn't much pace to lose!
Instead, the accumulated experience of a gnarly old lock can bring a premium in value.
There was strong speculation before he signed his most recent contract that Launchbury could be lured away from Wasps. He was linked in the media with a move to the Sale Sharks.
It's thought that these rumours led to an improved package for his current contract.
How Does Launchbury Compare To Other Players?
It's worth looking at two different comparisons:
how Launchbury compares to other players at his club.
how Launchbury compares to other locks in England.
Let's start with the club.
Is Joe Launchbury the highest-paid player at Wasps?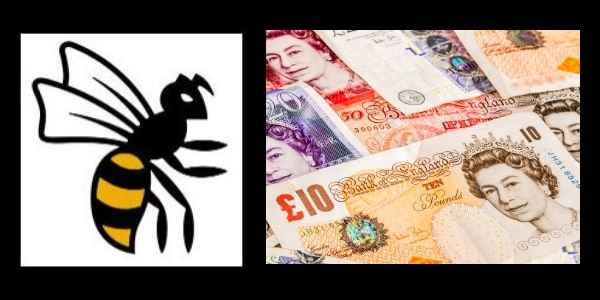 It looks like Joe Launchbury could become the highest-paid player at his club by simply being the last (top-earning) man standing.
New Zealander Lima Sopoaga had been the top earner before he departed the club. This left fellow New Zealander Malakai Fekitoa as the new top earner.
But Fekitoa is also leaving Wasps this year for Munster. If he isn't replaced by another player on a big contract, Launchbury will be at the top of the totem pole.
But right now, the Englishman is in second place. You can read more here.
How does Launchbury compare to other locks in England?
Launchbury is in the enviable position of being the second highest-paid second row in the Premiership.
He is well behind Maro Itoje who is one of the highest earners in the league.
However, Launchbury is reputed to earn more than fellow England player Courtney Lawes and Scottish lock Jonny Gray. You can read more in these articles:
What Factors Contribute To Launchbury's High Salary?
In our overview of salaries in English rugby, we estimate that the average salary in the Premiership is about £120K per year.
That level of pay can be expected by the many experienced players in the Premiership who never quite made it to international level.
But Launchbury got his first cap for England in 2012 and has accumulated over sixty caps since then.
England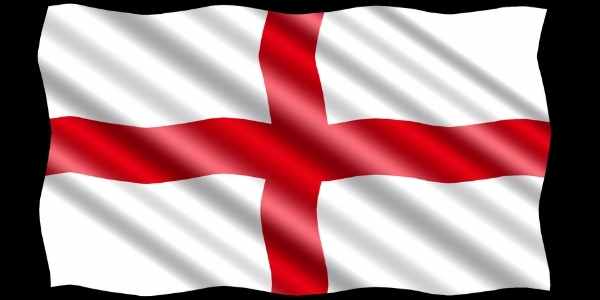 Launchbury was only twenty-one when he played his first match for England in the Autumn internationals of 2012.
That was the start of a series of impressive appearances for his country. He has formed a very effective partnership with Courtney Lawes.
Launchbury has picked up many plaudits at international level. Perhaps the most memorable was a bit unfortunate. Our article on "man of the match" awards covers the one he didn't want.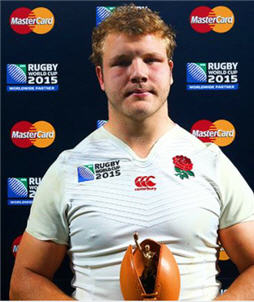 But the recognition of effectiveness at test level made Launchbury a target of interest for other clubs. This gave the lock plenty of leverage in his contract negotiations with Wasps.
Lions omission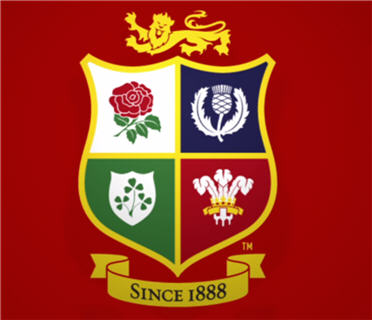 Many commentators were surprised that Launchbury wasn't selected for the 2013 British and Irish Lions tour to Australia.
In 2017, Launchbury was "man of the match" against Wales and Italy in the Six Nations. Again, commentators assumed he was a shoo-in for the Lions tour to New Zealand. But Launchbury was omitted again.
Selection for the Lions can be used as leverage in contract negotiations. A good tour can make players more attractive to other clubs.
Launchbury's omission may be a factor in how Maro Itoje soared past the older man in terms of earnings.
Playing in the second row
Position on the field is another factor that plays a major part in player salaries.
Esportif are sports agents who publish statistics for which positions earn the most in the Premiership. This is the list in descending order:
Flyhalf
Fullback
Scrumhalf
Locks (either 4 or 5)
Tighthead prop
Centres (12 or 13)
Blindside flanker
Wings
Loosehead prop
Openside flanker
Eight
Hooker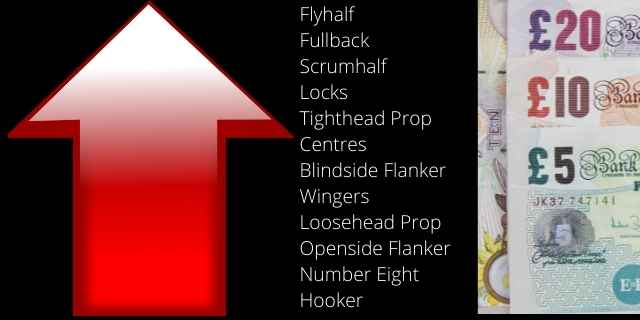 Launchbury started his career as a flanker but quickly moved into the second row. As you can see in the list above, Locks are one of the higher-valued positions in the Premiership.