This is our collection of the best jokes about Irish rugby.
We've got jokes, quips, and funny stories about the Irish provinces, the Aviva stadium, and the Ireland team. Oh, and we also have a bit of friendly slagging at the expense of our rivals!
The National Team
Andy Farrell had a quiet word with one of his Ireland players after a poor run of matches.
"Listen, I know what the problem is. Your performance always dips at the same point in every match."
The player was relieved that the coach had figured it out. "When is it, Faz?", he asked.
Farrell shook his head sadly. "Right after they finish playing Ireland's Call."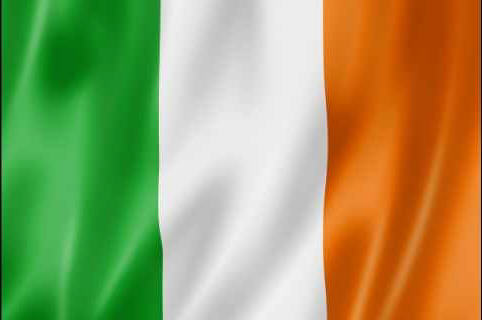 The Obligatory "Walk Into A Bar" Joke
We wholeheartedly support every player who lives in Ireland for the mandatory period and commits to the national team. But that doesn't stop us from enjoying this one:
Two New Zealanders and an Australian walk into a bar in Ballsbridge.
The barman says, "Well done on your selection for the Ireland squad, lads."
The Provinces
Here are a selection of jokes that could apply to any of the four provinces.
When the overseas star is a disappointment
I overhead two players talking about their province.
Deano: Our expensive new overseas signing isn't doing well, but I still call him our wonder player.
Podge: Why's that?
Deano: Every time he plays, I wonder why we signed him.
When the coach is a disappointment
The coach was leaving Supervalu and heading for his car. He noticed that a little old lady was struggling with her shopping bags.
He stopped and said, "can you manage, my dear?"
The little old lady said, "Away with ye! I'm not going to sort out the mess ye got the team into".
When the team is a disappointment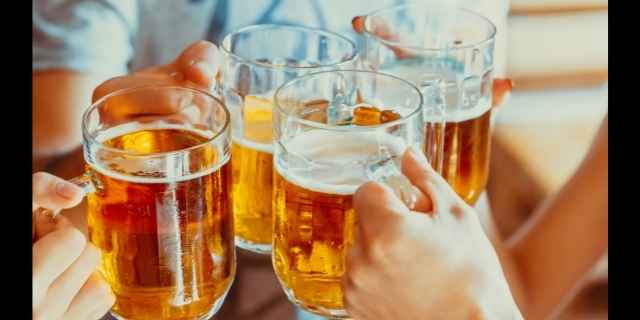 Three fans sat hunched over their beers in the snug. They were discussing the sorry state of their team.
Barry said, "I blame the manager, he's got the wrong tactics."
Larry said, "I blame the players, they're not trying hard enough."
Harry said "I blame my parents. If I'd been born somewhere else, I might be supporting a decent team."
The interview after the match
The only post-match interview that was ever worth listening to was when Peter O'Mahony was riled.
But here's a good joke:
Reporter: you've got so much better this season. Last year you won five matches. This season, it's twelve. What's the difference?
Captain: Emm. Seven?
Quick Irish Rugby Jokes
Q: What has 30 legs and goes crunch, crunch, crunch?
A: An Irish rugby team eating Tayto crisps.
Q: How do you stop squirrels from playing rugby in the Phoenix Park?
A: All you have to do is hide the ball. It drives them nuts!
Of all rugby players, I admire locks like Paul O'Connell and Iain Henderson the most. They really are people to look up to.
When you've seen one of those times that the Ireland players bunch together, then you've seen a maul.
Q: What did the ball say to Johnny Sexton?
A: I get a kick out of you.
Q: What do you call an unbelievable story about Devin Toner?
A: A tall tale.
Q: Why did God invent beer?
A: To stop prop forwards from taking over the world.
Q: Why do grasshoppers in Park Avenue refuse to watch rugby?
A: They prefer cricket!
(Park Avenue is the home of the Railway Union cricket club!)
Quick Jokes About The Aviva Stadium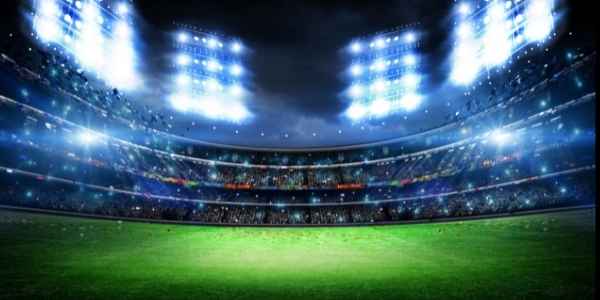 I went to a match in the Aviva recently, and it was freezing. Must have been all the fans.
Wait, there's more…
Q: What did Andy Farrell do when the pitch at Lansdowne road flooded?
A: He sent on his subs.
Q: What runs along the edge of the pitch at Lansdowne Road but never moves?
A: The sideline.
Q: What do the Aviva and a Playstation 4 have in common?
A: Loud fans.
(Maybe your PS4 isn't as annoying as mine!)
I just can't get into American football. They rugby the wrong way.
And speaking of Americans…
The American and the taxi driver
A Dublin taxi driver was taking an American tourist from the airport to Ballsbridge.
When they drove down O'Connell Street, the American told the driver he had a wider road on his ranch in Colorado.
When they passed Trinity College, the American said that his garage in Colorado was twice as big and only took a week to build.
When the tourist spotted the Aviva Stadium, he asked the driver what it was.
The driver said: "I don't know, bud. It wasn't there this morning."
Our Best Irish Joke About English Rugby
Mossy was an Ireland supporter who lived a long life before his time came to slip off this mortal coil.
As he walked up to the pearly gates, St Peter stops him and asks his name.
'Maurice Murphy' is the response. St Peter shakes his head sadly as he looks in his book.
"It seems you spent most of your money on beer and what was left of it on the horses. I'm afraid there's only one place you are going."
So, Mossy trudges back down the stairs with a heavy heart. At the bottom of the stars, there's a pair of double doors. When he pushes them open, he steps into a blinding light.
As he blinks and looks around, he is overcome with joy. He is in Lansdowne Road surrounded by thousands of other fans in green jerseys.
At the other end of the stadium is a huge TV screen with the words "Next repeat performance starts in four minutes."
He staggers to the nearest seat with tears of relief on his cheeks.
Whereupon the fella next to him leans over.
"Don't get carried away, Mossy, we are in Hell and it's for all eternity.
But the real bad news is they've only got one DVD and it's England winning the 2003 Rugby World Cup."
Our Best Irish Joke About Welsh Rugby
Snow White was returning from town to the cottage in the forest where she lived with the seven dwarfs.
In the distance she could see smoke, then as she got nearer she realized that her cottage had burnt down.
She was frantically searching the forest for her friends when she heard a lone voice singing, "Wales will win the World Cup, Wales will win the World Cup".
Snow White gasped with relief as she realized that at least Dopey was safe.
Our Best Irish Joke About Scottish Rugby
Rashers met a leprechaun on the road who said he would grant him one wish.
Rashers immediately said, "I want to live forever."
The leprechaun shook his head. "Sorry, Rashers, the leprechaun union banned us from granting that wish."
Rashers thought for a bit. "Okay. I want to die when Scotland wins the World Cup."
"You crafty sleeveen", says the leprechaun.
British And Irish Lions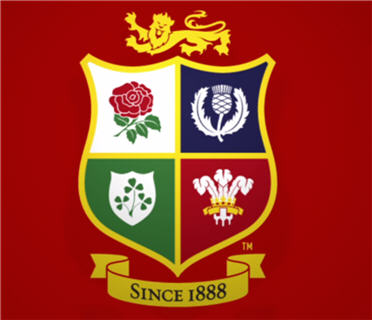 When Tadhg Beirne arrived late for club training, the coach marched up to him with an angry face:
The coach said, "just because you played so well for Ireland, it doesn't mean you can skip morning training with us."
But the player figured he'd done nothing wrong. "Warren Gatland called me yesterday and said I'd been picked for the lie-ins."
World Cups
Yes, we don't do well at World Cups.
But remember when we did better than England in 2015? This was the quip doing the rounds at the end of the pool matches.
An Englishman walks into a bar…There's usually a Scotsman, Irishman, and Welshman too, but they're still at the Rugby World Cup.
But we also have to take these jokes on the chin.
Q: How many Irish rugby players does it take to win a World Cup quarter-final?
A: Nobody knows and we may never find out!
Q: What do you call fifteen lads in a pub watching a World Cup semi-final?
A: Ireland.
Want More Jokes?
We have a collection of rugby jokes for kids that are all age-appropriate. Some are very silly, but they'll still make you laugh.
We also have a collection of the funniest quotes in rugby. These are hilarious statements from famous coaches and players around the world.
And just because it's our favourite tournament, here are our best six nations jokes.