This is our collection of favorite inspirational and motivational quotes from the world of rugby.
Find That One Thing That Inspires You
When Bath played Leinster in a European quarter-final in 2015, they had a scrumhalf in the squad with 98 caps for Ireland.
The Bath coach asked Peter Stringer to address the team in the dressing room. This is what he said:
Something or someone motivates everyone in this room. Find that one thing that inspires you to perform and gets the best out of you.
Maximizing What You've Got
Richie McCaw and Jamie Heaslip are two backrow forwards who captained their countries.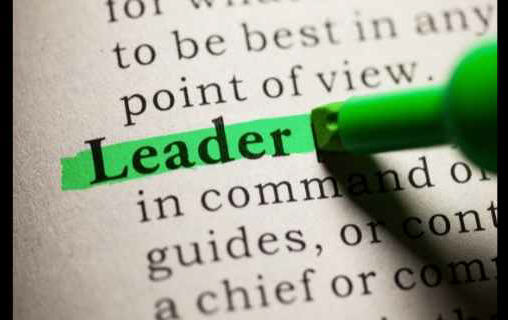 But did they consider themselves to be the most talented players of their generation? Not at all.
This is Jamie Heaslip:
I was strong, but I wasn't a muscleman.

I was fast, but I wasn't an Olympic sprinter.

I was tall but not as tall as other forwards.

Whatever natural talent I had, I built on it by outworking my competition and the opposition.
This is Richie McCaw:
When I left school I wasn't the best player at schoolboy level.

You have really got to want to be the best. I think some people have the talent and get so far, but then they get sick of it or don't work out a way to get to the next level.

No matter what you do, if you feel you have reached where you want to reach, you are either going to decline because you haven't got that drive or you look at something else to do.
Get In Position Early
Speaking of Richie McCaw, the All Black great had a simple motto that should inspire every forward.
Get in position early, run hard, demand the ball.
When people look for ways to describe McCaw, his leadership comes to mind. We have plenty more quotes on this them in our big list of rugby quotes about leadership.
Dynamite Comes In Small Packages
South African winger Cheslin Kolbe is one of the best players in the world. He's also one of the smallest players in international rugby.
He was questioned about his size during Rugby World Cup in 2019. He waved the doubters away.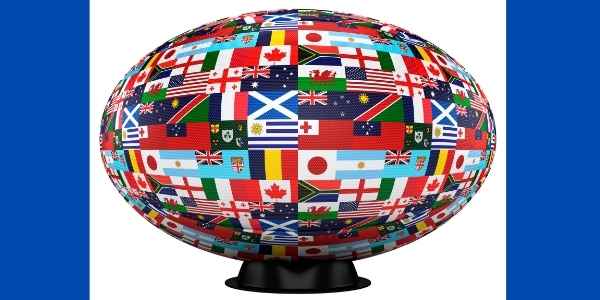 There is a saying that dynamite comes in small packages.

We all have something special we can contribute to our teams.
Kolbe ran in the final try for the Springboks in the World Cup final win against England.
If We Work Together As One
Speaking of the Springboks winning the World Cup, this is what captain Siya Kolisi said to his country.
The coach just came and told us the last game, 'We're not playing for ourselves anymore. We're playing for our people back home'.

That's what we wanted to do today and we really appreciate all the support.

People in the taverns, people in the shebeens, people in farms, homeless people, and people in rural areas – thank you so much, we appreciate the support.

We love you, South Africa, and we can achieve anything if we work together as one.
If you want more about people doing amazing things working together, check out our big list of rugby quotes on teams and teamwork.
Do Something Good
Although Darren Shand has had a long involvement in management of the All Blacks, he wasn't a rugby player. He was a talented hockey player who was capped for New Zealand at under-23 level
Shand liked to focus on player culture and qualities. He shared a rule with players that he called the 4-11 ratio.
Do something good and someone else tells four people.

Do something bad and they will tell eleven. It's very easy to do something small but good.

Do something wrong and the impact is massive.
We like this because it's more practical and easy to understand than "don't be bad".
Shand is referring to small things like giving autographs to kids.
I know Munster fans who still talk about how Jonny Wilkinson stayed for over an hour after a pre-season game in 2004 against Newcastle Falcons at Thomond Park.
The World Cup winning flyhalf signed every match program put in front of him.
Inspiration From The Captain
Back in 1995, Scotland were behind against France in the last minute of the match.
Their great fullback, Gavin Hastings, was captain and he pulled his team together to speak to them.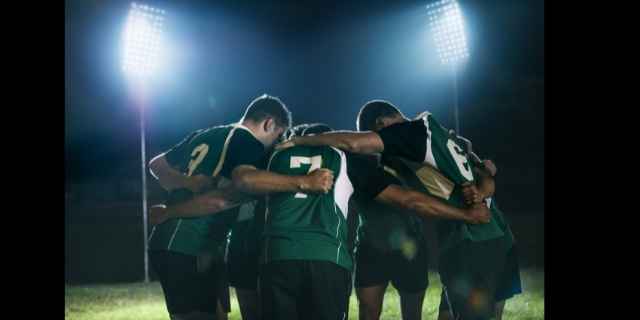 This is how he recounts his speech:
I pointed out that we had come so far and so close that if we didn't go back downfield and at least give ourselves a chance of winning it, we would have let ourselves down and let our supporters down.
This is exactly what Scotland did. And Hastings took the final pass to race over the line for the winning try.
Not every speech from a rugby captain is about inspiration. Sometimes they have to put the boot into their players. Check out our article on fascinating quotes by rugby captains.
Did you scare anyone?
There's nothing quite like a big angry lock bellowing exhortation in the dressing room.
None better than Ireland captain Paul O'Connell in 2007.
Listen to me now. I want them standing back thinking what the eff is going on here.

Not for the first five minutes. Every effing minute of the game.

Effing manic aggression.

Did you scare anyone? Did you put the fear of God into anyone?
You can find more angry forwards in our article on great rugby quotes from forwards.
Winning And Losing
There's a favorite phrase trotted out by coaches and players on the back of a loss. It goes like this: "you learn more from your losses than your victories."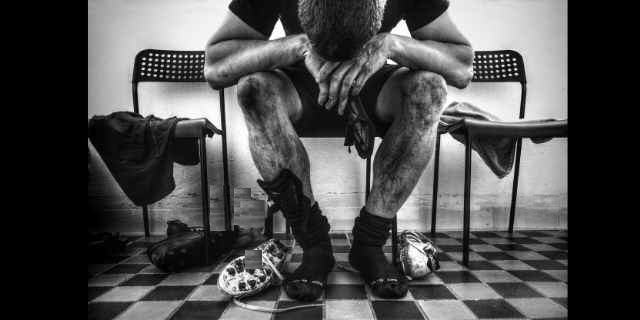 Steve Hansen coached the All Blacks to win the World Cup in 2015. He particularly dislikes this tired old phrase.
It's inevitable you're going to lose occasionally. But it's a cop-out to say we will learn out of it.

Well, why weren't you learning when you were winning?
He has a point (and makes us chuckle). You can get more gems like this in our article on great quotes from rugby coaches.
Lions Tours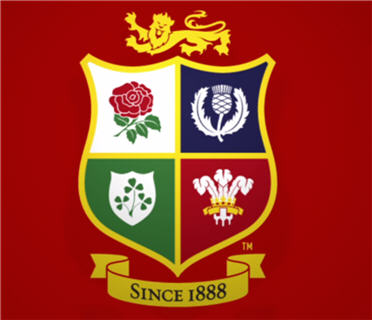 We have an article full of stirring speeches and quotes from Lions tours.
I won't repeat them here. "This is your Everest" is one of the most famous and we have the full transcript in the article.
But there are many more gems from 2007 and from other winning or losing tours.