Rugby Union is one of the more popular sports in England and has a higher fan base than Rugby League.
However, the playing numbers and TV audience in England are much lower than for football (soccer).
This article compares rugby's popularity with other sports in several different categories:
Number of professional rugby clubs
General participation (people who play at any level)
Match attendances at professional level
Television audiences
Popularity of rugby in schools
The combination of all these categories is a good measure of the popularity of rugby in England.
Number Of Professional Rugby Clubs In England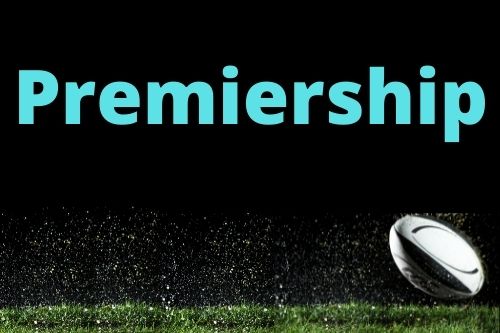 There are twenty-five professional and semi-professional rugby clubs in England.
Currently, fourteen fully professional clubs are in the top division, known as the Premiership.
Twelve semi-professional clubs are in the second division, known as the Championship.
The Championship has clubs that are largely semi-professional. Players may be pursuing academic studies or have other jobs to support themselves.
Unlike some other big rugby countries (e.g. New Zealand), English professional clubs are in private ownership. They are not owned by the RFU (the national union).
Comparison with soccer
There are 20 soccer clubs in the top division of English soccer (the Premier League). Some English cities support multiple professional soccer teams.
For example, the city of Liverpool has Liverpool FC and Everton FC as big rivals. A third club, Tranmere Rovers, is no longer in the top division but is still pays professional wages.
In contrast, no city or town outside London has more than one professional rugby club.
Where are the rugby clubs?
This map shows the distribution of Premiership clubs throughout England. As you can see, most are in the more affluent southern region.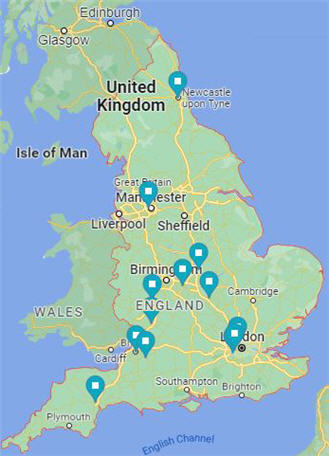 Sale Sharks are holding the fort close to the traditional soccer cities of Manchester and Liverpool. And Newcastle Falcons are waving the flag in the north.
It's fair to say that the map represents where rugby union is most popular in England.
It's also worth pointing out here that Northern England is the heartland of rugby league.
Number Of People Who Go To Rugby Matches In England
Now that we've looked at the professional club locations, let's take a look at attendances.
We can compare those attendances to rugby league and soccer.
| | | |
| --- | --- | --- |
| Sport | Tournament | Average Attendance (2018) |
| Soccer | Premier League | 38,812 |
| Rugby Union | Guinness Premiership | 14,507 |
| Rugby League | Super League | 8,778 |
I'd have liked to get the cricket attendances from the County Championship, but the only reports I could find were total attendances.
Rugby and soccer numbers are from Wiki. League numbers for the end of 2017 are from here.
How Many People Play Rugby In England?
Sport England, the sports governing body, conducts annual surveys on the number of people who play a sport at least twice a month.
I'm using the numbers here from 2019 because participation in 2020/2021 must have been impacted by global events.
Participation chart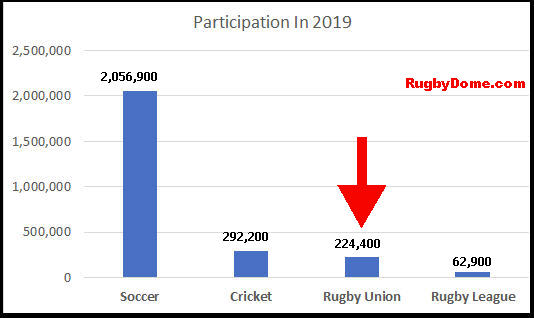 Raw numbers
| | |
| --- | --- |
| Sport | Participation |
| Soccer | 2,056,900 |
| Cricket | 292,200 |
| Rugby Union | 224,400 |
| Rugby League | 62,900 |
Perspective
To put these numbers into perspective, the population of England in mid-2019 was about 56.3 million people.
Rugby union has over three times the number of participants than rugby league.
Cricket is substantially higher than rugby.
Of course, soccer is massively more popular in participation in England. It's over a whopping 2 million participants.
Sources
These numbers come from Statista.com who compiled the data from Sports England.
Popularity As Shown By TV Viewership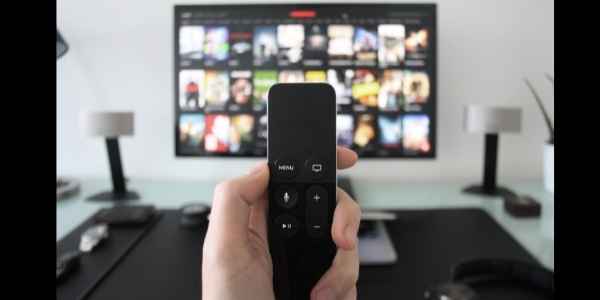 I've used older years for attendances so that the numbers weren't impacted by world events.
However, television viewership should be more insulated. So, these are current numbers.
Maximum popularity
The first question I'll address is just how popular rugby can get in England. The answer is very popular indeed.
On one day in 2019, at least 79% of the total TV viewing audience in England was watching a rugby match.
That match was the final of the 2019 Rugby World Cup between England and South Africa.
The figure was actually 79% of the British TV audience. I'm sure that more of the wider English public were interested than people in Scotland and Wales.
Let's compare that to soccer. England were also beaten in the final of the Euro 201 soccer championship.
That soccer match garnered 82% of the UK audience. Again, I'd expect the English-only percentage to be a little higher.
Clearly, there is massive interest from the general public when their national team is in a final.
How popular are English club matches?
Popularity can be difficult to gauge when a sport is only available through a subscription service.
In the 2021/22 season, Premiership matches were available through the paid BT Sport channel.
The highest viewership was achieved by Harlequins vs Exeter Chiefs at 300K viewers on a Saturday.
The highest Friday night viewership was Bristol Bears vs Sale Sharks at 252K.
How does that compare to rugby league club matches?
In February 2022, a rugby league match between Hull FC and St Helens garnered a tv audience of 515K.
How could that be twice the numbers for rugby union? Well, the league match was on Channel 4, a terrestrial channel available for free to everyone.
However, Super League is also on Sky Sports, a subscription channel. The average audience is 150K.
How does rugby viewership compare to soccer matches?
English soccer is split across two different subscription services, which can't help its viewing audiences.
However, the numbers still dwarf those of rugby.
Sky Sports drew a peak audience of 3.4 million for Manchester City vs Arsenal. The less fashionable draw of Aston Villa vs Sheffield United drew 2.7 million.
I'd prefer to report on average audiences here instead of peak. But Sky Sports isn't so forthcoming about the lower number!
How Popular Is Rugby In English Schools?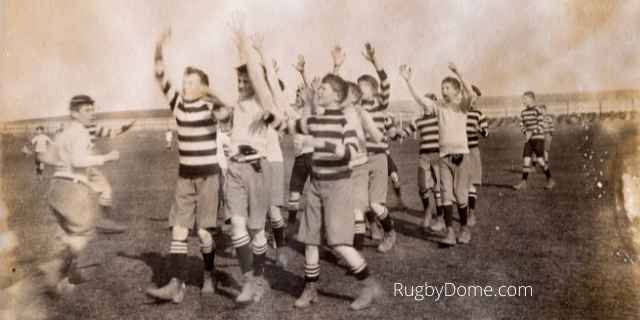 The RFU reports that there are around 2,000 rugby-playing schools in England.
Their report to the British Government in 2013 broke this down as about 1,500 state schools (non fee-paying).
To put that into context, there are 3,458 secondary schools and 2,366 "independent" schools in England. Independent schools tend to be the fee-paying schools.
How does that compare to soccer?
Rugby schools often play cricket in the spring months, so I won't look at the cricketing numbers.
But let's take a look at soccer. There are over 14,000 schools that are part of the official English School's Football Association.
It's not clear to me whether that includes primary schools.
However, there are undoubtedly considerably more schools that offer soccer than offer rugby.