If you're thinking of joining a local rugby club, you'll be wondering how much does it cost to play rugby.
You will need some clothing and equipment that should last several years. You will also have recurring costs such as club membership and insurance.
How Much Will It Cost?
An adult rugby player will have typical costs of $400 to $500 per year. This is based on lower-cost cleats, as branded rugby boots can be expensive.
Youth players will have significantly less costs.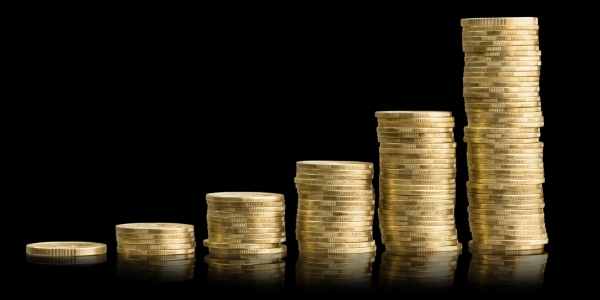 These calculations include club membership and national registration.
If you're just starting out, you'll probably be invited to a non-contact training session at your local club. As you'll likely have all the equipment you need, the cost to you is zero.
This article starts with what you need for your first session.
Once you've decided to register to play competitive rugby with a club, you will have some essential purchases. The rest of the article covers the costs in detail.
What Equipment Do You Need For Your First Rugby Training Session?
The next section runs through all the equipment you will need when you start playing rugby matches. By that point, you'll have had full-contact training. Hence the need for a mouth guard, rugby cleats, and other specialist kit.
But this section is about your first training session when you probably won't need all that kit.
You may have seen a poster or online notice for a welcome day at your local rugby club. Or you sent an email to a club, and they invited you to join a beginner training session on a Wednesday evening.
How much does it cost to start playing rugby?
You can probably start playing rugby for free, if you already have standard gym and outdoors wear. If the rugby club hasn't specified what to bring for your first training, these items are all you need:
Running shoes
Athletic shorts (without buttons or zippers)
Two t-shirts (one may get ripped)
Reusable water bottle
Towel
Optional: soccer cleats
Colder climates: athletic pants and sweatshirt
Extra details on shorts and sweatsuits
Shorts for rugby should not have buttons, zippers, or large pockets. This is to avoid injury to a tackling player. Your first training session is unlikely to have much contact, but you may play some touch rugby.
The first training sessions may involve a lot of standing and watching drills. There may be some waiting and form-filling.
So if this is an evening session and/or you live in a cold climate, you'll want something to throw on over your shorts and t-shirt.
What about cleats?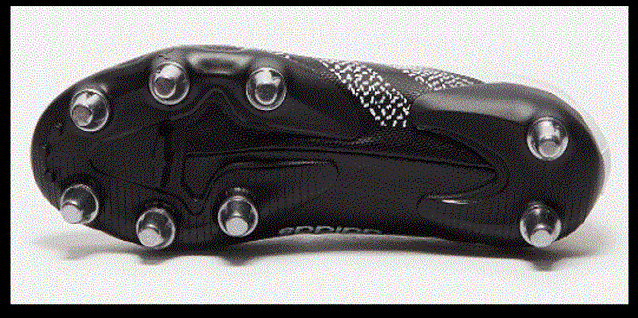 I marked soccer cleats as optional.
If you have a pair, then put them into your kit bag and wear your running shoes to the club or pitch. You can change into cleats when you're about to take to the field.
But if you don't have soccer cleats, then running shoes should be fine for the first sessions.
Note that your old baseball or football cleats may not be suitable for rugby. You could bring along a pair to show the coaches – they may advise you to cut off some of the cleats.
But eventually, you should invest in proper rugby cleats.
When you do, you'll want to look after them to get the longest life span for your costs. Check out our article on how to clean rugby cleats properly and safely.
By the way, the club may refer to cleats as "boots".
What about mouthguards?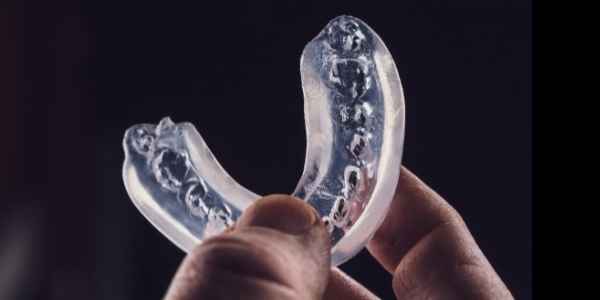 Read any email from the club carefully. Sometimes mouth guards (or gum shields) are required even when your first training sessions will avoid contact.
This is the only item that a beginner is unlikely to already have in their sports bag. But clubs usually have a few spares for people on their first day.
What Rugby Equipment Do You Need For Regular Training?
So, you loved the first training session and want to sign up to join the club and play rugby. What are you going to need?
Well, rugby doesn't require as much specialist gear as many other sports.
This is a list of rugby equipment for regular training:
Running shoes (for exercise sessions, stair runs, and street runs)
Rugby boots (hard leather shoes with cleats)
Rugby socks (padded heel and toes, the club may have branded "club socks")
Shorts (several for training, the club will specify "match shorts")
Shirts (several for training, the club will specify "match shirts")
Spandex underwear
Mouthguard (or gumshield)
Reusable water bottle
Rugby ball (training ball for home drills)
Optional Equipment
Here are some optional items that may depend on your position.
Scrum cap (may be mandatory for front row forwards)
Tape (the club will have lots of adhesive tape, but you may want your own supply)
Lifting blocks (if you are jumping in the lineout)
Shin pads (not widely popular, but some players prefer to wear them)
Fingerless gloves (not widely popular, but some players like them)
Rugby ball
Scrumcaps tend to be worn by forwards for the scrum. But backs may prefer to wear them for full contract training and matches. Cheslin Kolbe, the fantastic South African winger, plays in a scrum cap.
We have an article on tape, bandages, and lifting blocks. I mentioned that the club will have these items. But you may have your own preferences for adhesive tape and blocks.
Check out our article on shin guards for rugby players. If you want to wear them, be careful not to buy typical soccer pads which are illegal for rugby.
Our article on gloves in rugby will steer you towards which ones are legal.
You don't actually need to own a rugby ball. But if you haven't played at school, it's good to handle a ball around the house in your first season. You can purchase the cheaper rugby balls for home use – just keep them away from the dog!
Match shirts, shorts, socks, and spandex
Your club will likely have branded match shirts or jerseys. These may be handed out before a match and collected afterward. Or you may be expected to purchase one or two when you are selected for a competitive team.
The club may not have branded shorts but will have a color preference. You may need to have one black and one white pair of match shorts. These must be free of buttons, zippers, and large pockets.
Club socks are a tradition in rugby. They may be included in your membership fees.
And what about the spandex? At some point in your rugby playing life, your shorts will come down in a tackle. Do the tackler and everyone else a favor by wearing underwear that is unlikely to be pulled down too.
How Much Does Rugby Equipment Cost?
I'm going to give you the lower end of equipment costs. Of course, you can purchase great-looking branded rugby boots that will be far more expensive than what I list here. But if you're on a budget, these are the costs that you can expect.
This is the lower end of costs for adult rugby gear when you have committed to a season of training and matches:
| | | | |
| --- | --- | --- | --- |
| Rugby Gear | US $ | UK £ | EU € |
| Rugby Boots | 55 | 40 | 45 |
| Rugby Socks | 14 | 10 | 11 |
| Rugby Shorts | 20 | 15 | 17 |
| Rugby Shirt | 27 | 20 | 23 |
| Mouthguard | 11 | 8 | 9 |
| Spandex underwear | 15 | 11 | 12 |
| TOTAL COSTS | 142 | 104 | 117 |
Club Membership Costs
Club membership costs may also be referred to as your "dues". This will vary across regions (and even within regions), but we'll give you some typical costs.
But first, you may be wondering what you're paying for? This is some of what the club has to stump up for every season:
Maintenance of the clubhouse and practice fields
Training and match rugby balls
Scrum sled, tackle dummies, ruck shields, and cones
Match jerseys
Referee costs for home games
After-match social events for home games
National union membership
National registration of players
Having listed all that out, you'll probably agree that your membership dues are value for money.
How much does rugby club membership cost?
Rugby club membership for adult players typically ranges from $150 to $350 per season. Under-age rates will be significantly lower.
National Registration And Insurance Costs
Your national rugby union will likely have an annual membership scheme that provides insurance for playing activity.
For example, USA Rugby has a scheme called CIPP (Club and Individual Participation). You will need to register and pay an annual fee to play competitive rugby. Your club will point you to the forms (and they should check that everything is in order). The cost is about $80.
Every country that is a member of World Rugby will have a website with the current player fees.
How Much Will It Cost For My Child To Play Rugby?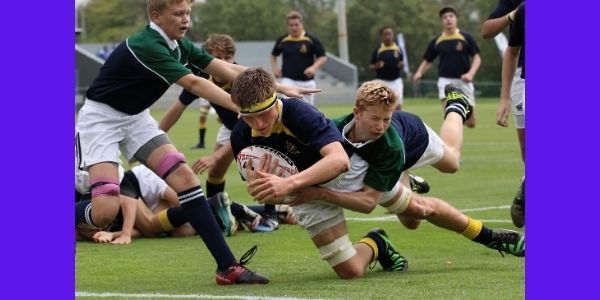 The typical costs already mentioned in this article are for adult players. Children will incur significantly fewer costs.
Rugby clubs are usually keen to attract local children into their underage teams. They will try to keep the costs down for parents.
Your child will probably not need any specialist gear beyond what they have for playing outside. Running shoes, socks, shorts, and t-shirts? They won't need much else.
The club will provide match jerseys, as they'll hope your child will stay with the club for years. You won't be having to purchase a larger shirt each season!
Does your child need a mouthguard and a scrum cap? Probably not.
Remember, the younger age groups start with no-contact rugby. This will usually be a form of touch rugby. Check out our list of articles on touch rugby to know more about this form of the sport.
Here's an example of pricing for underage players at a club in the USA. The non-contact streams are significantly less costly than when tackling is introduced.
Does your child wear glasses? Usually, soft contact lenses are the preferred choice but there are other options. Check out our article on glasses, contacts, and sports goggles in rugby.
Is Rugby Expensive To Play?
I will summarize the typical costs for an adult rugby player. Some are one-off purchases, such as rugby cleats. Other costs are recurring per season e.g. club membership.
Your equipment and kit costs as an adult player are around $140-150. You may have to purchase new boots and clothing every few years. So let's average it out as $60 per year for ten years.
Your annual club membership will be about $300 per season, and your insurance fees will be about $80. These are typical costs – yours may be higher or lower.
My calculations are that playing rugby has essential costs that average out at $400 to $500 per year.
But then you've got one of the most important aspects of belonging to a club – the social scene. Those beers don't drink (or pay for) themselves!