Here is our pick of the world's greatest loosehead props that we've seen play. We run through their most memorable achievements and why they've made our cut.
There are a few rules for inclusion. We ruled out players who are still playing at the highest level. And we only selected from players that played since 1970.
Players like Wilson Whineray of New Zealand and Ireland's Syd Millar are before our time.
So here's our list!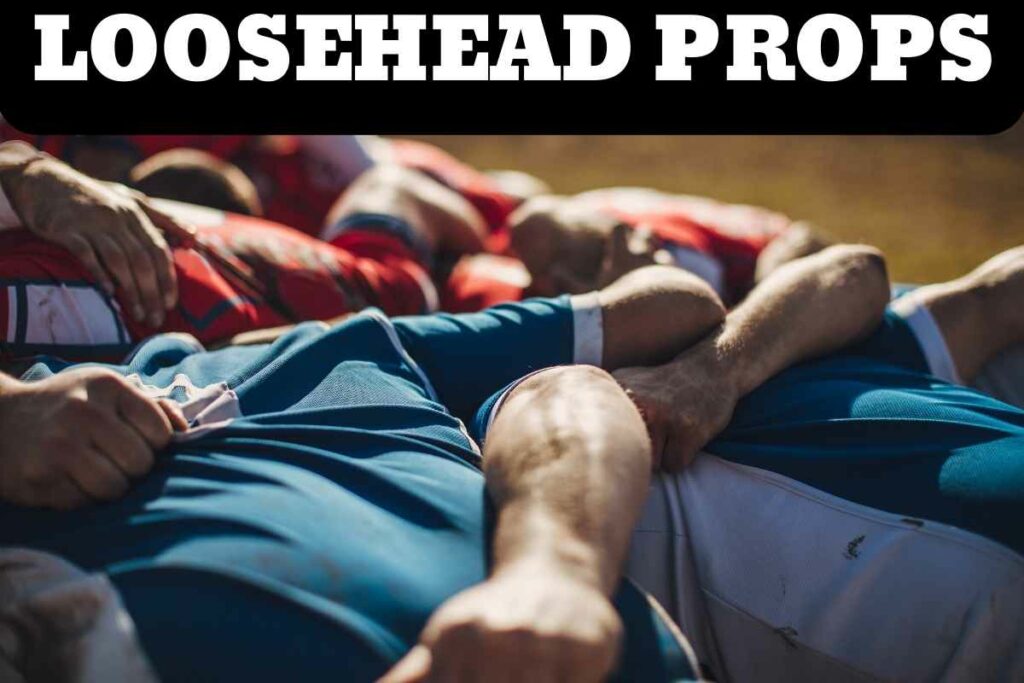 Number #5: Tom Smith (Scotland)
Tom Smith was capped by Scotland in 1997. With just three test matches under his belt, he was selected for the Lions tour to South Africa.
Jason Leonard and Graham Rowntree were the other loosehead props on the tour and they were expected to be the starting and bench choice. But the young Smith was so good that he started the three test matches.
At 5'10'', Smith was small for a prop. Although strong, he also wasn't particularly heavy. But he was a superb technical scrummager who could also pull off deft passes and link play.
Alongside the Irish hooker and tighthead (Keith Wood and Paul Wallace), the Lions' front row got the edge on their Springbok counterparts. With Smith and Wood also contributing to open play, the trio were a key part of the Lion's series win.
Smith also went on the next Lions tour to Australia in 2001. And between those tours, he had become an undroppable part of the Scottish national team.
Smith played in two world cups for Scotland and won the Five Nations in 1999. A legend in blue, he died young from illness.
Number #4: Gethin Jenkins (Wales)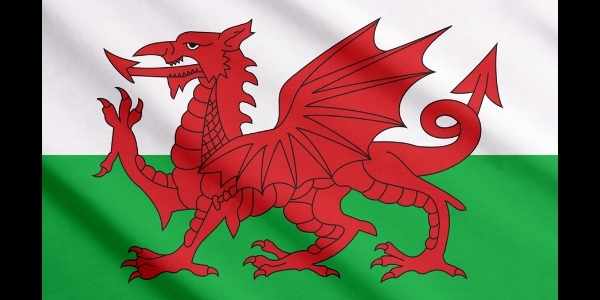 Gethin Jenkins picked up an extraordinary 129 caps over fourteen years with Wales.
The Welshman was one of the first of the modern dynamic loosehead props.
Before the likes of Jenkins, when props weren't scrummaging, they lumbered around the field to arrive late at about every fourth ruck.
Jenkins announced himself to the world in the Welsh Grand Slam of 2005. He memorably charged down Ronan O'Gara's kick and out-sprinted the fly half to touch the ball down for a try.
Ten years later, Jenkins got his 120th cap against Ireland. This pushed him past our other legend, Jason Leonard, as the most capped prop forward in international rugby.
British & Irish Lions
As a testament to how highly he was regarded by coaches, Jenkins was selected for three tours with the British & Irish Lions. Injury ruled him out of the 2013 tour.
Jenkins started all three tests of the ill-fated 2005 tour to New Zealand. He had a fine tour in 2009 in South Africa but also had to withdraw due to injury.
Video Highlights Of The Greats
If you'd like to see clips of every player in this round-up, check this video out:
Number #3: Tendai Mtawarira (South Africa)
Two South Africans in our top four tell you the value that the Springboks put on their front row.
You may be more familiar with Mtawarira from his childhood nickname of "Beast". His club (the Sharks) and national fans would let out a long chant of "Beeeast" as the prop went on one of his trademark charges through the opposition.
Tendai Mtawarira was a one-club man and played for the Sharks. His strength became even more legendary in a Sharks game. Beast was so strong that he could lift a player to receive a kick-off on his own.
He and his team-mate got their angles wrong on one occasion and the player toppled backward. Beast managed to hold and steady the player over his head with an iron grip on his shorts. Here's a grainy photo of the scene: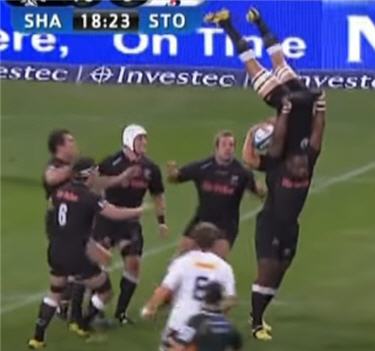 Matawrira's test career spanned from 2008 to 2019 with a whopping 117 caps.
It's rare that you can point to a loosehead prop being the key to winning a match.
But those of us who watched the first British & Irish Lions test in Durban in 2009 saw Beast demolish the excellent English tighthead, Phil Vickery.
He won penalty after penalty in the scrum to run up territory and the scoreboard for the Springboks. The unfortunate Vickery was hauled off to be replaced by a young Adam Jones.
Jones managed to even up the contest in the second test. That's one of the reasons why we've got Jones on our list of the greatest tightheads in rugby!
Ten years later, Mtawarira packed down to scrummage against England in the 2019 World Cup final.
Beast was still the master of his trade. He gained the upper hand over Dan Cole and played a key part in the Springboks lifting the trophy.
Number #2: Jason Leonard (England)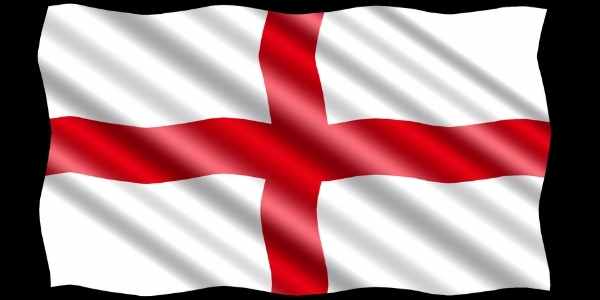 It used to be that you wouldn't see a prop forward getting their first test cap until they were in their mid-twenties.
It took more years learning the dark arts of the scrum against gnarly old club forwards who loved to eat up young upstarts.
Jason Leonard was capped for England in 1990 at the age of twenty-one. You have to go back twenty-seven years to find a younger prop in the white shirt.
He overcame an early neck injury to have a fourteen-year international career for England and the British & Irish Lions.
He also was a key player for Harlequins with a massive haul of 290 club appearances.
Achievements
Leonard was on the losing side in the World Cup final in 1999.
Four years later, he was on the England team that lifted the trophy.
Leonard was one of those rare props who could play on both sides of the scrum. On his second Lions tour, he packed down as the blindside prop.
Big personality
Leonard's teammates gave him the nickname of "Fun Bus". That should tell you something about him off the field!
Check out our quick review of his autobiography. Leonard's career spanned the period that crossed from amateur to professional.
Test rugby was a different sport back then!
When I first started playing for England, it was practically obligatory to drink as much as you could the night before a game, especially for a forward.
Number #1: Os Du Randt (South Africa)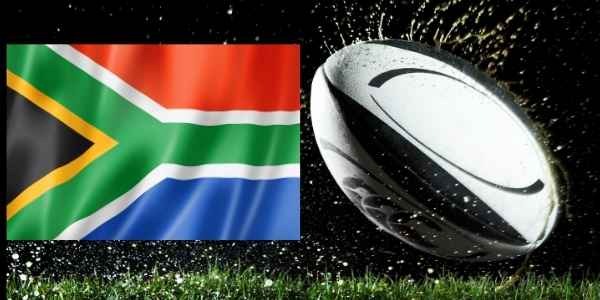 Os du Randt was only twenty-two when he was the starting loosehead for the Springboks as they lifted the World Cup in 1995.
Twelve years later, he played all eighty minutes as South Africa beat England in the 2007 World Cup final.
That Springbok team had more all-time greats than just the burly prop.
The twin mountains of Bakkies Botha and Viktor Matfield were the locks. Flanker Juan Smith makes our list of the greatest flankers in rugby. And of course, Brian Habana lit up the wing.
But let's get back to Jacobus "Os" du Randt.
Overcoming adversity
Os du Randt actually retired midway through his career when he had 39 test caps at the age of twenty-eight.
He had picked up a series of injuries that kept him out of the sport for several seasons. The prop announced his retirement and that could have been the end of a fine career.
But he agreed to turn out for the Cheetahs over two years later when the club's coach, Rassie Erasmus, lured him back to the field.
Jake White was coach of the Springboks and he brought du Randt back into the national team.
This wasn't to unanimous acclaim in South Africa. There were grumblings in the media that the prop was too old.
But Springbok fans continued to shout "Os, Os" through matches.
And du Randt had the last laugh in the 2007 World Cup. He had been sidelined by injury from the 2003 World Cup, but his career spanned two World Cup wins.
Check where we placed Os in our list of the greatest Springboks of the modern era.
More On Props
Are you wondering what the difference is between a loosehead and tighthead prop? What do they really do in the front row? And why are they so big?
Check out our article on the role of prop forwards in rugby union.