We spent hours debating who makes our list of the greatest Gloucester rugby players of all time.
This article runs through their most memorable achievements and why they made our cut.
So, how did we decide the player rankings? Read on.
Rules For Our Ratings
Players who make our list had significant achievements at both club and international level.
Some were first-choice in the test jersey for most of their playing careers. Others had briefer runs at the highest level while becoming legends at Gloucester.
We ruled out some fine players who had a few seasons at the club but spent most of their careers elsewhere. That put Mike Tindall out of the frame.
We also excluded players who are still playing. Jonny May may well displace one of these players when he hangs up his boots.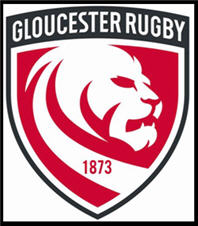 Number #7: James Simpson-Daniel
You have to break the rules to give some players their due. We've already said that players on this list should have significant achievements at international level.
We've made two exceptions. The first is for James Simpson-Daniel. Although he was a star for Gloucester, he only won ten caps for England.
Unfortunately, he was beset by injuries with a cruel timing that coincided with international tournaments.
So, he's here because of his outstanding career at Gloucester where he amassed 276 appearances. Only Mike Teague played more often from this list.
Something special
Simpson-Daniel announced himself to the world when he was nineteen. Playing for an England XV against New Zealand, the youngster dummied a pass and then arced around the great Jonah Lomu.
"This could be something special," says the commentator as James ran for the line. "And it is!", finished the commentator as the player touched the ball down.
That indeed was the start of something special for Gloucester fans. They called him Sinbad and were on their feet in anticipation when he got the ball.
Sinbad could turn defenders inside out. He had a ridiculously low centre of gravity and seemed horizontal at times as he swerved left and right.
When he played at wing, he was a finisher who racked up over one hundred tries at the club. But he also had the ball-handling skills and vision to be a very effective centre.
Number #6: Sid Smart
Sid Smart earned even fewer international caps than James Simpson-Daniel, with nine appearances in an England jersey.
But he must be given an exception for this list because his test career spanned from 1913 to 1920.
The book "Gloucester's Military Legacy" by Christine Jordan describes an army recruitment meeting in Shire Hall at the start of the First World War.
When Sid Smart emerged from the crowd to register for the local battalion, "a tremendous cheer went up".
Smart landed in France with the Gloucestershire Regiment in 1915. He rose to Sergeant but was wounded twice before being sent home.
Now you understand why we make an exception for his lower international caps.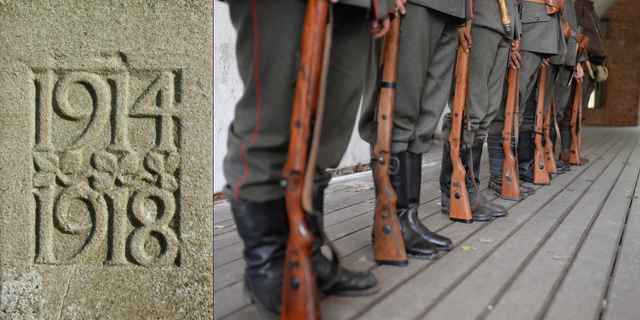 Humble origins
But let's go back to Smart's origins. In an era when the rugby ranks were drawn from upper-class families, Smart was the son of a labourer.
Born in 1888 in Gloucester, he went to work on the railways.
But he also played rugby, and he joined Gloucester Rugby in 1911.
Club achievements
Smart played at number eight and was noted for his speed as well as his hard work around the field.
He was ahead of his time in terms of training. He incorporated long walks in his personal regime and was known on the pitch for his stamina and energy in the last minutes of a match.
The talented player had to split his playing time between his club, his county, and his country. The club often went without him because he was playing for Gloucestershire County in the County Champioship.
In the season of 1912-13, Smart played for Gloucestershire in the latter stages of their run to a Championship title.
After he returned from the war, he helped his county win the Championship in 1920 by beating their great Yorkshire rivals. He would win two more titles.
As Sid's England career wound down, he could play more for his club. He was made captain of Gloucester in 1921 for a season. The following year was his last full season playing for the club.
Died with his boots on
Sid Smart lived into his early eighties. Right to the end, he was involved with Gloucester and Kingsholm Stadium.
On the day that he died, Sid was volunteering as a steward at a match in 1969 against Cambridge. He was in the grandstand when he collapsed and died, aged 81.
Number #5: Trevor Woodman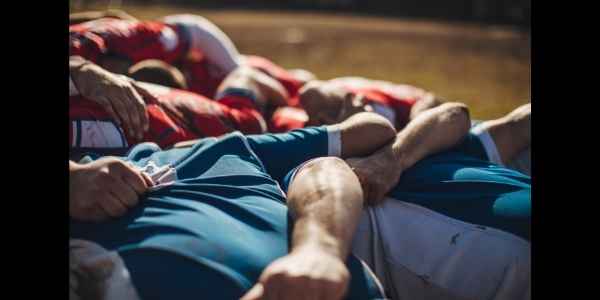 Trevor Woodman will always be known to the wider world of English rugby for one glorious season in 2003.
But before we get into that, let's look back at where he started. Woodman played underage rugby in Cornwall and was packing down with Phil Vickery on youth teams.
So, he didn't hesitate to join Vickery at Gloucester in 1996 and went on to play for eight seasons at the club.
Unfortunately, his playing career was blighted by injuries. Although he racked up appearances for Gloucester, neck and back problems kept him out of England internationals.
But let's jump forward to the year that was the high point of Woodman's career.
In 2003, Gloucester was in financial trouble. Their owner at the time, Tom Walkinshaw, was struggling with his other businesses that had previously funded the club.
But the players rallied and had a great run to reach the final of the Powergen Cup. This in part was due to Woodman's return from injury. The club won the final in April.
Two cups in one year
Woodman had been on the subs bench for England in the Six Nations earlier that year. But he put in some dominant performances in the warm-up matches before the start of the World Cup tournament.
Clive Woodward went with Woodman as his first choice in the World Cup final. He played right through extra-time of this seminal match.
However, the England front row got on the wrong side of the referee. Despite the forward pack getting on top around the field, the England scrum kept Australia in the game by coughing up penalties.
To this day, that England pack is still sore about the refereeing of the scrum in the final!
Unfortunately, it was Woodman who gave away the penalty in the 79th minute to allow the Wallabies to level the game.
England was lucky to have Jason Leonard come on as an able deputy for Phil Vickery in extra time. Leonard steadied the scrum and staunched the flow of penalties.
Final act
When Wilkinson dropped the famous goal, England still had to close out the match.
It was Woodman who caught Australia's final kick-off when the Wallabies were desperate to regain the ball.
The prop fed the ball to Mike Catt who duly kicked it out for England's win.
Number #4: Tom Voyce
We're going back to the nineteen twenties to celebrate a legend of Gloucester rugby.
Born in Gloucester in 1897, Tom Voyce stood out as a talented schoolboy player in the back line. He regularly switched between flyhalf and centre.
At the start of the First World War, Voyce enlisted with the Gloucestershire Regiment. But he was sent home when his superiors discovered that he was under the legal age.
The moment he turned eighteen, he enlisted again and went to France in 1916. An injury to his right eye left him with reduced vision for the rest of his life.
When he returned from the war, Voyce joined Gloucester RFC in 1919. In his first season at the club, he played winger, flyhalf, centre, and in the forwards.
He got his first England cap the following year in the Five Nations. In 1921, he was an ever-present fixture as England won the Grand Slam.
He continued over the years to excel for club and country. He was a prolific try-scorer at both levels.
Beating the old adversary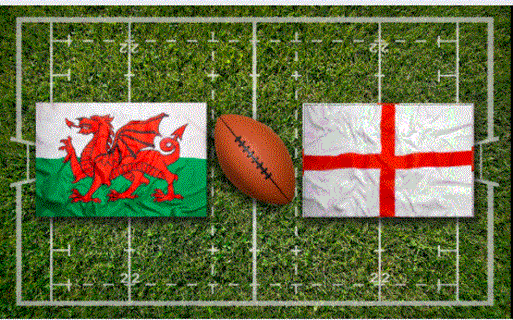 In that era, Wales had been dominant when playing England at home. Indeed, England hadn't won in Swansea in twenty-nine years.
Voyce was a key man in a famous victory in 1923. His captain was Wavell Wakefield, who is in our shortlist of the greatest England players in history.
On that day, both Wakefield and Voyce played flanker. This is what a history of Welsh Rugby had to say about the two men:
"…wherever Wakefield was, there was Tom Voyce, a grinning, hand-grenade of a flanker, sleeves rolled, arms flailing, arousing the wrath of the crowd by some less than gentlemanly activities."

Fields of Praise
Less than gentlemanly activities? I had a chuckle about that. It's fair to say that the Welsh review was possibly biased.
Nevertheless, the general description is one that any proper flanker would be proud of!
Voyce continued to play in any and every position on the British Lions tour to South Africa in 1924. Aside from his preferred position of flanker, he played at fullback, wing, and centre on the tour.
His try-scoring exploits continued as he scored eight in thirteen matches.
Tom was made captain of Gloucester RFC and led for three seasons. However, injury was starting to blight his playing time. He retired in 1927.
Number #3: Marco Bortolami
Marco Bortolami started playing rugby in Padua, Italy, where he grew up. His father had previously played for the local club.
When he was twenty and training as a mechanic, the young lock forward got his first cap for Italy. That was in 2001. His international career would span an astonishing fourteen years.
Two years after his first international cap, Bortolami was given the captaincy. He was the youngest captain in the history of the Azzuri.
Bortolami led his team out against the All Blacks in Hamilton, a daunting challenge for a young leader. But he scored a memorable intercept try from inside his own half.
The commentators rated it as a 48-metre gallop. See for yourself (the old footage is a little grainy):
At club level, Bortolami first moved to Narbonne in France for two seasons. He then arrived at Gloucester in 2006.
The tall lock was an outstanding lineout operator and a fierce competitor around the field. He was also a leader, and Gloucester quickly made him a captain of the club.
Of all the players on this list, Bortolami had the shortest stint at Gloucester. He played for four seasons before returning to Italian club rugby.
But we rate him so highly because of his international achievements during that time.
Italian legend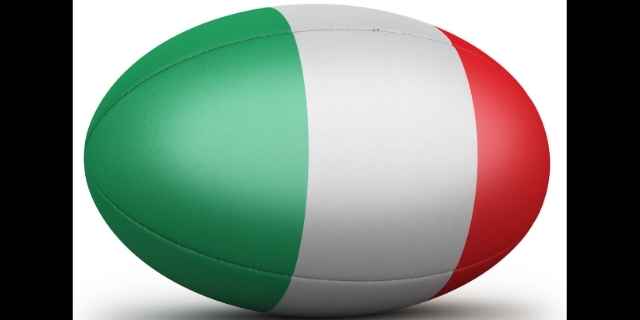 Italy has struggled to compete in the top flight of rugby. But Bortolami captained them in their best results in the Six Nations in 2007.
Often poor travellers, they fetched up in Murrayfield and notched up three tries against Scotland in the first six minutes of the match. Bortolami kept Italian heads steady, and they went on to a thumping 17-37 win.
That was the first time Italy had won away in the tournament.
Italy has won matches in the Six Nations since then. But they've never won two in the same tournament since then.
Back in 2007, they picked up their second win by downing Wales in Rome. The end result was that they finished fourth in the tournament, with Scotland and Wales below them in the table.
Bortolami was an outstanding player and captain, but Italy had another player who we rate as one of the all-time great number eights.
Sergio Parisse replaced Bortolami as the Italy captain the following year. But Bortolami continued to play for Italy for another seven seasons.
Number #2: Mike Teague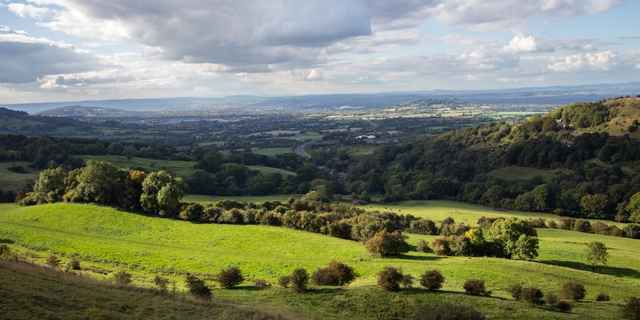 Mike Teague grew up on a farm near the City of Gloucester. He was eighteen when he joined Gloucester RFC in 1978.
He played in the back row, switching between flanker and number eight. During these amateur days, Teague worked as a builder.
He racked 291 appearances for Gloucester over a career spanning fifteen years.
He also picked up three red cards, which may give you an idea as to why he was nicknamed Iron Mike. He was an enforcer on the field!
But Teague was also highly skilled as well as being teak tough. He had a nose for the try line. He is still the record try-scorer for club forwards.
Playing for England
His England career got off to a sporadic start and he couldn't get a permanent place in the team.
That changed in 1991. He was now a key part of the England squad that won the Grand Slam that year.
Teague switched between blindside flanker and number eight in various combinations of the back row. He got over the try line against both Wales and Ireland.
Iron Mike continued his form as England made their way to the final of the 1991 World Cup. He started at Number Eight in the final, which England lost to Australia.
Lions exploits
Teague's first Lions tour was in 1989 to Australia. He was injured for the first test match, which the Lions duly lost.
But he was back at blindside for the second and third tests. Teague put in rampaging performances as the Lions roared back to win the series. The flanker was named as the best player on tour.
Teague was also selected for the 1993 tour to New Zealand. The Lions starting back row was an All-England affair, but Teague was edged out by a trio of Ben Clarke, Dean Richards, and Peter Winterbottom.
He came on as a sub in the second test to see out the Lion's sole win in an overall series loss.
Family affair
Mike's brother Gary also played for Gloucester although didn't reach the heights of England.
Gary runs Teague's Bar, a pub that is literally a stone's throw from Kingsholm Stadium. It's well worth a visit for travelling supporters looking for a real rugby pub in Gloucester.
Number #1:Phil Vickery
Like Iron Mike Teague, Phil Vickery also grew up on a farm. His grandfather purchased 350 acres in Cornwall and Phil's parents built up a dairy farm.
Although he played schoolboy rugby, Vickery left at sixteen to work as a cattle herdsman. He brought that natural farmer strength to the rugby pitch.
He joined Gloucester at nineteen where he continued to learn his trade as a tighthead prop.
Vickery was a big man when he grew into full adulthood. He weighed in at twenty stone and was 6'3''. Vickery could bulldoze over the line from close range. But he could also shift his bulk around the field causing havoc to the opposition.
Vickery was capped for England when he was twenty-two. That was the first of 73 caps in a career that spanned three world cups.
First World Cup
His first World Cup tournament was only a year after his first test cap. England had a poor tournament in 1999.
Vickery wasn't first choice, but he picked up time and experience during the pool stages.
Second World Cup
When 2003 came around, Vickery was one of the first names on the team sheet. Woodward played him in every match as England marched to the final.
The England front-row had been dominant throughout the tournament with the Gloucester duo of Woodman and Vickery having the edge on their opponents. Nobody expected that to change in the final against Australia.
I suspect that even the Wallabies were surprised when the referee kept penalizing England in the scrum. Both Vickery and Woodman coughed up penalties that kept Australia in the game.
Vickery was replaced at extra time by Jason Leonard who steadied the scrum. Vickery returned to the pitch to celebrate the famous win.
Third World Cup
Vickery's leadership qualities were recognized when he was made captain for the 2007 World Cup.
England wasn't highly fancied to go far that year, but Vickery led his team to the final.
Two Lions Tours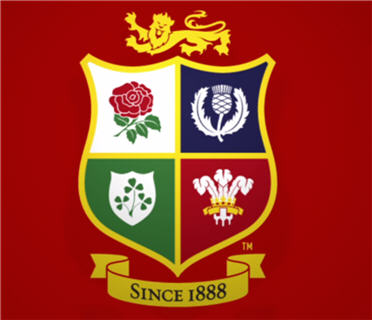 When the British & Irish Lions toured Australia in 2001, Vickery was the starting prop in every match.
The Lions won the first test but lost that series.
The Cornishman was injured in 2005 and missed the tour to New Zealand. (He dodged a bullet there!)
When the Lions fetched up in South Africa in 2009, Vickery started the first test.
Vickery had had a torrid time with scrummaging penalties in the 2003 World Cup final, but his team had won the match. Unfortunately, things didn't pan out the same way.
He was blown off the park by a combination of the referee and a young Tendai Mtawarira (aka The Beast). The coaches hauled him off four minutes into the second half but the damage was done.
That could have been an ignominious end to an outstanding career. But Vickery was made of sterner stuff.
When he was given the opportunity to play in the third test, he put in a strong performance that was key to a Lions win in a lost series.