I had some long conversations with Bristol Bears supporters about this list of the greatest Bristol rugby players of all time.
Deciding on a shortlist of great Bristolplayers was hard enough. Ranking them was even harder!
You may not agree with how we order the legends. But our write-ups should explain how I rate their achievements and contribution to the club.
Rules For Inclusion
Most players who make this list had significant achievements at both club and international level.
The few who weren't regular choices for their country were truly exceptional for the club.
We ruled out some outstanding Bristol players who had lengthier careers at other clubs. That's why Felipe Contepomi and Brian Lima aren't here.
Simon Shaw was the difficult one. But his England career coincided mostly with Wasps so that's why you don't see him in this list.
We also excluded players who haven't yet retired.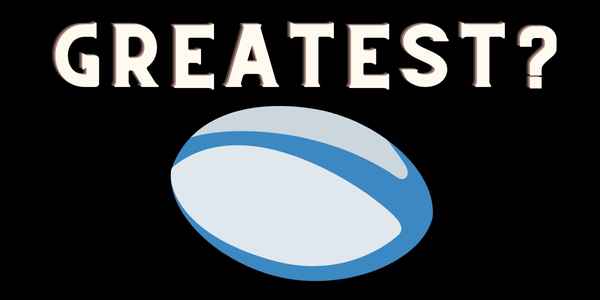 Number #6: Derek Neate
You have to break the rules to give some players their due. We've already said that players on this list should have significant achievements at international level.
We've made an exception for Derek Neate who had 393 appearances for the Bristol First XV from 1952 to 1972.
Neate captained the team for four seasons from 1961 to 1965. He played at lock or number eight.
I had to check with older Bristol supporters for their memories (Neate predates me!).
The common consensus was that Neate was an outstanding lineout jumper who trucked up hard into traffic and could get the ball away with a deft pass.
My contacts may be biased but they figured he should have got more than his seven England caps!
Derek Neate died in 2019 aged eighty-four. You can read the club tribute here.
Number #5: David Lemi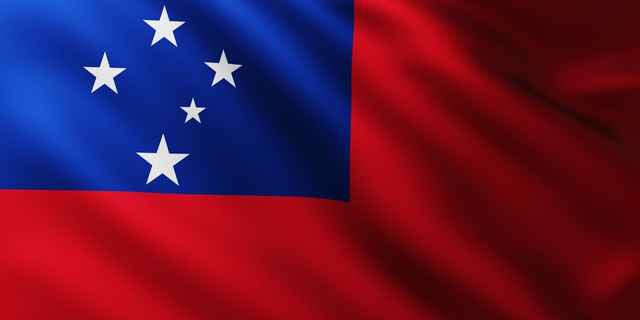 At first, we weren't sure if Lemi qualified for the list which must only include retired players.
Lemi departed Bristol for the French club Rouen and was most recently playing in the French D2 (second division).
We think he's hung up his boots, so we'll take the chance of listing him here as a Bristol legend.
The diminutive winger had two stints at Bristol. The first started in 1995.
Lemi was playing Sevens in a Kenyan tournament when Richard Hill, the Bristol coach, spotted his potential. Lemi signed a one-year contract. It was the first time he'd been outside of Samoa for an extended time.
Although Lemi's remarkable pace made him an outstanding 7s player, that didn't guarantee he could be successful in top-flight fifteens rugby.
But his low centre of gravity and wiry frame let him evade or bounce off tackles. As a neutral, I watched Bristol to see Lemi.
He was listed at 5'9'' and I think that was generous! His electric running made him the 2nd highest try scorer in the Premiership in 2005/06 and the highest the following season.
Lemi left Bristol when the club was relegated but returned in 2014 when they were still in the Championship. They missed out on moving up that season.
But Lemi was key to their promotion run in 2015/16. He was also captain that year.
He scored 70 tries in 139 appearances for Bristol. A one-in-two ratio is outstanding.
David Lemi was also a key player for his country. Aside from Sevens, he played for Samoa in the 2007 and 2011 Rugby World cup.
Number #4: Alan Morley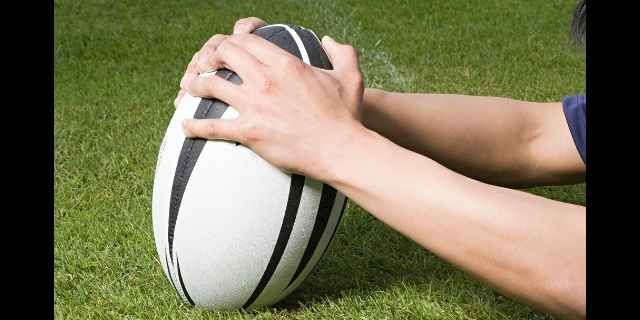 David Lemi's 70 tries and 1 match in 2 scoring ratio is impressive. But he can't match Alan Morley.
To be fair to Lemi, there can't be more than a handful of wingers in the world with Morley's stats.
Alan Morley played in 519 matches for Bristol between 1968 and 1986. He scored an astonishing 479 tries. That's a 93% success rate.
I just about remember Morley in the 1980s, so I asked some older Bristol supporters about him. They all mentioned the three tries he scored against Gloucester in Kingsholm Stadium. A rare feat indeed!
They also told me that he didn't have the lightning pace of David Lemi. But he was a great finisher. Many of his tries were off rucks and scrums close to the line.
I also heard a story that said a lot about his single-minded focus. This may be exaggerated, and I didn't see the incident myself. But I like it so much, I'm going to repeat it here.
Pass the ball!
Bristol had a set move they used with five-metre scrums. The scrumhalf would go up the blindside, fix the last defender and pass to Morley. He invariably beat the desperate cover defence.
There was one time when the scrummie decided to dummy and go for the line. That was a mistake. The nine was tackled and knocked on. Chance gone!
I've seen exasperated teammates in similar situations shake their heads or look to the heavens.
But Morley ran to where his scrumhalf was sprawled face-down on the ground. The incensed winger put his foot on his teammates' back, leaned over, and warned him loudly not to screw up again.
With a loud blow of the whistle, the referee awarded a penalty against Morley for infringing against his own player.
England and post-playing career
Despite his incredible try-scoring rate for his club, Morley only picked up seven caps.
He was selected for the Lions but was behind JJ Williams of Wales and Andy Irvine of Scotland.
Decades after Morley retired from playing, Bristol RFC was going through financial turmoil in the early 2000s. He was one of the local businessmen who formed a consortium to keep the club going from 2003 to 2012.
You can read more in our article on Bristol's current and past owners.
Number #3: Mark Regan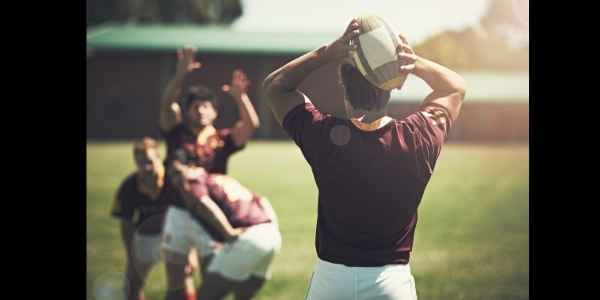 Like David Remi, Mark Regan had two separate stints at Bristol.
The England hooker was born in Bristol. He played for Bristol Under 11s, Bristol Colts, and Bristol United (the amateur affiliated club).
Regan was 19 when he was selected for Bristol's first team. That's young for a member of the front row.
His teammates later remarked that he was quiet but confident. If he took a going-over from an old dog, he kept at it without complaint.
Judging by his later progress, he was soaking up the dark arts he'd eventually use against opponents.
Regan played for Bristol from 1992 to 1997. In the latter part of this stint, he made his debut for England and toured with the British & Irish Lions.
His move to Bath in 1997 coincided with losing his England spot. Clive Woodward may have deemed his line-out throwing to be less effective than his rivals.
He eventually moved to Leeds in 2002 and seemed to be back in favour. Woodward selected him for the 2003 World Cup squad.
However, he couldn't get past Steve Thompson and Dorian West. Regan retired from international rugby in 2004.
Bristol and England resurgence
Mark Regan returned to Bristol in 2005.
The club had just been promoted. That's a precarious position in the Premiership. Recently promoted clubs are usually the most likely to go back down. Bristol's more recent history would attest to that.
With so much experience under his belt, Regan played a key role in keeping Bristol in the Premiership. The club has a very successful season in 2006/07 when they finished in third place.
Clive Woodward had stepped down as England manager, and Brian Ashton had taken the role. Regan phoned Ashton and told him he was keen to return to international rugby.
He was back in for the 2007 World Cup. That was a topsy-turvy campaign for England. They had a seemingly disastrous loss in the pools to South Africa.
Everybody, including myself, wrote them off.
Everybody except the gnarly old-timers like Regan. They turned things around and beat Australia in the quarterfinals. France was put to the sword in the semi-finals.
The Springboks were a bridge too far in the final, but it was quite the comeback!
Opponents and teammates on Mark Regan
The Guardian pulled together some interesting views and comments about Regan when he retired.
John Smit, the Springbok hooker and captain, had this to say about him after an England summer tour to South Africa.
He talked to me more in the last two games than my wife has in the last 10 years.

John Smit
Simon Shaw was a teammate of Regan's. You can read volumes into this comment:
It's not just the opposition's skin he gets under; it's within the squad as well, but he's a huge influence.

Simon Shaw
Number #2: Agustin Pichot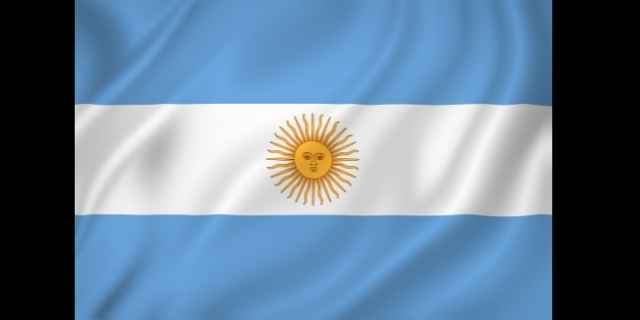 Agustin Pichot didn't get as many club caps for Bristol as the other players on this list. He racked up a mere 101 appearances in four seasons (that's still quite a lot!).
But he's the only player we also consider to be one of the world's best in his position. He makes our list of the greatest scrumhalves in the game.
Agustin was born in Buenos Aires and played club rugby in Argentina. After arriving in England for a two-year stint with Richmond, he signed for Bristol in 1999.
By then, he had three years of international experience with the Pumas. He joined Bristol straight after playing in the World Cup.
His first notable halfback partnership was with the South African Henry Honiball. Play got even more scintillating when he teamed up with the irrepressible Argentine Felipe Contepomi.
Pichot matched Contepomi in mercurial flair but he also marshaled Bristol's forwards around the park.
The scrumhalf was also an outstanding sniper and support runner. He grabbed an impressive haul of 22 tries in his four seasons at Bristol.
Number #1: John Pullin
We are going back in time again to celebrate John Pullin as a Bristol rugby legend. We've picked him as number one because of his influential playing career with both Bristol and England.
The hooker was born in 1941 and grew up on the family farm in Aust, Gloucestershire.
He played his early club rugby for Bristol United, which played at a lower level than the senior club. He made his debut for Bristol in 1961.
Throughout his playing career, Pullin worked on the family farm. We can point to that as the source of his natural farmer strength.
But Pullin was also dynamic around the field, and that was no accident. Locals often saw him running across the Severn Bridge as part of his personal training regime.
Pullin made 298 appearances for Bristol through the 1960s and 1970s. His last club match was in 1978.
One season stands out how the game was different back then. Bristol went on a fantastic run leading to the 1973 cup final in Twickenham.
Pullin had been a key throughout the campaign. But he was injured in the first minute of the final.
In that era, injury subs weren't allowed. Bristol had to play almost the full match with fourteen players and lost the match.
Captain of England
John Pullin was capped 42 times for England. He was captain thirteen times.
The standout years were 1972 and 1973 when England mixed great performances with disappointment.
Pullin led England to victory against South Africa in Johannesburg. He followed that up by beating New Zealand in Auckland. Then and now, that's a very difficult task.
He rounded the wins off by downing Australia at Twickenham.
Martin Johnson is the only England captain who has repeated this feat.
"We turned up!"
Despite these victories, England's performance was patchy. They went into the 1972 Five Nations with nobody, including the selectors, knowing the first-choice halfbacks.
But 1972 was also a difficult year due to the heightened unrest in Northern Ireland. Scotland and Wales declined to travel to Dublin to play in Lansdowne Road.
This was very frustrating for Irish rugby supporters who felt that the perceived dangers would be managed by the Dublin police.
The other point that was muttered bitterly was that another Celtic nation was unlikely to be targeted.
With a decision that hasn't been forgotten in Irish rugby circles, the RFU decided to travel.
When John Pullin led England out onto the field, the crowd uttered their appreciation. His biography described how it was for the players:
As they emerged, blinking into the winter sunlight, they were met with an ear-splitting roar that seemed to shake their studs in the turf.
England couldn't reverse a bad run of form, and Ireland got the win. Nobody remembers that much.
The story that is still repeated comes from the after-dinner speech. John Pullin stood up to address both teams. His immortal opening lines were:
"We may not be very good, but at least we turn up."
The laughs and claps from the Irish players were genuine appreciation.
I was a toddler back in Dublin in 1972. But I've heard this story held up many times as a true mark of courage and humility.
Lions and Barbarians
Pullin went on tour with the British & Irish Lions to South Africa in 1968. He played three tests against the Springboks.
The tour to New Zealand in 1971 was even more memorable. He played the four tests against the All Blacks. This was the first series win there for the Lions.
Pullin also played many times for the Barbarians. That includes the famous game in 1973 against the All Blacks.
This game is lauded for one of the greatest tries in the history of the game. If you've seen it, you probably remember that the Welsh stars combined to run the ball back from their twenty-two.
Pullin is the only Englishman amongst the seven players to handle the ball. He's the linkman after JPR Williams is clotheslined.
He runs with the ball and passes it to John Dawes. The rest, as they say, is history.