I spent hours debating with Bath fans about this list of the greatest Bath rugby players of all time.
Deciding on the ten greatest players at Bath RFC was hard enough. Ranking them in order was even tougher!
You may not agree with me, but I've given full explanations for how I rate these club legends.
Rules For Inclusion
Most players who make our list had significant achievements at both club and international level.
The few who weren't capped for their country were truly exceptional for the club.
Some were first-choice in international squads for most of their playing careers. Others had briefer runs at the highest level while becoming legends at Bath.
We ruled out some fine Bath players who are better known for their careers at other clubs. We also excluded players who haven't yet retired.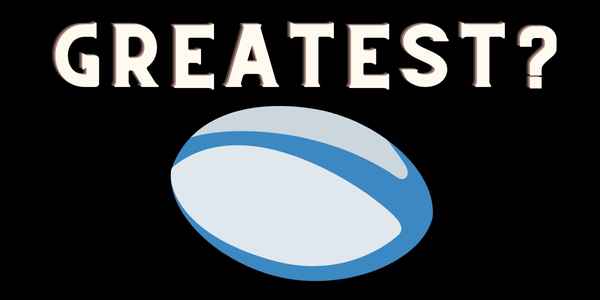 Number #10: Philip Hall
You have to break the rules to give some players their due. We've already said that players on this list should have significant achievements at international level.
We've made an exception for Philip Hall who never played for England.
But he's here because of his astonishing 580 appearances for Bath. His first match was in 1960 aged eighteen. He bowed out of the game in 1976.
Hall was a tough uncompromising flanker which makes his ubiquitous presence even more remarkable. I can't say I saw him play so I asked some Bath old-timers for their opinion.
The main observation was that he spent much of the game at the bottom of rucks making the opposition's life a misery.
The Welsh club teams like Neath were known in those days for having players as hard as nails. Hall was a match for them. He was a dairy farmer with that natural farmer strength.
Hall was also a leader. He captained Bath for two seasons.
Philip Hall died relatively young in 2020. You can read the club tribute here.
Number #9: Dan Lyle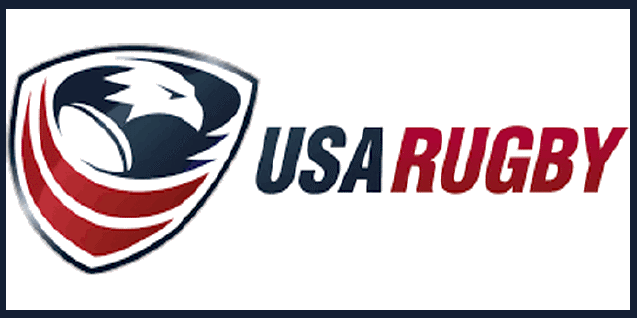 Dan Lyle is unique on this list in that he didn't play rugby at school. Born and raised in Kentucky, he played American football through school and university.
He graduated to play in the NFL. Lyle was an athletic tight end, but my American friends tell me that he was slightly too small for an NFL roster.
He started playing rugby with a club in Washington D.C. when he was 23. The U.S. national team selectors sat up and took notice of his dynamic play.
In 1996, just two years after picking up the game, the number eight was capped for the Eagles against Ireland in Dublin.
If we didn't know his Bath career, we might say – well, the Americans were struggling for more experienced players.
But Bath signed Lyle that same year. He played for the club for seven seasons. He was a key player in the successful run to the Heineken Cup in 1998.
Skills and innovation
Dan Lyle's vertical leap marked him out as an outstanding jumper in the lineout.
But he also brought the skill to competing for the ball at kick-off and restarts. Lyle made the restart an attacking weapon. This was quickly copied by other teams.
Lyle's handling and passing skills were better than most backrowers in the world during his era. This was often evident when he was at the back of a scrum. He could fire the ball backwards accurately with one hand while still crouched and bound.
Think of the snap in American football! This caught the opposition flankers unawares and allowed the scrumhalf to launch a fast attack.
You'll occasionally see other number eights pull this off. However, Lyle had another special skill that non-American players didn't even try.
Torpedo pass
He would throw a quarterback-style overhead pass across the field to an outside back.
When Bath played Saracens in 2020, Lyle fired a one-handed torpedo pass over his two centres. It went thirty yards out to the Bath winger, Adedayo Adebayo, who went over the try line.
I covered eleven types of rugby passes in a separate article. I didn't cover Lyle's torpedo pass because it's so rare in rugby now.
Number #8: John Hall
John Hall would probably be higher up our list if injuries hadn't curtailed his international career to just 21 caps for England.
Three years after his 1984 debut in an England shirt, he was a first-choice pick in the England back row. But his knee gave out just before the 1987 World Cup campaign.
He would be in and out of international squads for the rest of his career.
However, Bath got 277 appearances out of the tough and immensely talented flanker. Older Bath fans tell me that he's the best forward the club ever had.
Hall had the aggression of his older teammate and ex-paratrooper Roger Spurell. But he also had the nous and leadership qualities that made him captain toward the end of his playing career.
I should mention that he had a nose for the try line. Hall scored 87 tries for Bath in 277 matches. Many wingers would be jealous of that scoring rate.
Number #7: Danny Grewcock
Danny Grewcock was one of the toughest hard-nosed locks to have played the game.
He spent ten years at Bath with 154 appearances between 2001 and 2011.
With 69 England caps, he was unfortunate to be injured out of the 2003 World Cup campaign. He also played in every test on the 2001 Lions tour to Australia.
Bath fans tell me that he was even harder than Martin Johnson (although I don't know if they'd say that if Johnson was sitting nearby!).
In contrast, he was very softly spoken off the field. I'm not sure if that helped or hindered him in disciplinary hearings. My memory of Grewcock is that he was often missing from match-day squads due to suspensions.
He'd probably be higher on this list if he hadn't made himself unavailable due to a habit of kicking players in rucks.
Just to be fair, I didn't rely on memory and counted up his bans. Here you go…
England suspensions:
5 week ban in 1998
6 week ban in 2004
8 week ban in 2005
Bath suspensions:
2 week ban in 2003
1 week ban in 2006
7 week ban in 2007
2 week ban in 2009
7 week ban in 2010
That last ban in 2010 came from his third red card for his club.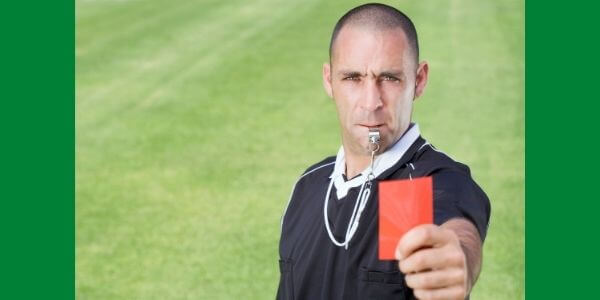 Number #6: Phil de Glanville
Phil de Glanville made 202 appearances for Bath over twelve years from 1989 to 2001.
He formed a lethal centre partnership with Jerry Guscott that won the league and the cup in 1996.
De Glanville would likely have won more than his 38 England caps if his playing career hadn't overlapped with Guscott and Will Carling.
I'm not alone in thinking he wasn't one of the greatest centres of his era. However, his leadership qualities make him an unquestionable pick for our top ten Bath legends.
De Glanville was Bath's captain for their outstanding 1995/96 season. And when Carling stepped down as England captain, de Glanville was given the role in 1996.
However, he lost the England captaincy the following year to Lawrence Dallaglio and his position as first-choice centre to Will Greenwood. But his value to Bath was undiminished.
The centre's boyish good looks earned him the nickname of "Hollywood" from his teammates. But that was alongside his fierce tackling and shrewd link play.
Number #5: David Sole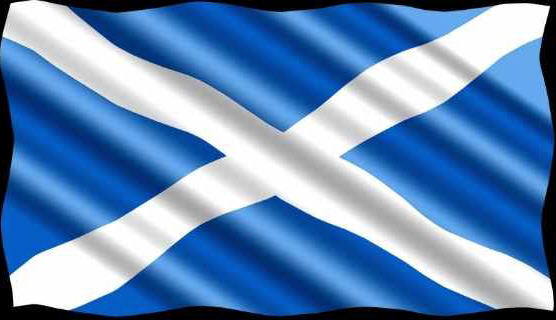 David Sole had a shorter playing career at Bath than the rest of our list. The prop's appearances spanned five seasons from 1983 to 1987.
He was capped for Scotland a year before he moved from Edinburgh to join Bath RFC.
When he was playing at Edinburgh University, his captain was Richard Hill. That's the Bath connection (Hill is a bit further up our list!).
Sole was a forerunner of the modern dynamic loosehead prop. At 5'11, he was smaller than some contemporaries. But he was so fast around the park that he occasionally played as an emergency wing for Bath.
Some props use their dynamism in open play to make up for deficiencies in the scrum. But Sole was a highly proficient scrummager. He was the first-choice loosehead prop on the 1989 Lions tour to Australia.
He was also a leader on the field. He captained Scotland for 25 of his 44 test caps. He is perhaps most famous for leading out the Scottish team in Murrayfield for the grand slam decider against England in 1990.
England were firm favourites for this match. Sole decided that the players should walk slowly onto the field instead of the usual jog. The goal was to strike a psychological blow.
It worked. Scotland won their third Grand Slam.
Number #4: Richard Hill
The Bath Richard Hill should not be confused with the great English flanker of the same name.
This Richard Hill played scrumhalf for Bath and England.
His 248 appearances for Bath spanned from 1983 to 1994. He was known for his commitment to training during the amateur days.
Hill had a job at Lloyd's Bank, but he spent all his spare time at the Rec mixing sprinting drills with practising his pass.
The athletic drills gave him remarkable endurance on the field. This led to his nickname Duracell (after the advert for the non-stop Duracell Bunny).
The passing drills gave him one of the fastest passes in English rugby.
Paired with the attacking play of flyhalf Stuart Barnes, Bath became dominant in the 1980s and 1990s with a style of rugby that was a joy to watch.
As a neutral, I would go out of my way to watch Bath during that era. The club surely drew people into rugby, and Richard Hill was a key part of it. That's why I have him so high on this list.
But there's a reason why he could be a little lower compared to others on this list. That's due to his international credentials (or lack thereof).
Battle Of Cardiff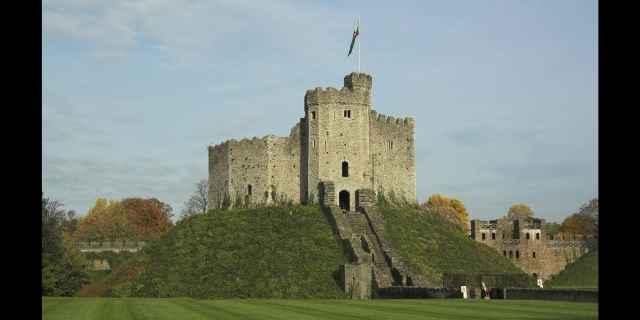 Hill was capped 29 times for England, which is fewer than a dominant scrumhalf should have.
At one point it seemed that he would be locked into the England nine shirt. After all, he was made captain in 1987.
But he blotted his copybook with a pre-match team talk in Cardiff as England were taking on Wales. It had been 24 years since England had beaten Wales on their home turf.
Captain Hill decided an extra piece of motivation was needed.
But the scrumhalf went completely over the top. He delivered a tirade against Wales and the Welsh that went beyond sporting rivalry.
Unfortunately for him, one of the RFU blazers (Don Rutherford) was listening. He wasn't impressed. But it probably wouldn't have been a problem if England had won the match.
Instead, the forwards went out and committed foul after foul. Their indiscipline gave away 13 penalties in the first half. Hill argued each one with the referee.
Policeman Wade Dooley threw a right hook that broke the cheekbone of the Wales number eight. The match descended into late hits and elongated brawls.
The Guardian wryly observed that "something vaguely resembling a game of rugby broke out from time to time". Wales kept just enough focus on gameplay to win the match.
The RFU was so annoyed that they issued a statement condemning their own players! I don't know if any other union has done that in the history of the sport.
Remember I mentioned that an RFU blazer had heard Hill's incendiary speech?
Hill wasn't just stripped of the captaincy. He lost his place in the squad for three years.
Number #3: Francois Louw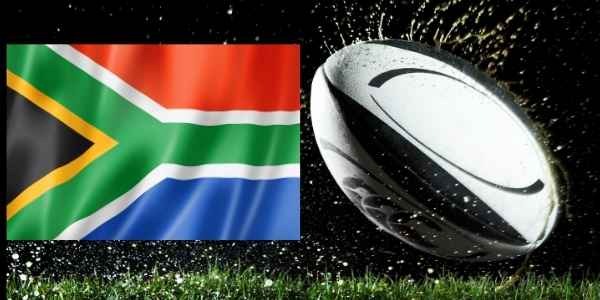 Francois Louw wouldn't make our list a couple of years ago. But that's because our rules exclude current players.
When he hung up his boots, he retired as one of the best flankers of his era.
Louw played for the Stormers in Super Rugby before leaving South Africa to join Bath in 2011. His career spanned 141 appearances until he retired in 2020.
His initial contract was three years. There's no doubt that plenty of French clubs would have grabbed the chance to sign Louw over the years, but he was happy at Bath.
Perhaps he didn't see the kind of success that he would have wanted in his club career. But Louw made up for that on the international scene.
He played 76 test matches with the Springboks. During the 2015 World Cup, Louw was second only to David Pocock for the number of turnovers. That is a testament to his outstanding technique as a poacher.
He was a key part in the Springbok's victorious 2019 World Cup tournament. Aside from winning rucks, Louw was a hard runner in heavy traffic.
But he wasn't just a bruiser. His deft hands made him a great link man in open play.
Louw actually had a tough road to final success. He was knocked out in the quarter-final of the 2011 World Cup. It happened again in the semi-final of the 2015 World Cup.
Each time was a severe blow to the Springbok chances and they fell short.
Thankfully for the flanker, he lasted the full tournament in 2019. When he was handed the World Cup winner's medal, that was his final international match.
Number #2: Frank Soane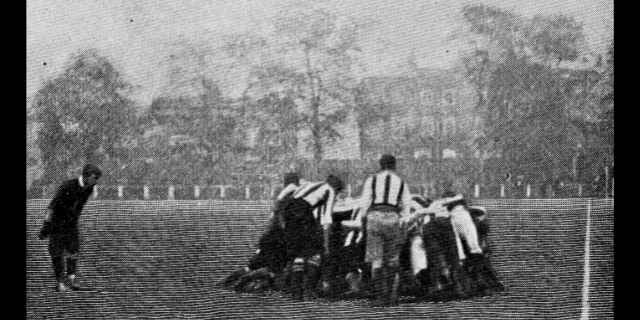 We are going way back in time to celebrate Frank Soane as a Bath rugby legend.
Frank Soane was born in 1866 in Bath. When he was fifteen, he was playing for Oldfield Park RFC. One weekend, he went to Lambridge to watch Bath RFC play a match.
The city team was a man short, so the young Frank put up his hand and offered to fill in. He played in his shirt and trousers. The club was so impressed that they invited him to join permanently.
I love those stories from a long-gone era. It alone would make him a club legend. But it's not why I rate him so highly.
Soane played as a flanker, or a "wing forward" as the position was called back then. He earned the nickname of Buster for his fierce tackling.
His leadership saw him captain Bath for eight seasons from 1890 to 1898. That's one record that I doubt will ever be repeated. This, combined with his 300 appearances for the club, make him a legend.
Soane also has international credentials. Back in the day, England only played a few internationals in any year. Soane was capped four times by his country.
There's one more reason to put Soane so high in the Bath pantheon of legends. He was halfway through his tenure of captaincy when he led the negotiations to secure a permanent home ground for the club.
Bath RFC had bounced around different pitches in the city and region which was hurting the growth of the club.
Frank Soane chaired the meetings with the owners of the land that would become the Recreation Grounds. The Rec is synonymous with Bath RFC, and Soane brought this about.
Number #1: Jeremy Guscott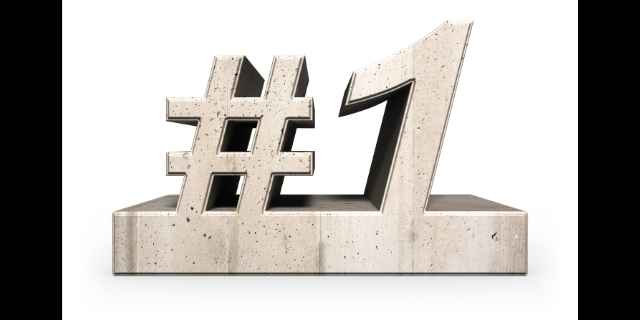 We have Bath RFC's youth system to thank for over a decade of watching the sublime skills of Jeremy Guscott.
The young Guscott played flyhalf as for Bath's youth teams before Jack Rowell shifted him to outside centre.
Guscott played his first senior match for Bath aged nineteen. His club career spanned from 1984 to 2000.
Phil de Glanville was his inside centre during Bath's best years in the 1980s and 90s. They took advantage of the swift pass of Richard Hill that let the ball move to the outside backs.
Guscott's greatest season at club level was the run to the 1998 Heineken Cup.
There may be other players on this list that contributed more to club trophies. But only Francois Louw is as immediately recognizable to the rest of the rugby world as the Prince of Centres. Let's look at why.
International achievements
Guscott got his first cap for England in1989. Later that year, Ian McGeechan brought him into the Lions tour to Australia as an injury replacement for Will Carling.
Guscott was thrown into the second test as an international rookie. He looked like he knew he was the best player on the pitch. We, the spectators, would learn that Guscott always wore that look.
The Lions were protecting a tight lead with minutes to go. Guscott got the ball, toed a soft grubber, and ghosted through the defensive line to gather the pill and dive over. Game won.
He had an even bigger influence on the tour to South Africa in 1999. Once again, the second test made his name. The teams were level with four minutes left on the clock.
Remember I mentioned that Guscott played flyhalf as a youth? When the Lions pack set up a ruck in the Springbok twenty-two, the centre dropped into the pocket.
Looking like he knew he was the best player on the park, Guscott received the ball and slotted it through the posts.
I've mentioned grubbers and drop goals, which is hardly representative of Guscott's skills.
He was an outstanding attacker in open play. He beat defenders by ghosting and gliding around them and distributed accurate passes off either hand.
Guscott was also a lethal finisher, with 35 tries from 65 England caps.