Who were the greatest former players to play for Harlequins rugby club? This article gives you our picks. We also describe their highlights, their ups and downs, and their nicknames!
We've left out some great players because they didn't meet our rules. We've only picked ex Harlequins players with at least one hundred caps for the club.
Our Picks For Greatest Former Harlequins Players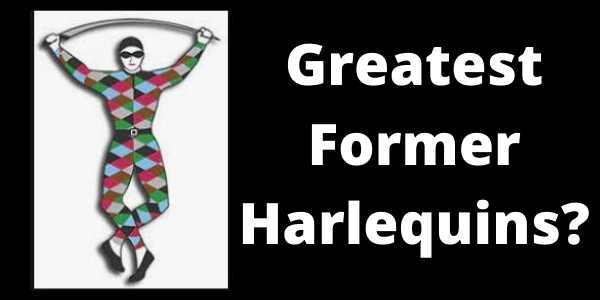 Here is a summary of our picks for greatest ex Quins. The rest of this article has a section for each player.
| | | | | | |
| --- | --- | --- | --- | --- | --- |
| Harlequin | Born | Joins | Leaves | Quins Caps | England Caps |
| Mike Brown | 1985 | 2005 | 2021 | 351 | 72 |
| Chris Robshaw | 1986 | 2005 | 2020 | 300 | 66 |
| Kyle Sinckler | 1993 | 2011 | 2020 | 137 | ongoing |
| Nick Evans | 1980 | 2008 | 2017 | 208 | |
| Nick Easter | 1978 | 2004 | 2016 | 281 | 54 |
| Ugo Monye | 1983 | 2002 | 2015 | 241 | 14 |
| Jason Leonard | 1968 | 1990 | 2004 | 290 | 114 |
| Will Carling | 1965 | 1987 | 2000 | | 72 |
| Brian Moore | 1962 | 1990 | 1996 | | 65 |
| Paul Ackford | 1958 | 1983 | 1991 | | 25 |
You'll see that I haven't put in the number of caps for the players from the amateur days. Harlequins haven't published those numbers.
I think I'm safe in assuming that Carling, Moore, and Ackford meet our rules for at least 100 caps!
Let's take a closer look, in descending order of when they left the club.
Mike Brown, Fullback
I'm not going to say much about the fullback in this article. That's not because he isn't one of the great Harlequins players.
It's because we have a separate in-depth article on Mike Brown for Harlequins and for England. Check it out, and come back for more!
Chris Robshaw, Backrow
Chris Robshaw grew up supporting Harlequins and joined their academy in 2005. He played his first match for the senior team in 2006 when he was twenty.
Those were tough years for Harlequins. They'd been relegated from the top division for a year. When they came back to the Premiership for the 2006/07 season, they finished mid-table for four of the next five years.
Robshaw is one of the strong silent types who lead on the field through his strong forward play. He was made captain of Harlequins, and only relinquished the role to focus on being captain for England from 2012-2015.
Robshaw wasn't selected for the 2011 World Cup. However, his play and leadership during Harlequins run to their first Premiership title in 2011/12 was recognized by his recall to the national side.
He departed Harlequins in 2020 and wasn't part of their second English title.
It may surprise you that we named Robshaw in our list of the greatest English flankers in history. Check out the article for our reasoning.
World Cup woes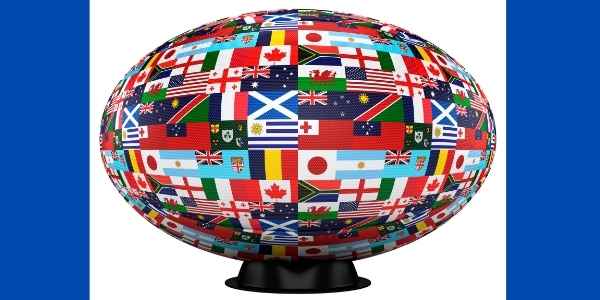 Robshaw had an eye-opening Six Nations in 2015 when he made a stunning 26 titles against Wales in their opening win.
They were pipped to the Championship by Ireland, but England were rightly confident going into the World Cup.
Unfortunately, they had a disastrous World Cup campaign on home ground and didn't get past the pool stages. As Robshaw was captain, he took a lot of stick from the media. Perhaps their ire should have been shared around the senior players.
Robshaw was injured when the 2019 World Cup came around and didn't get the chance to right some wrongs.
This is what he had to say in retrospect:
It's still the one that hurts… But it's a scar I will always wear. It's a scar that will always be a part of me.

Sky Sports
Kyle Sinckler, Prop
Kyle Sinckler is affectionately known to teammates as "Kitchen". As in – throw the kitchen sink at the opposition!
He came through the Harlequins academy and made an early senior debut in 2011.
Props are allowed to mature more slowly than other positions. So, Sinckler was loaned out to clubs in lower divisions in his first few years. This also allows them to experience the dark arts from wily old dogs at the end of their careers!
Progress at Harlequins
The Welsh prop Adam Jones was a mentor to Sinckler in his early years. When a young Sinckler heard that the Welsh international was coming to the club, he thought it would hinder his advancement.
But Sinckler credits the Welshman for his success.
[he] has been a massive help to me. He has probably changed my life, to be honest. He took me under his wing from the day he arrived at Harlequins and has shown me what it takes to get to the top.

The Guardian, 2017
Sinckler was too inexperienced to play a role in Harlequins first Premiership title in 2012. And he departed in 2020 before they picked up their second title in 2021.
However, he was an integral part of the team in the intervening years. His dynamic play for Quins had him selected for the Lions tour to New Zealand in 2017.
Angry young man?
His reputation as an "angry young man" simply increased on the tour. That title was conferred on him by Graham Rowntree, the Lions forwards coach. He got into an altercation with some All Blacks at the end of the middle test of the tour.
He also had some off-field disciplinary issues involving a night out in Auckland.
He left for Bristol Bears in 2020 on a reportedly large contract.
Nick Evans, Flyhalf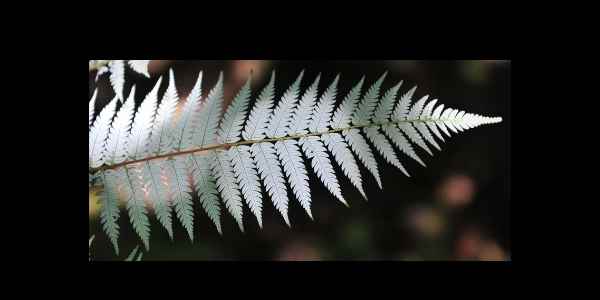 New Zealander Nick Evans was capped for the All Blacks in 2004 against England and played in the 2007 World Cup.
That World Cup was considered a failure by New Zealand, who were dumped out in the quarter-finals by old nemesis France.
In the backlash, Evans wasn't selected in the 2008 Tri-Nations championship (the annual tournament between New Zealand, Australia, and South Africa).
Evans signed for Harlequins that year and won 208 caps with the club until he retired in 2017.
Evans was reputedly on a big wage. But few teams win titles without a top-class fly half, and the Kiwi steered Quins to their first Premiership title in 2012.
Nickname
His nickname was "Snapper". That might make you think of some other flyhalves who bark angrily through a match (yes, I'm thinking of Jonny Sexton).
He is a keen fisherman!
Injury in 2009
Evans picked up several leg injuries through the 2009/10 season.
This meant that he was a catalyst for the events that led to a massive club fine and a ban on their coach. But it's accepted that the injured out-half had no part in the skullduggery of the day.
If you want to know more, check out our article on the events and aftermath of Harlequin's Bloodgate.
Nick Easter, Number Eight
Nick Easter signed for Harlequins in 2004 and played 281 times for the club.
The burly forward got his first award as Harlequins player of the year for the 2004/05 season. He picked up his fourth and last award in the season of 2014/15.
He was renowned for making a big number of massive tackles throughout a game.
Easter was capped for England in 2007 and remained a stalwart of the team for some years. He captained his country to the Six Nations championship in 2011.
World cup fallout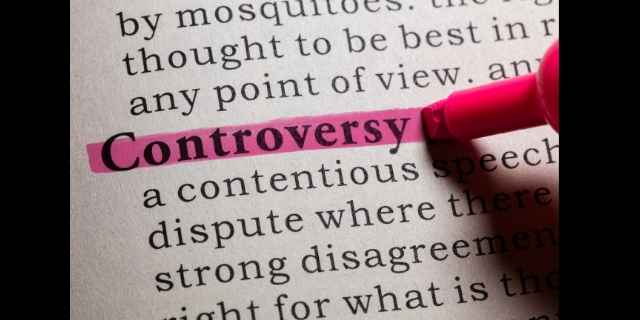 Easter was part of the fallout after England's poor World Cup showing in 2011. An unknown teammate told the post-tournament review that a player made a poor comment in the dressing room after they lost their quarter-final.
The report was leaked although neither player was named. This is the comment:
"There's £35,000 just gone down the toilet"
Easter fronted up that he had made the comment, but he was angered that he'd been taken out of context. He said that he was being facetious and it was gallows humour. I believe him, and it's a natural reaction.
I find it very disappointing that a player should make a point of bringing this up in the review, and equally disappointing that it was leaked.

The Guardian, 2011
He didn't play for England again until 2015 when the new coaching setup brought him to the World Cup of that year.
Nickname
Easter's nickname was "Minty". No, this wasn't because his teammates thought he was earning big money!
Ugo Monye conferred the name upon Easter because he figured that Easter talked like a character of that name in Eastenders (a tv soap).
Ugo Monye, Winger
Ugo Monye joined Harlequins in 2002 and spent his entire career with the club until he retired in 2015.
He made 214 appearances for Quins and was a fan favorite at the Stoop.
When Harlequins dropped down a division in 2005, Monye tore it up with sixteen tries. This was a big part of the club bouncing back up to the Premiership for the following season.
That year, he scored an astonishing five tries against Exeter.
Monye picked up fifteen caps for England. Quins fans would consider that far too few in number. But there were doubts over the exciting winger's defense.
He went out to South Africa on the Lions tour of 2009 and played in two of the tests.
Jason Leonard, Prop
Jason Leonard joined Harlequins in 1990 and retired in 2004 with an astonishing 290 club caps.
He was also capped 114 times for England and is considered one of the country's greatest props. He won four grand slams and was part of the squad that won the 2003 World Cup.
Leonard is one of the few props who can play international rugby on both sides of the front row. He was usually at loosehead but shifted over to tighthead to accommodate Graham Rowntree.
Nickname
Leonard has one of the best nicknames in rugby. He was given the name of "Fun Bus" by teammate Martin Bayfield (one of the tallest locks I've ever seen).
When Leonard was called up to tour South Africa with England, he was coming back from injury. He'd piled on the weight during his recovery, and dragged on a very tight-fitting training shirt.
The shirt was bright red, and Bayfield fell about laughing at the sight. As Leonard was from London, Bayfield decided that he looked like the iconic big red buses in the city.
Thus was born the "Fun Bus" moniker!
Will Carling, Centre
Will Carling joined Harlequins in 1987 and stayed with the club for his entire playing career.
Carling was a major part of the club's cup success in the early nineties. They won the Pilkington Cup in 1991 and were pipped in the finals in the two following years.
He retired from Quins in 1998 after a season plagued by injuries.
Carling is best known for being captain of England during a period that took them out of international mediocrity. He was picked as captain when he was only twenty-two.
Under his captaincy, England won three Grand Slams between 1991 and 1995. They also reached the final of the 1991 World Cup but were beaten by Australia.
Carling was leading England during the contentious times of the sport moving towards professionalism. In frustration, he branded the RFU committee members as "57 old farts".
The RFU sacked him as captain. His Quins teammate Brian Moore recounts how the Union asked each senior player to take over the captaincy, including himself. To a man, they refused.
This led to an embarrassing climbdown by the RFU who had to reinstate Carling to the position.
Nickname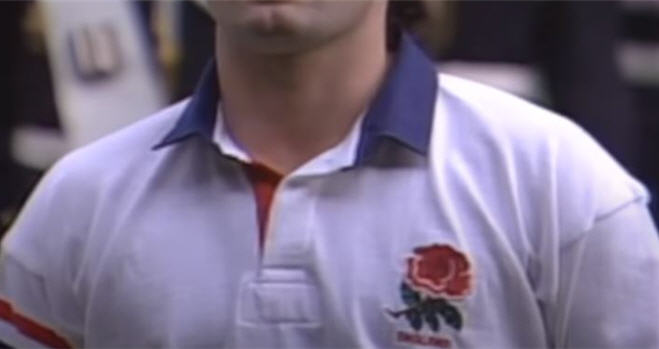 You'll understand Carling's nickname when you look at his face – more specifically, his chin. Check it out in the picture above!
Carling has a strong jaw with a cleft chin. Hence, the nickname of "Bumface".
Brian Moore, Hooker
Brian Moore played amateur rugby for Nottingham and won his first England caps when playing for them.
He joined Harlequins in 1990 when he moved to London to train as a solicitor. (He's one of several international players who were also lawyers).
He won a Grand Slam with England the following year and went to the World Cup.
Moore played in three World Cups in total. In 1991, he played in the England front row with Jeff Probyn and his fellow Harlequin Jason Leonard. They were a highly destructive unit and drove England to the final.
When he retired, Moore moved into rugby commentary. He has strong opinions, and is never shy of airing them! But he is very insightful, particularly on forward play.
Of course, Moore's career passed from the amateur days to the professional era. He was part of the drive amongst English players towards professionalism.
He was often frustrated by the traditional or old-fashioned values of the committee members of the RFU.
When his Harlequins team-mate Will Carling was sacked as England captain, the coaches asked other senior players to take the role. Moore, like all the others, point-blank refused.
The RFU had to back down and reinstate Carling, much to the amusement of the players.
Nickname
Moore's nickname was "pitbull", which characterized how his teammates and opponents saw him on the field. He was a fierce competitor who hated losing.
Moore was in the England team that lost the 1991 World Cup final to Australia. When he returned to London, he threw his runners-up medal into the Thames.
Background and heritage
Moore is of mixed heritage and was adopted as a young child by a Halifax couple. His birth mother was English, and he long believed that his father was Malaysian.
Moore, to my ears, seemed a little defensive at times when questioned about his background. He was understandably both a proud Yorkshireman and a proud Englishman. But he seemed to bristle in his playing days when mention was made of Malaysian heritage.
I was as surprised as anyone else when he tweeted in 2020 that he had just discovered his father was Chinese. Moore had attended the funeral of his birth mother and met his blood brother and sister. They told him more about this side of his heritage.
Paul Ackford, Lock
Paul Ackford played in the amateur era when he was a police officer. He was playing for Harlequins and England while he was an inspector with the London Metropolitan Police.
He joined Harlequins and the police in the same year of 1983. A stalwart for Quins, he wasn't capped for England until 1988 when he was thirty years of age.
The other England lock was Wade Dooley, who was a police constable. They were a powerful and feared pairing. They won a Grand Slam in 1991.
Ackford toured with the Lions in 1989 to Australia and played in all the tests.
Paul Ackford turned to rugby journalism when he retired after the 1991 World Cup. He also co-authored Will Carling's autobiography.