Ellis Genge will take a pay cut when he moves from the Leicester Tigers to the Bristol Bears.
This article looks at Ellis Genge's salary. We'll examine his current rugby contract, and what factors led to his ability to negotiate his high value.
We'll look at how he compares with teammates at his club and with the players in the same position in other Premiership clubs.
What Is Ellis Genge's Current Salary?
Ellis Genge's salary is currently about £400K at Leicester Tigers. This is over three times the average Premiership salary.
Genge returns to the Bristol Bears in 2022 on a reduced salary of £320K.
He is still young for a prop and should continue to negotiate contracts of high value.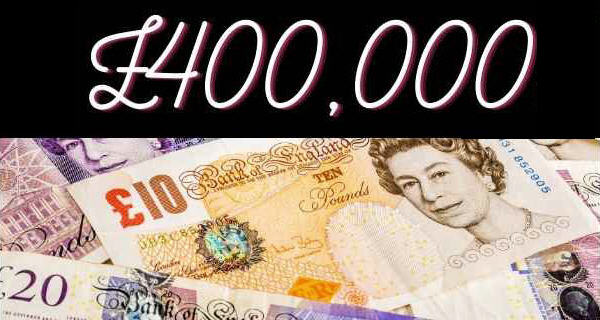 To put his age into context, Genge was born in 1995. He is a long way away from the average retirement age for prop forwards in the Premiership, which is thirty-five.
Indeed, props are usually considered to be coming into their prime as they hit their early thirties. After all, the gradual loss of pace doesn't affect their value as it does a winger.
Instead, the accumulated experience of the dark arts in the front row can bring a premium in value.
Ellis Genge has been outspoken in his criticism of how contracts are handled in the Premiership. At one stage, he tried to form an independent players union but it didn't get off the ground.
One of Genge's arguments is that the salaries in all contracts should be made public. I'm not sure that all players would agree with that.
How Does Genge Compare To Other Players?
It's worth looking at two different comparisons:
How Ellis Genge compares to other players at his club.
how Ellis Genge compares to other locks in England.
Let's start with the club.
Is Ellis Genge the highest-paid player at Leicester Tigers?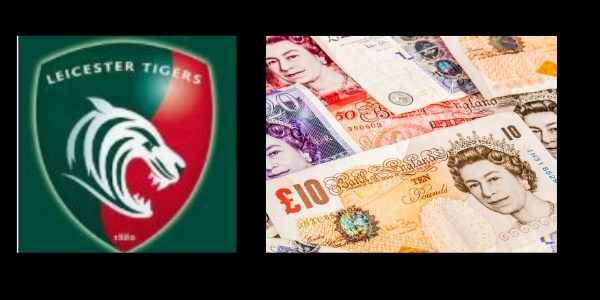 The only player earning more than Ellis Genge at the Tigers was George Ford. You can learn more here about George Ford's salary.
But the flyhalf is also leaving the Tigers. This gives the club a bit of spending power to target some other high-valued players.
The other big earner is Fijian winger Nemani Nadolo, but he is still on considerably less wages than Genge.
How does Genge compare to other front rows in England?
Let's hear it for the front row union, they can never be paid enough (they told me to say that).
Ellis Genge earns a little less than his fellow loosehead props Joe Marler and Mako Vunipola. But both are older, which often adds value to a prop forward (until the prop is reaching his final contract).
You can check out more details in these articles:
And what about tighthead props? Logovi'i Mulipola is estimated to be on £180K, which is considerably lower. But Kyle Sinckler earns more Ellis Genge. You can read more in our article on Kyle Sinckler's salary.
What Factors Contribute To Genge's High Salary?
In our overview of wage ranges in English rugby, we estimate that the average salary in the Premiership is about £120K per year.
That level of pay can be expected by the many experienced players in the Premiership who never quite made it to international level.
But Genge got his first cap for England in 2016. He has accumulated over thirty caps since then.
International rugby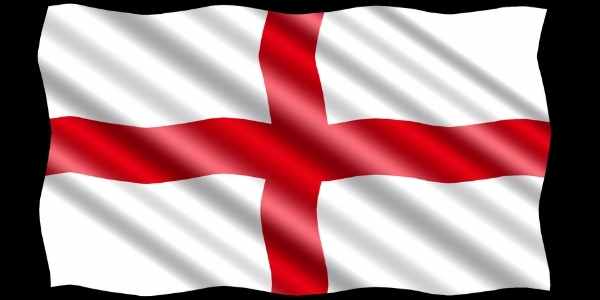 Genge was twenty-one when he came off the bench for his test debut against Wales in the 2016 Six Nations. That is young for a prop forward.
He hasn't always been in the starting fifteen for England but has come off the bench to good effect against a tiring opposition.
I think it's fair to say that Genge hasn't been considered to be the best of his peers. He has been overlooked for two Lions tours (New Zealand and South Africa) while playing well for his club.
This means that the Lions selectors consider three other loosehead props from England, Ireland, Scotland, or Wales to be better than him.
Still, his international experience with England gives him plenty of leverage in his contract negotiations.
Leadership
Leicester Tigers valued Genge's leadership qualities so much that they made him captain. Unfortunately for the club, he didn't take long to announce he'd be leaving!
Still, that captaincy would put a premium on his contract negotiations with his next club.
Position
Position on the field is another factor that plays a major part in player salaries.
Esportif are sports agents who publish statistics for which positions earn the most in the Premiership. This is the list in descending order:
Flyhalf
Fullback
Scrumhalf
Locks (either 4 or 5)
Tighthead prop
Centres (12 or 13)
Blindside flanker
Wings
Loosehead prop
Openside flanker
Eight
Hooker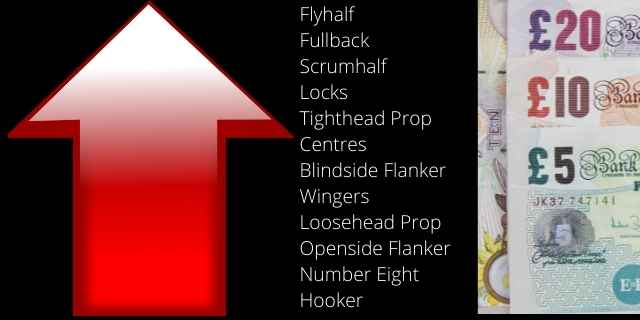 As you can see in the list above, loosehead props are at the lower end of the salary spectrum in the Premiership.
So, Genge is doing well to get the relatively high contract he enjoys.
But what exactly does a player in this position do? Check out our in-depth look at props in rugby.