I've compiled the number of draws in professional and top-level international rugby tournaments in recent seasons.
If you just want the statistics, the first section has the number of drawn matches per tournament.
The rest of this article has commentary and analysis.
Summary Of Draws In Rugby
| | | | |
| --- | --- | --- | --- |
| Professional Club Tournament | Season | Matches | Draws |
| Premiership | 2020/2021 | 122 | 2 |
| PRO 14 | 2020/2021 | 40 | 1 |
| TOP 14 | 2020/2021 | 182 | 3 |
| MLR | 2020/2021 | 96 | 1 |
| European Champions Cup | 2020/2021 | 19 | 0 |
| Super Rugby | 2021 | 68 | 0 |
| | | | |
| --- | --- | --- | --- |
| International Tournament | Season | Matches | Draws |
| World Cup | 2019 | 37 | 0 |
| World Cup | 2015 | 37 | 0 |
| World Cup | 2011 | 37 | 0 |
| Rugby Championship | 2019 | 6 | 1 |
| Rugby Championship | 2018 | 12 | 0 |
| Six Nations | 2021 | 15 | 0 |
| Six Nations | 2020 | 15 | 0 |
| Six Nations | 2019 | 15 | 1 |
Can You Draw In Rugby?
Each rugby tournament has rules that determine if and when matches are allowed to finish in a draw.
Usually, the first stage of competition allows drawn matches, with equal tournament points awarded to both teams.
Knock-out stages require one winner. Different tournaments have specific rules for extra time.
You can read more about the different types of extra-time in rugby in this article.
Drawbacks of draws
Before recent years, the major professional club tournaments were played solely as a league. In other words, they didn't have knock-out stages or a final.
Points are awarded for a draw and more for a win. The league winner was the team that ended with the highest number of points.
The problem is that without knock-out matches, several teams can end on the same number of match points.
Thus ensued a complex system of finding a tournament winner by adding points for numbers of tries, and sometimes the number of yellow cards.
I well remember the commentators in the last round of a league trying frantically to work out the ramifications of each result.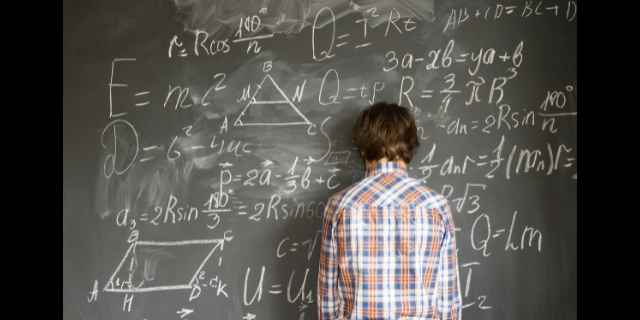 You could almost hear them tapping on their calculators (and their researchers yelling into their earpiece)!
The other drawback is that a dominant team could build up so many points that it would be impossible to "catch" with several rounds to go. This made the last rounds a bit of a damp squib.
So, all the major professional rugby tournaments now have knock-out stages at the end of the league format. These cannot end in a draw.
How Often Do Draws Happen In Professional Club Rugby?
There were seven draws in professional rugby matches at club level across the world in the 2020/2021 season.
This represents 1.3% of matches where draws are allowed in the tournament rules.
The French Top 14 had the highest number of draws. The recent European Cup and Super Rugby had no draws.
The number of matches listed in the summary section above only includes the pool or rounds. Draws are allowed in this phase of the tournaments.
I've excluded the knock-out stages where matches go to extra time.
Below are the details of the actual matches that ended in a draw.
| | | | | | |
| --- | --- | --- | --- | --- | --- |
| Club Tournament | Date | Home Team | Away Team | Home | Away |
| Premiership | 2021-02-21 | London Irish | Bristol | 34 | 34 |
| Premiership | 2021-01-10 | Harlequins | London Irish | 27 | 27 |
| PRO 14 | 2021-06-13 | Scarlets | Edinburgh | 28 | 28 |
| TOP 14 | 2021-01-16 | Bordeaux Begles | Clermont | 16 | 16 |
| TOP 14 | 2020-11-07 | Stade Toulousain | Castres Olympique | 16 | 16 |
| TOP 14 | 2020-10-11 | Section Paloise (Pau) | Lyon | 29 | 29 |
| MLR | 2021-03-21 | NOLA Gold | Old Glory DC | 26 | 26 |
| European Champions Cup | 2020/2021 | NO DRAWS | | | |
| Super Rugby | 2021 | NO DRAWS | | | |
When I think of draws, rainy-day matches that end in a 3-3 draw come to mind. But that's at amateur club level!
As you can see from the table above, these draws at professional level were high-scoring games.
Of course, there are far fewer draws in rugby than there are in soccer. This is because of the different ways to score in rugby, with different points for different types of scores.
However, there are plenty of close games where the winning margin is only three points. You can check out more details in our article on average scores in rugby.
Disrupted season
Some tournaments in the 2020/2021 season were paused or shortened due to the COVID pandemic.
The PRO 14 was paused for several months. The tournament then continued in a shortened format. That is why the number of matches (40) was so small. But there was still one draw.
Super Rugby was restricted to New Zealand and Australian teams in 2020/2021.
Professional competitions
The six competitions are the major professional tournaments in Rugby Union.
Three tournaments have teams from a single country:
England Premiership
France Top 14
USA MLR
The PRO 14 has professional teams from Ireland, Italy, Scotland, South Africa, and Wales.
The European Champions Cup has also been known as the European Championship or the Heineken Cup. The top teams from the tournaments below go through to play in the championship:
England Premiership
France Top 14
PRO 14
Super Rugby 2020/2021 was confined to New Zealand and Australia.
Are There Draws In International Rugby?
Less than two percent of international rugby matches at the top-tier tournaments end in a draw.
There were no drawn matches in the last three world cups. There was one draw in the Six Nations in 2019, and one in the Rugby Championship the same year.
Rugby World Cup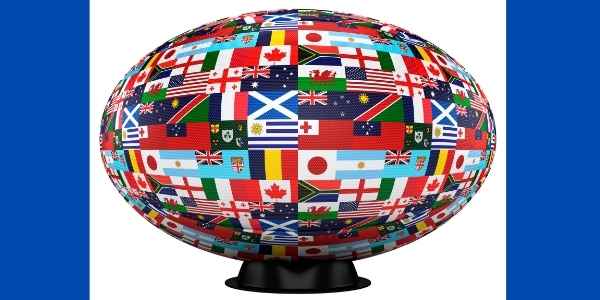 The Rugby World Cup takes place every four years.
There are 37 pool matches in a Rugby World Cup. Draws are allowed at the pool stage, and teams are awarded equal points.
Interestingly, there have been no draws since 2011.
I'll point out that the pool rounds include second-tier teams as well as the top teams in the world. For example, Namibia and Uruguay have qualified for World Cups.
The matches between the top and second-tier teams tend to result in wide margin wins for the dominant team. You can see this in our article on the highest and lowest scores in rugby.
Rugby Championship (Southern Hemisphere)
I've looked at two seasons of the Rugby Championship that had a consistent number of countries.
2018 and 2019 had Argentina, Australia, New Zealand, and South Africa.
There was only one draw across those two years. New Zealand drew at home to South Africa in July 2019, with a score of 16 points apiece.
Six Nations (Northern Hemisphere)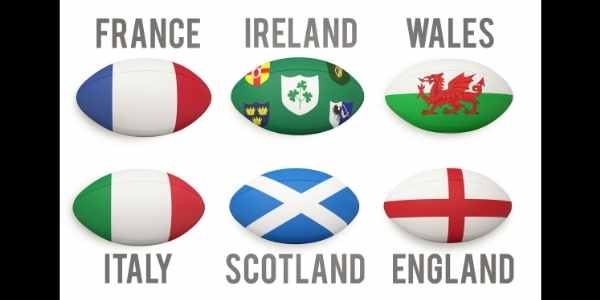 The Six Nations is the top-tier European tournament with these national teams:
England
France
Ireland
Italy
Scotland
Wales
I looked at the results for three seasons: 2019, 2020, and 2021.
There weren't any draws in 2019 and 2020. But when we go back to 2019, there was a drawn match between England and Scotland.
This was a real thriller with the score ending at 38 points each.
England was 31-7 up at the end of the first half. Scotland roared back in the second half to level up the match. Great fun for a neutral, but it must have been a sickener for the two sets of supporters!
More Statistics
If you enjoyed this article, then you should check out our other in-depth look at match statistics.
Are Draws In Rugby Like Kissing A Sister?
I can't remember the first time that I heard a rugby match been described in terms of kissing a sibling. I'm sure the phrase was uttered by a burly Antipodean coach, but I can't remember which one and which match!
But I definitely heard it again when the British and Irish Lions drew the 2017 series with the All Blacks. Both coaches (who are both Kiwis) used the phrase.
Steve Hansen, the former All Blacks coach, gave his verdict:
It's come down to the wire and we've ended up with one hand on the trophy each, which is a bit like kissing your sister.

Steve Hansen, The Times 2017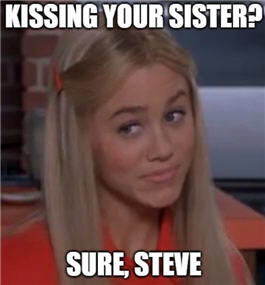 Warren Gatland, the Lions coach, is rarely outdone or out-quipped. The previous year, he was coaching Wales when they drew with Ireland in the 2016 Six Nations.
His post-match reaction had a bit too much information.
"I feel like I've been kissing my sister!"

Warren Gatland, ITV 2016