This article looks at the salaries of Connacht rugby players.
We acknowledge from the outset that player salaries are private contracts. The province or the IRFU (Irish Rugby Football Union) don't publish the details.
However, Ireland is a small country and the rugby circles are even smaller. It's not too hard to gather numbers from good sources.
How Do Connacht Rugby Players Get Paid?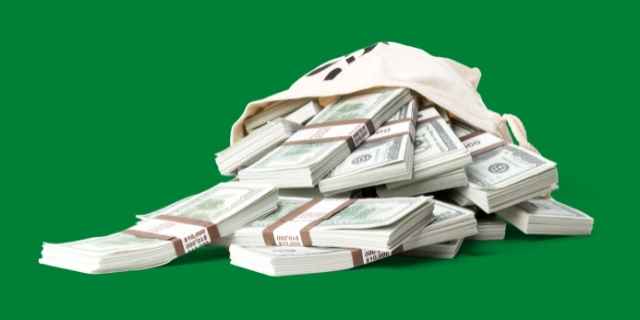 We'll start by looking at how the Connacht players are paid. It's not just through monthly wages from the province.
Their full salary comes from different streams of income:
Monthly wages from the province
Bonuses for match wins
Brand deals, endorsements, and image rights
Playing international matches
Touring with the British & Irish Lions (every four years)
Who Pays The Connacht Players?
Connacht Rugby pays the monthly wages and bonuses for almost every player in the squad.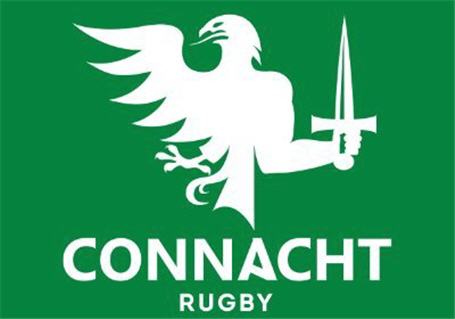 A small number of star players across the four provinces are contracted directly to the IRFU. These contracts are significantly higher than provincial contracts.
Currently, Connacht has just one player on a central contract. That is Ireland international Bundee Aki.
If you're wondering about the relationship between the IRFU and the province, check out our article on who owns Connacht Rugby.
Third-party top-ups
The other three provinces have one or a few star players who have part of their salaries topped up by third parties. This also has to be approved by the IRFU.
These tend to be high-profile overseas players, although there are some Ireland players in this category.
Currently, Connacht hasn't signed these types of high-rollers.
If you're interested in what the other provinces are doing, check out these articles:
Sponsorships And Image Deals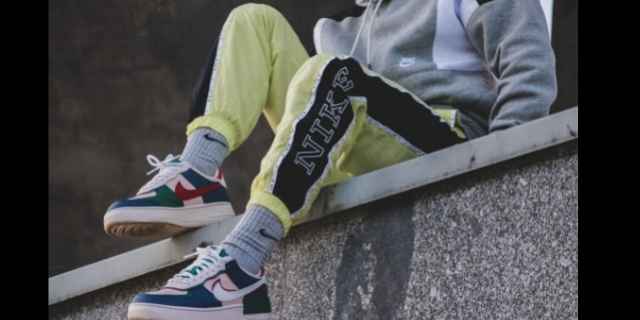 Image rights are paid by third parties who want to use player photos in their advertising.
You'll have seen some players featured in advertising from huge brands like sporting retailers or aftershave.
But that isn't the only type of brand advertising available to players. Plenty are from small towns and villages around the counties of Connacht.
If you drive through some smaller towns, you'll see images of local players in local advertising. Of course, this brings in smaller amounts of income.
How Have Covid Restrictions Impacted Salaries?
The 2020/21 domestic season was shortened due to Covid restrictions. Match attendances were also curtailed.
TV revenue was reduced due to fewer matches. The drop in gate receipts also hit the income of the provinces.
Connacht players agreed to take pay cuts ranging from 20 to 40 percent.
The cuts only applied to players making over €25K. That makes academy players exempt. The higher earners took the top 40% cut.
This article uses the averages and reported salaries of more normal times.
You can mentally reduce the figures in this article in the immediate aftermath of the pandemic.
What Is The Average Salary Of A Connacht Player?
The average salary for Connacht Rugby players is about €85K for senior players who don't also play internationally.
Young players in their first year on a full contract earn about €40K. The most senior non-internationals earn up to €120K.
Academy players earn about €8-12K.
These are average salaries but star players are on significantly higher amounts (I'll get to these).
However, Connacht has fewer star players than the other provinces.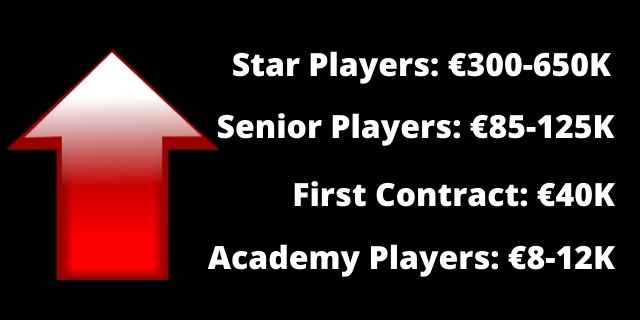 Who Are The Highest Paid Connacht Players?
The top three high earners in Irish rugby play for other provinces. However, Connacht has one player who is in the top six earners.
Bundee Aki is reputedly on a contract of €400K per annum.
Other players with higher than average salaries
Given that the senior salary range goes up to about €120K, which Connacht players are at the higher levels?
Esportif publishes statistics for which positions earn the most in the PRO 14 (now the URC). Here are the top six positions.
#1 fly-half
#2 both locks
#3 tighthead prop
#4 fullback
#5 both wings
#6 blindside flanker
We can expect out-half Jack Carty and lock Ultan Dillane to be at the top of the range. Both have Ireland caps and can reasonably expect to be in future squads.
Finlay Bealham is one of the few props who are comfortable at switching between loose and tighthead.
That, along with his Ireland caps, gives him extra cards when negotiating his contracts.
Fullback Tiernan O'Halloran is probably one of the highest earners amongst players who don't get regularly into Ireland squads. Fullbacks are highly prized in the Esportif list.
Rugby Quiz!
Think you know your rugby?

Let's see if you can match the quote to the player or coach!
Here are seven quotes. How well will you do?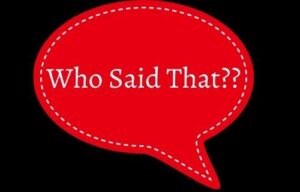 Is Connacht Still Less Funded Than The Other Provinces?
When Irish rugby transitioned to professional status, the IRFU decided they couldn't afford four equally funded provinces.
So, they designated Connacht as a development province and gave them a lower budget.
That changed after a rollercoaster period of threatened shut-down, to street marches, to…"okay, you can have the same budget, now stop complaining."
It's true that Connacht gets the same level of funding directly from the IRFU as the other provinces. However, that doesn't mean that they have the same amount of money for player salaries.
The IRFU also arranges or allows third parties to contribute to the salaries of star players. That includes high-profile overseas players. Connacht hasn't got that kind of largesse…yet.
What does Connacht have to do to get equal status? Maybe win the PRO14 (now URC)?
Well yeah, they did so in 2016 by toppling Leinster in the final. Munster last won in 2011 and Ulster in 2006.
So, I don't know what they have to do either!
Does Connacht Have A Salary Cap?
You may have heard of salary caps in English and French clubs.
There isn't a similar concept in Ireland. This is due to how rugby is organized here. You can read more about it in our article on how much Ireland rugby players earn.
I'll summarize here by saying that all Connacht contracts must be approved by the IRFU. This includes bringing in star overseas players.
The IRFU doesn't allow the provinces to compete for Irish players by offering higher salaries.
That means there isn't the kind of club pay wars that happened in England and Australia before they brought in salary caps.
How Much Do Connacht Players Get For Playing For Ireland?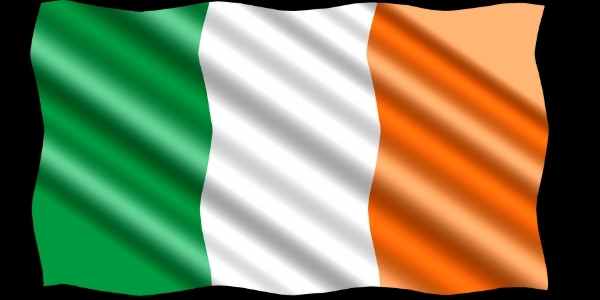 Check out our article on how much Ireland rugby players are paid.
I'll summarize here to say that match fees are about €9K.
There are also significantly higher win bonuses for winning international tournaments.
What about selection for the British And Irish Lions?
The tour that comes around every four years is a good bump to a player's salary that year. The 2021 tour paid £75K to the squad members.
One Connacht player got a top-up from the Lions in South Africa: Bundee Aki.
If the Lions had won the 2021 series in South Africa, the centre would have received a £10,000 bonus. Unfortunately, he came home without the extras!