This article looks at the salaries of Cardiff rugby players.
It's true that individual salaries are private contracts and the details are not disclosed by the club or the WRU (Welsh Rugby Union).
However, the WRU recently agreed on a restructuring of wages with the regions. Plenty of details came out from this process.
How Do Cardiff Rugby Players Get Paid?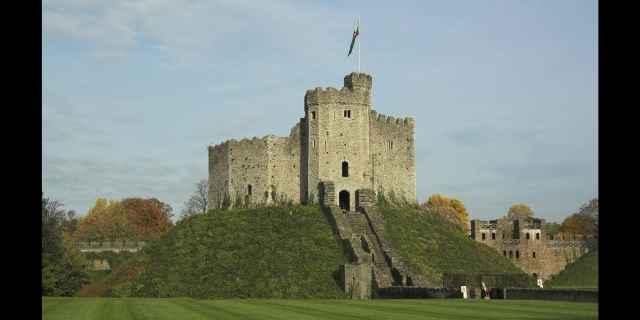 First, let's take a look at how the players are paid. It's not just through club wages.
Their entire salary can be made up of several income streams:
Monthly salary from the club
Brand deals, endorsements, and sponsorships
Image licensing
Playing for Wales
Touring with the British & Irish Lions (every four years)
Sponsorships And Image Deals
Brand deals and sponsorships from third parties can be worth very different amounts across players.
Image licensing can be paid by third parties to use player photos in their advertising. This varies from huge brands (e.g. sports and retail) to local firms. I won't go into detail on these deals because the amounts vary so widely.
But as we're talking about Cardiff – here is club legend Lee Byrne in a rather dubious image licensing deal.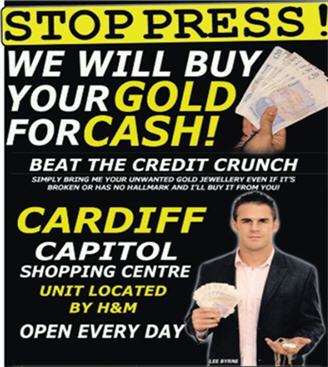 Who Pays The Cardiff Players?
In the latest salary scheme in Wales, the Union pays 80% of the salary of the top 38 players who play for the four regional clubs.
Cardiff pays 20% for players who fall into this top category. Then they pick up the full wage bill for every other player in the squad.
How Have Covid Restrictions Impacted Salaries?
The 2020/21 domestic season was shortened due to Covid restrictions. Match attendances were also curtailed.
TV revenue was reduced due to fewer matches. The drop in gate receipts also hit the club income.
The WRU negotiated pay cuts with the regions in 2021. Players in the senior squad took a 25% cut in earnings. Academy players were exempt.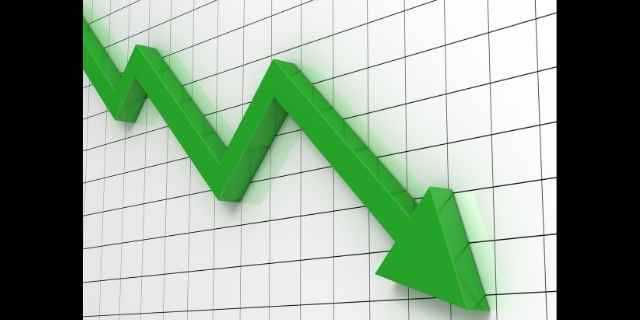 This article uses the averages and reported salaries of more normal times.
You can mentally reduce the figures in this article in the immediate aftermath of the pandemic.
Cardiff Salary Ranges
The WRU has laid out seven tiers for salaries in every Welsh regional franchise.
If you want a more detailed explanation of the structure than what we give here, check out our general overview on Welsh rugby salaries.
Academy players earn about £15-20K. When they step up to their first professional contract, they can expect to double that.
Here are the bands for the more experienced players.
| | | |
| --- | --- | --- |
| Salary Band | Salary Range | Typical Cardiff Players |
| B&I Lions | 300K – 535K | Josh Adams, Josh Navidi |
| Seasoned Internationals | 215K – 360K | Gareth Anscombe, Rhys Priestland |
| Early Internationals | 130K – 215K | Uilisi Haloholo |
| Marquee Players | Up to 190K | Josh Turnbull |
| Established Players | 48K – 130K | Scott Andrews |
Remember, these ranges cover every player in Wales. Ospreys' Alun Wyn Jones probably sits alone at the top of the tree.
The two Cardiff Joshes (Adams and Navidi) are excellent players and have gone on Lions tours. But don't assume they are hitting the top end of the top tier!
It's more likely that they are in the middle of this bracket in the low four hundreds.
Under the WRU system, marquee players are those who are of high value to the club but aren't regular internationals.
Josh Turnbull has the profile of a marquee player. He has over 160 appearances for Cardiff, but his international days appear to be behind him.
The strange case of Gareth Anscombe
When the ranges were agreed, there were concerns over Welsh international flyhalf Gareth Anscombe.
Flyhalves are often amongst the highest-paid players and command a premium in France. For example, Finn Russell is earning close to a million euros.
Does it make sense for an international outhalf to be earning less than an international winger, just because the wing was selected for the B&I Lions?
After all, the Lions selection is out of the hands of the WRU. Frankly, this structure seems a bit bonkers to me.
Gareth Anscombe agreed with me back in 2019. He let it be known that he wasn't happy about the pay structures.
Anscombe made a formal appeal to WRU that it was unfair, but he lost his case.
Anscombe wasn't selected for the 2021 Lions Tour, while Dan Biggar toured again.
Who Are The High Earners Below The Top Tier?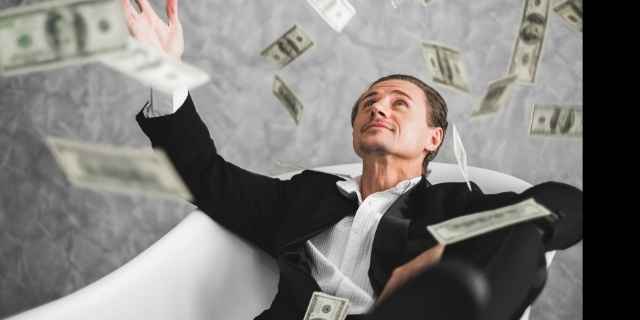 Given that the senior salary range goes up to about £360K, which players are at the higher levels?
Esportif publishes statistics for which positions earn the most in the PRO 14 (now the URC). Here's the top-to-bottom list:
#1 outhalf
#2 locks
#3 tight head prop
#4 fullback
#5 wings
#6 blind side flanker
#7 number eight
#8 scrum half
#9 outside center
#10 inside center
#11 loose head prop
#12 openside flanker
#13 hooker
Cardiff has two international flyhalves on the books. We can expect Anscombe and Priestland to be two of the top earners at the club.
Winger Josh Adams would be down the end of the top half of earners. But his Lions gig rockets him up the salary chart!
Liam Williams is due to tog out for Cardiff. The fullback has two Lions tours under his belt and can expect to be in the top-earning tier at the club.
How Much Do Cardiff Players Get For Playing For Wales?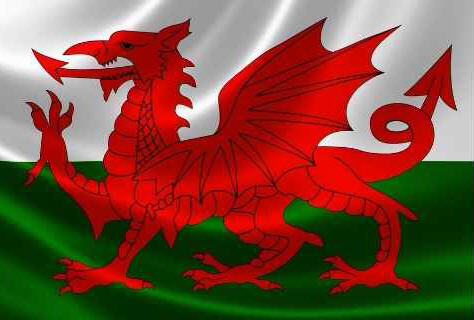 Match fees are about £6,300 with extra bonuses for image rights.
Wales has won several Six Nations championships in recent years. That brings a tidy win bonus per player of over £17K for the tournament success.
The British And Irish Lions Top Up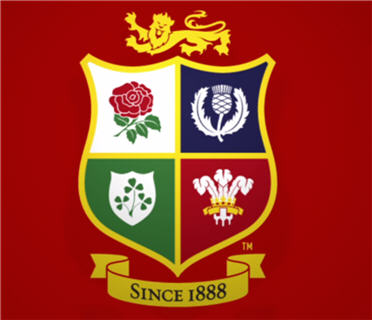 The tour that comes around every four years is a good bump to a player's salary that year. The 2021 tour paid about £75K to the squad members.
Two Cardiff players got a top-up from the Lions in South Africa:
Josh Adams
Josh Navidi (injury replacement for Justin Tipuric)
If the Lions had won the 2021 series in South Africa, the duo would have received a £10,000 bonus. Unfortunately, they came home without the extras!
What About Other Welsh Clubs?
Check out these articles to see how the Ospreys compare to other Welsh clubs.
What About Other Countries?
Welsh fans often wonder how much players earn in neighboring countries. Check out these articles:
These overviews will also give you links to detailed articles about individual clubs and provinces.