People in the United States often compare American football and rugby. Both sports involve tacking and running while carrying an awkwardly shaped ball.
But, is there any crossover? Has a football player ever switched code to play rugby? And if so, were they any good?
Can American football players play rugby?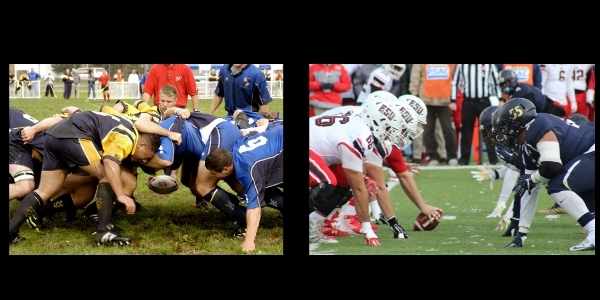 At least five American football players have played professional fifteens or sevens rugby within the last ten years. Most were good enough to represent the United States at international rugby.
How did they do it? This article takes a good look at the careers:
Nate Ebner
Psalm Wooching
Carlin Isles
Paul Lasike
Jarryd Hayne
Nate Ebner
My American friends tell me that Nate Ebner is the most well-known example of a football player also playing rugby.
Speaking as a European, I would say that Carlin Isles is better known on our side of the Atlantic. But let's take a good look at Ebner first.
Nate Ebner became a major story because he went to the Olympics with the U.S. Sevens Rugby team while he was still a player for the New England Patriots. The Patriots have been the most dominant NFL team of the last generation.
Ebner was largely a special teams player, although he was also a backup safety on the Patriot's defense. If you're not familiar with these terms…let's break them down.
Special teams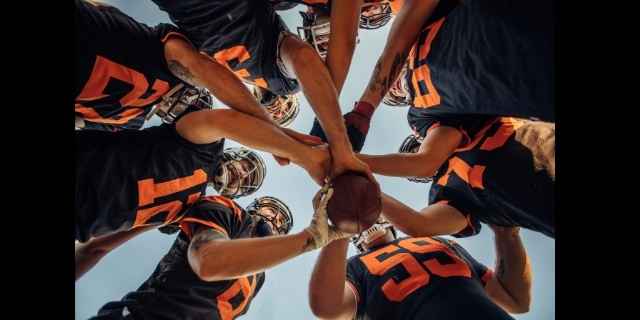 Special teams are the teams that come out for any kicking play.
This may be a punt, a kickoff, or an attempt to kick a field goal or an extra point. If you'd like to learn more, check out our article on special teams in football.
Football safety
A football safety is the farthest player back on the defense. His job is to be the last resort if the ball carrier gets by everyone else.
Safety is somewhat like a rugby fullback in this respect.
Ebner's early days
Interestingly, Nate came to football from rugby, not the other way around. He then went back to rugby – and returned to football. Let's take this from the start.
Ebner played fifteens rugby in high school while all his future NFL teammates were playing football.
In his first few years of college, he was selected for the Under-19 and Under-20 U.S. teams. He played in the Junior World Championships in 2007 and 2008.
Getting into college football
In Ebner's third year at Ohio State University, he tried out for and made the football team.
Europeans may not understand how impressive a feat this is for someone who didn't specialize in football at high school. It's incredibly hard to get on a top-level college football team.
Division One College Football is essentially a second-tier professional sport. Division One teams recruit the best athletes from across the entire country and internationally.
College football is the second most popular of all sports in the United States, behind only the NFL. In large parts of the U.S., it's actually more popular than the NFL. College games are played in packed stadiums that can be bigger than NFL stadiums.
To top this off, Ohio State is one of a handful of the absolutely top Division One teams, with multiple national championships. Winning a highly coveted spot on this roster is amazing for someone with little football experience.
Back to rugby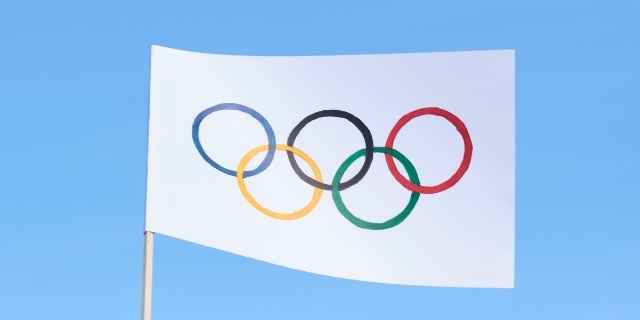 Ebner came to national media attention in 2016 when he was allowed to skip Patriots training camp to try out for the U.S Sevens Team. He made the team and played in the 2016 Summer Olympics.
He has kept up this profile by being a rugby television commentator.
Ebner trialed again for the 2020 Summer Olympics. Unfortunately, he was forced to withdraw due to injury.
He is also a minority owner of the New England Free Jacks, a Major League Rugby team, along with his former Patriot's teammate Patrick Chung.
You can read more in our article on all the Free Jacks owners.
Return to football
Ebner has gone on to have a stellar NFL career with the Patriots from 2012 to 2019.
When the Patriots special teams coach became the head coach of the New York Giants, he took Ebner to the Giants with him. He's currently still with the Giants.
Let's look at some of his achievements (there are too many to list in full).
Special team tackles
In the year that Ebner played rugby in the Olympics, he also led the Patriots in special teams tackles with 19.
He was named to the NFL All-Pro Second Team. He has played in three Super Bowls, making a tackle in one.
Making one tackle in a match may not sound like much to a rugby fan! But due to the limited number of plays on special teams, it's good. Most special teams players don't get any tackles in a given match.
Snaps
He has been referred to as a special team "Ace" and commonly is one of the tops in the league for special teams snaps played.
A snap is another way of saying a play; every football play is started by the center snapping the ball to another player.
While special teams players don't get as many snaps as offensive or defensive players, outstanding players in this area are highly respected. Special teams' plays have the potential to change the momentum of an entire match.
Special teams plays are also the most dangerous plays in football. Currently, there's serious talk of removing some types of special team plays from the game. Ebner is one tough guy!
Psalm Wooching
Psalm Wooching never played in the NFL, but he was a very successful college player at the Division One University of Washington. He mostly played linebacker.
A linebacker is a defensive player who lines up in the second row, behind the front line. This is somewhat like a lock. A linebacker is often the defense's leading tackler.
Wooching had a very promising college career. He was a starter in his last two years and got an honorable mention to an all-conference team.
He played in a playoff game where he had a very respectable three tackles and forced a fumble.
A forced fumble is when a defensive player makes an offensive player lose the ball, either by ripping or punching it out of his arms. Or by hitting him so hard that he drops it!
Switching to rugby
Despite interest from several NFL teams, Wooching chose to play professional rugby.
He has had a diverse career, signing for teams in Britain and Italy. Eventually, he signed for the San Diego Legion to play Major League Rugby (MLR).
Wooching has also been capped for the U.S. Eagles.
Carlin Isles
Carlin Isles was a successful college football player and sprinter. When he left college, he was signed to the practice squad for the Detroit Lions in the NFL.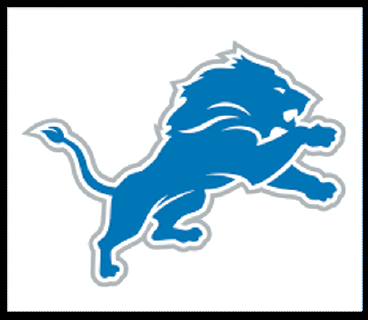 The practice squad is a squad whose purpose is to emulate the opposition team in that week's match. This means they get the main squad ready for the game.
The practice squad doesn't play any matches, but practice squad players are sometimes moved to the main squad if there are injuries.
The Detroit Lions were impressed enough with Isles to give him a futures contract. This is given to practice squad players that the team thinks have the potential to move up to the main squad.
Switching to rugby
Isles was scrolling through sports videos on YouTube when he spotted a Sevens game for the first time. He recognized that his speed could take him to the top in the sport.
So, Isles left the Lions to play rugby!
He has carved out a career internationally through representing the U.S. in rugby 7s. He played in the 2016 Olympics and many other international competitions. He has been called the fastest man in rugby.
Paul Lasike
Paul Lasike is another rugby player who picked up football late and then switched back to football.
He is originally from New Zealand. Lasike played both football and rugby at Division One Brigham Young University (in Utah).
In football, Lasike was a fullback. A football fullback really has no relation to a rugby fullback.
A football fullback is an offensive player who lines up in the backfield. He rarely carries or catches the ball. Fullbacks mostly block people out of the way to allow other players to get free.
Lasike was briefly with the Arizona Cardinals of the NFL. He then signed for the Chicago Bears where he went back and forth between the practice roster and the main roster for the 2016-2017 season.
Back to rugby
When Lasike was waived by the Bears, he returned to play rugby. He played professionally for the Utah Warriors in Major League Rugby. He also played for Harlequins F.C. in Premiership Rugby.
Lasike has also been called up to the U.S. Eagles squad.
Jarryd Hayne
Jarryd Hayne was a professional rugby player with an impressive resume who played one season in the NFL for the San Francisco 49ers.
He never made it past being a rookie in the NFL.
An NFL rookie is someone who is in their first year in the league. They have a lower salary scale than non-rookies but will play as much or little in matches as their talent allows.
Hayne spent some time on the practice squad but also was brought up to the main roster and played in several matches.
After his rookie season, he retired from the NFL and went back to rugby. 
Football Players Could Play Rugby For Another Country
Rugby has strict rules around who is eligible to play for a specific country. Players can't just pick and choose the All Blacks (New Zealand) or Romania!
If a player is born in Samoa and ends up playing for the New York Patriots, he will be eligible (if good enough) to play for the Samoan international rugby team.
However, if that player played for the U.S. Eagles in one international rugby match, he is probably tied to the United States.
The eligibility rules in rugby can get complicated. We simplify them in our article on whether rugby players can play for different countries.
Some Comparisons Between NFL And Rugby
Here are some articles that might interest you. I've pulled statistics from both sports to make these comparisons.
And if you're like me, you assumed that football grew out of rugby. But my co-writer changed my mind.
Check out our article on whether American football originated from rugby.