I spent hours debating with Northampton Saints fans about this list of the greatest Northampton Saints rugby players of all time.
There are some players that even the oldest supporters hadn't seen play. But they assured me that their dads figured no player had ever matched these legends.
Deciding on ten all-time great Northampton Saints players wasn't that hard. Ranking them was the tough part!
You may not agree with me, but I've given full explanations for how I rate these club legends.
Rules For Inclusion
Every player on our list had significant achievements at both club and international level.
Some were first-choice in international squads for most of their playing careers. Others had briefer runs at the highest level while becoming legends at Northampton Saints.
We ruled out some fine Northampton Saints players who are better known for their careers at other clubs. We also excluded players who haven't yet retired.
Number #9: Gregor Townsend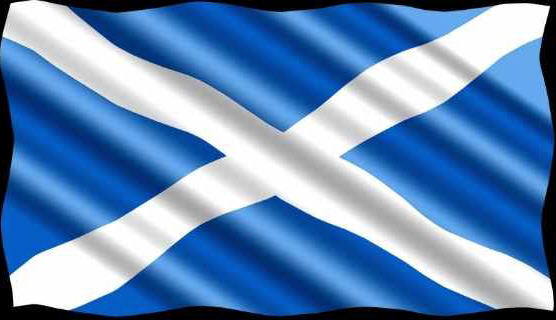 Gregor Townsend was an outstandingly talented back who played both outhalf and centre for Saints and for Scotland.
The Scot played close to the line with a jink and an accurate pass that sent others through gaps that shouldn't have been there.
Townsend joined Northampton in 1995 when they had been relegated to the second division. He had already been capped as a teenager for Scotland and would go on to gain 82 caps for his country.
In his first season at the club, Saints went on a winning run to get promotion into the new professional top division. He spent three seasons in total with the club.
The word "mercurial" was often used to describe his instinctive skills. He was the kind of player that made neutrals want to watch Saints.
I'd have ranked him higher on this list if he'd been better utilized at the club. The youngster was shifted between flyhalf and centre depending on the availability of other players.
However, he is certainly one of the most talented players I've seen play for Northampton.
International honours
His best moments came at international level after he left for France.
He was key to Scotland winning the Five Nations Championship in 1999 when he scored a try in every match.
He was also outstanding on the Lions' tour to South Africa in 1997. The Springboks had the best defence in the world that simply smothered the opposition.
Townsend was key to carrying the ball to the line. In the last minutes of the definitive second test, Townsend (playing at flyhalf) took a flat ball close to the line and made the hard yards between two defenders.
When the forwards set up a ruck, scrumhalf Matt Dawson whipped the ball out to Jeremy Guscott. The rest, as they say, is history.
If you're too young to remember, the English centre kicked the winning drop goal.
Number #8: Pat Lam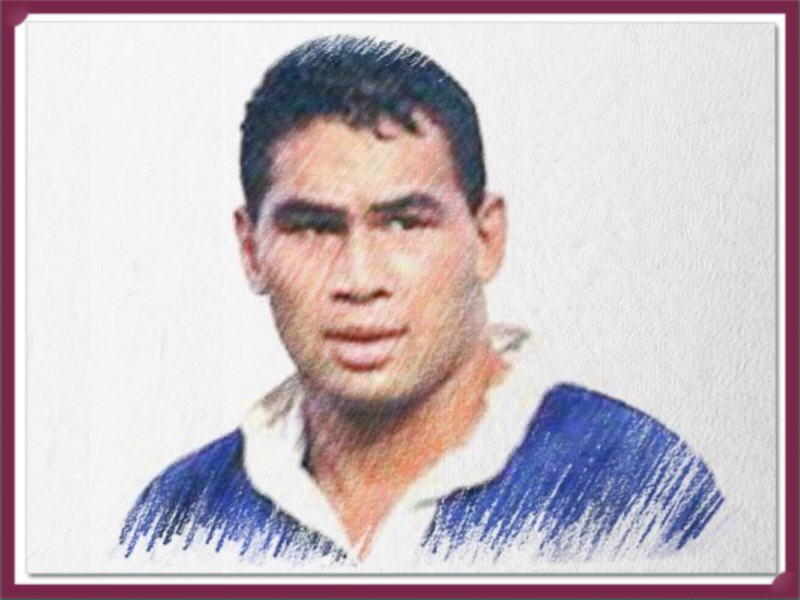 If you're young enough to only know Pat Lam as a coach, I'll tell you that the hard-running number eight was one of the best back rows of his generation.
He spent three seasons at Northampton and had a massive impact on the most significant success in their history.
When he joined the club in 1998, his rollicking runs and fierce rucking were part of what gave Saints their second-place finish in the Premiership.
He was made captain the following year. His leadership was crucial as Saints found reached unknown heights in Europe.
Lam carried a shoulder injury into the Heineken Cup semi-final against Llanelli Scarlets but stayed long enough on the pitch to drive his team to the win.
Northampton were everybody's underdogs in the final against a strong Munster team that had just toppled Toulouse.
Lam ran thundering charges and tackled ferociously as his backrow overpowered the Irish team.
After winning the Heineken Cup with Saints, the Samoan moved from the club.
International achievements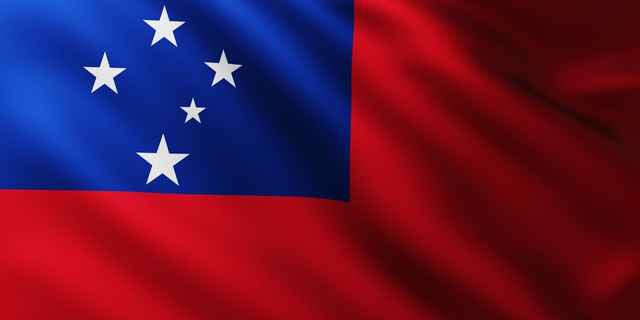 Lam was born in Auckland to Samoan parents and played schoolboy representative rugby for New Zealand.
He was playing for the Auckland Blues when Samoa gave him his first international cap against Wales in the 1991 World Cup
Samoa shocked the rugby world with a famous win in Cardiff. Pat Lam packed down at number eight.
Samoa had quite a line-up in the backs outside him. Stephen Bachop was flyhalf, Frank Bunce was in the centre, and Brian Lima was on the wing.
The team lit up the tournament until they went out in the quarterfinal against Scotland.
Lam would go on to play in the 1995 and 1995 World Cups.
Welsh supporters of a certain vintage must still have nightmares about Pat Lam. Eleven years after the 1991 loss to Samoa, Lam captained the Barbarians against Wales.
This would be his last match before retiring.
The home fans in Cardiff must have been very relaxed at the end of a first half when their team had run up a score of 25 points to zip.
Lam scored the last of the BaaBaa's six tries as the visitors racked up forty unanswered points to win the match.
Number #7: Edgar Mobbs
We are going way back in time to celebrate Edgar Mobbs who was born in 1882.
Mobbs was what was known as a three-quarter, which meant that he played centre or wing. His usual position was on the left wing.
He was a large winger at over six foot and he was renowned for a devastating hand-off.
Mobbs joined Northampton RFC in 1905. He was made captain two years later and remained so until he retired in 1913.
He scored 170 tries across six seasons and was the joint top try-scorer in the 1909/10 season.
Edgar Mobbs also played on the wing for England, scoring a try when he won his first cap against Australia.
He captained England to a win against France in his last international in 1910.
What I've told you up to now makes Mobbs stand out as a historic player. But these achievements aren't why he is a legend of the club.
It's what he did off the field that makes him so worthy of remembrance.
World War I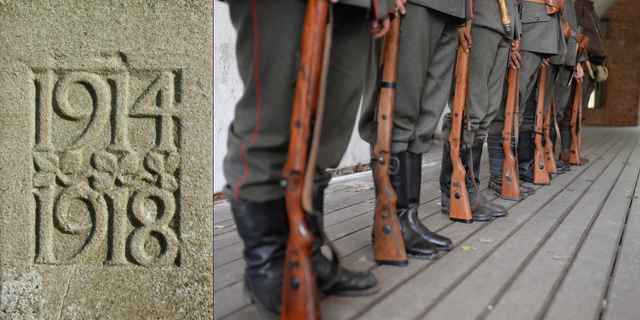 Edgar Mobbs was working in the motor industry at the start of the First World War. He volunteered for service but was deemed too old for a commission.
A natural leader, Mobbs formed his own corps as part of the Northamptonshire Regiment.
After distinguished service in several battles, Mobbs was promoted to Colonel by the start of the Battle of Passchendale.
When he saw his men were taking heavy fire from a machine gun post, Mobbs charged the enemy position.
His body was never recovered. The name of Edgar Mobbs is etched with the missing on the Menin Gate.
Number #6: Tim Rodber
Tim Rodber also has a military background. He attended Sandhurst and received an army commission.
Rodber played rugby for the army and then joined Northampton in 1987.
Rodber's early playing career was in the backrow, but he moved in the latter part to the second row.
Perhaps his most memorable club match was in the Heineken Cup final in 2000. With his team under the cosh in the second half, Rodber soared high to steal two Munster lineouts.
Captaincy
The tall granite-jawed forward was captain of the club for five seasons. If you want to know what his captaincy style was like, here's an enlightening story I heard him relate.
There was one time when a try was scored against Saints, and Rodber pulled his players under the posts into a huddle.
As he was barking out orders, he noticed that the club's French centre was looking away and talking to someone in the stands.
Rodber kept his arms around the shoulders of the players beside him and walked forward a few steps. With a long leg, he kicked the centre flat-footed in the chest.
Later in the dressing room, the marks of the captain's studs were visible on the Frenchman's chest.
Rodber had a chuckle as he told the tale. The French centre got his wits together enough to score the winning try.
International honours
Rodber was dynamic enough to be a fine Sevens player. He was on the England Sevens team that won the 1993 World Cup.
He was capped in the fifteens game in 1992 and won 44 caps for England. But his finest moments at international level came with the Lions.
Rodber was the third-choice number eight on the 1997 tour to South Africa. Welsman Scott Quinnell and Irishman Eric Miller were ahead of him.
The Englishman was the captain of the midweek team before the first test. That was a sure sign that he was out of the test squad. But Quinnell got injured and Miller got sick.
Rodber put in two great performances when he started the first and second tests. He was a key part of the Lions winning that series.
Number #5: Gary Pagel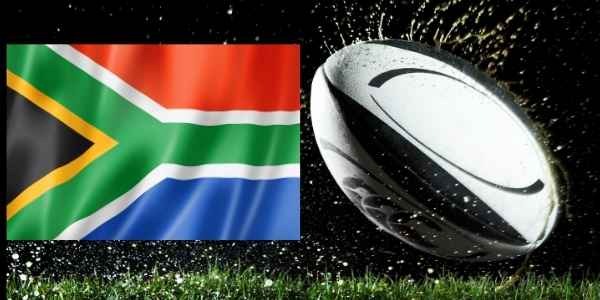 Gary Pagel arrived at Northampton with a World Cup medal around his very large neck.
The loosehead prop only picked up five caps for the Springboks. But he came on as a sub in the 1995 World Cup final and played his part in an epic win.
Two years later, Pagel played for the Western Province in a provincial match on the Lions 1997 tour. Ian McGeechan was head coach of the Lions. He was also the director at Saints.
The canny Scot was impressed by the burly farmer and lured him to Northampton.
Pagel brought a steel-hardened edge to the Saints scrum. He was handy around the park, but his destructive scrummaging was feared by all opposition.
He was also devastating close to the opposition try line. Pagel scored ten tries in his seventy-seven games for Northampton.
He was part of a front row that got the upper hand over Munster in the 2000 Heineken Cup final win.
When he retired, he returned home to his farm in South Africa.
Number #4: Jeff Butterfield
We're going back in time again, although not as far as we went with Edgar Mobbs.
Jeff Butterfield was born in 1929 in Yorkshire. The centre played Union in school but also followed a local League club as he was growing up.
He admired how the best backs in League carried the ball in two hands and were always ready to pass accurately off either hand.
At the time, a centre in Union was more likely to run hard with the ball tucked under an arm. Butterfield brought a running philosophy to Northampton RFC when he joined the club in 1951.
England honours
Butterfield was capped for England in 1953. In a time when there were far fewer international matches, he racked up 28 caps.
It says a lot that those were consecutive. In other words, he was never dropped.
When he started playing for England, the national rugby team hadn't won a Five Nations championship since 1937.
With Butterfield providing extra guile behind a good pack, England won the championship in his first international season.
During his time in the white jersey, England won three more championships and a Grand Slam in 1957.
Lions exploits
Jeff Butterfield went on the Lions tour to South Africa in 1955.
The halfbacks were just as classy as the centre. The scrumhalf was Butterfield's teammate Dickie Veeps, and the flyhalf was the Welsh wizard Cliff Morgan.
With Butterfield outside this pairing, the Lions were a match for the Springboks. Butterfield made his mark by scoring a try in three of the four tests.
The series ended with two wins apiece.
Number #3: Steve Thompson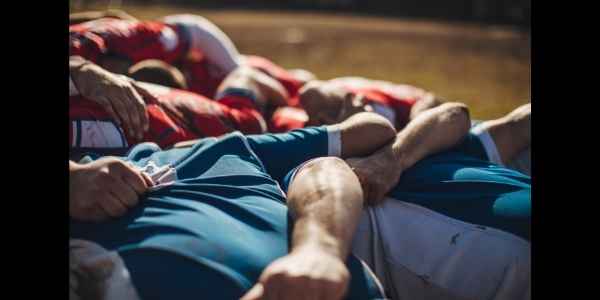 Steve Thompson was one of the best hookers of his generation.
Here's a piece of trivia you may not have known about the World Cup winning forward. He was the British roller skating champion as a kid.
He was a flanker in school, but McGeechan moved him forward to hooker after Thompson joined the Northampton academy.
The young prop came on as a replacement in the 2000 Heineken Cup final against Munster.
Thompson has said that he was a bit wild in his youth and could have gone down the wrong path. But Tim Rodber took him under his wing and guided him in the right direction.
Thompson's playing career at Northampton was from 1998 to 2007.
International honours
When Clive Woodward took the young Thompson on a 2001 tour of North America, he was made room with the throwing coach.
Thompson knuckled down to put in the work and spent hours practising in car parks and on hotel roofs.
The result was a teak-tough front-row forward who could throw with accuracy. Thompson was part of the 2003 Grand Slam and that summer's wins against the Wallabies and the All Blacks.
He was a key part of the squad that lifted the 2003 World Cup.
Current troubles
Steve Thompson revealed in 2020 that he had been diagnosed with dementia.
He has joined some other players in taking a legal case against several rugby authorities. We cover some of these issues in our article on rugby concussion lawsuits.
Number #2: Dickie Jeeps
We're going back in time again to a scrumhalf who was born in 1931.
Dickie Jeeps played for thirteen seasons with Northampton from when he joined the club in 1952.
He was a small man at five foot seven, but immensely strong for his size. His teammate Jeff Butterfield called him the toughest and hardest player around.
Jeeps brought an immense will to win to his club and country. As well as being able to mix it with flankers, he had a fast and accurate dive pass from the back of a scrum or ruck.
This era was before the introduction of the faster spin pass, so a quick pass was gold to his outside backs.
That pass was probably what got him selected for the Lions tour of 1955 before he was capped for England.
Lions exploits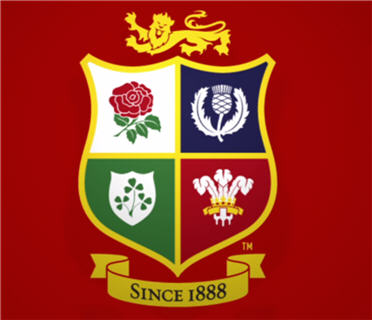 Jeeps had played in a testimonial match with the renowned Welsh flyhalf Cliff Morgan before the tour.
It's said that Morgan was so impressed by the ball Jeeps gave him that he was the key influence in Jeeps going on the tour and playing in the four tests.
Jeeps has an almost unparalleled Lions history. He went on three successive tours and played in every test except one (he was injured in New Zealand).
Playing for England
His start with England was less stellar. He got one cap in 1956 and wasn't picked again that year. But his quality won through.
He played in every match of the 1957 Five Nations and steered England to a Grand Slam.
Jeeps played twenty-four times for England. No other scrumhalf would reach that number for another twenty years.
He was made captain in 1960 and played that role for thirteen matches.
RFU
It is almost surprising that after he stopped playing, Dickie Jeeps joined the blazers at HQ.
He was a renowned practical joker when touring as a player. At one post-match banquet, he was so bored by the speeches that he crawled under the tables to set off a firework under the blazers' feet.
Nevertheless, Jeeps became an England selector. He was President of the RFU in the mid-1970s.
Number #1: Matt Dawson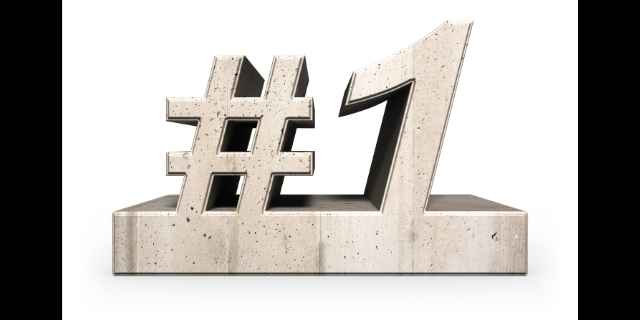 We go from one small mischievous competitive scrum half to another!
Matt Dawson was a mischievous youngster who skirted briefly with trouble. He had a brief brush with police in his teens but found a focus with Northampton when he joined the club in 1991.
This was before professionalism. Dawson says that Keith Barwell took him under his wing and ensured he had an income.
The scrumhalf patrolled Littlewoods as a security guard for one of Barwell's companies and then sold adverts for Barwell's local newspaper.
Dawson's trademark was his sniping break that left flankers flailing in his wake. But he also steered his packs around the park with great vision. He was also a great support runner.
He stuck with the club through the bad days of relegation and was a key part of lifting the team out of trouble.
When the club splashed out on star forwards and backs, Dawson meshed it all together for the 2000 run to the Heineken Cup final. He missed the final itself due to injury.
International honours
Dawson got his first England cap in 1995. He was behind Kyran Bracken and Austin Healy for several years.
The younger man went as third-choice scrum half on the 1997 Lions tour to South Africa with Healy and Rob Howley of Scotland ahead of him.
But Howley got injured and Dawson was given his start in the first test. This tour made his name.
The Dawson dummy
The Lions were under the cosh in the first test with eight minutes to go. Dawson picked his moment.
He sniped from the back of a scrum and ran up the right touchline with plenty of South Africans coming across to bash him.
The massive number eight and Springbok captain, Gary Teichmann, had to turn and chase but he was literally running in arms reach beside Dawson.
In one of the most outrageous dummies I've ever seen any player fall for, Teichmann raised his hand high as Dawson pretended to lob the ball over a shoulder.
The scrumhalf scampered gratefully over the try line.
The Lions scored one more try to win the match.
Feeding one drop goal
In the second test, the scores were level in the dying minutes.
I've already talked about Gregor Townsend's contribution to this famous series win by taking a hard flat pass from Matt Dawson to get a ruck close to the line.
Dawson had a quick look over his shoulder before spreading the ball to Jerry Guscott. His English teammate kicked the winning drop goal.
That other drop goal
English fans of a certain age can probably picture every second leading up to Jonny Wilkinson's drop goal to win the World Cup.
Matt Dawson almost didn't make it to the tournament. The scrumhalf had picked up a serious neck injury in 2002. He came back in time for England's Grand Slam in 2003.
In the lead-up to England's biggest rugby moment, England had a ruck just outside the Australian 22.
Everybody watching knew that England would go for a drop goal. Wilkinson had already kicked several in the tournament.
The Australian defensive line was focused on blocking a drop.
So, Matt Dawson seized his chance. He simply picked up the ball and ran through the ruck. His outside backs tore after him and secured the ball much nearer to the goalposts.
Dawson fed Martin Johnson who set up another ruck. The scrumhalf had just one more feed to make. The rest, as they say, is history.